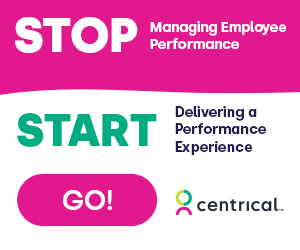 Centrical has released new research outlining industry trends and the state of operations and workforce engagement management (WEM) in 2023.
The industry analysis comprises global feedback from 500+ leaders from BPOs, enterprise contact centres, and other organizations, with company sizes ranging from 101 to 10,000+ employees.
Centrical CEO and Founder Gal Rimon said of the report, "This research gave us a clear look into the mindset of today's operations leaders and their approach to workforce engagement management.
"The trends from this year's survey indicate that leaders are looking for innovative, modern solutions to engage, motivate, and retain their frontline teams while improving performance.
"This includes investing in personalized, relevant learning paths, enabling managers to more easily, efficiently, and effectively coach employees, and giving employees rewards and recognition.
"Leaders are also realizing the tremendous impact of gamification on employee engagement. Based on what respondents told us, we can confidently predict that the future of WEM is AI-driven, highly personalized, streamlined, and gamified."
The analysis features insights on what organizations are challenged with, thinking about, and doing regarding workforce engagement management. This includes feedback on top business priorities, how organizations are fighting attrition, coaching practices, Voice of Employee programmes, desired features, and outcomes for WEM solutions, and more.
Key insights include:
Attrition trends: 56% of operations leaders cited concern over career path/growth opportunities as the top cause for voluntary attrition at their organization.
Modernizing WEM: 88% of those surveyed said that their organization has a programme to prepare operations leaders for new expectations around the employee experience.
The State of Coaching in 2023: 86% of respondents stated that coaching initiatives at their organization had changed in response to the global pandemic.
Growing interest in gamification: 85% of respondents reported that their organization is either using or discussing the use of gamification as part of their WEM solution.
Centrical CMO April Crichlow added, "We're really at a crossroads when it comes to the future of workforce engagement management. Rather than remaining mired in outdated practices and processes, operations leaders across industries and the globe are taking a fresh, forward-facing look at how to better engage their workforce with new technology, such as AI, to reduce attrition, boost performance, and strengthen their teams.
"Centrical has led the way in contemporizing the frontline workforce experience for over a decade, and as we have in past years, we felt it was critical to once again deliver a robust, insightful report to help operations leaders forge the path to in their own organizations."
Download the research to learn more.
This blog post has been re-published by kind permission of Centrical – View the
Original Article
For more information about Centrical - visit the
Centrical Website