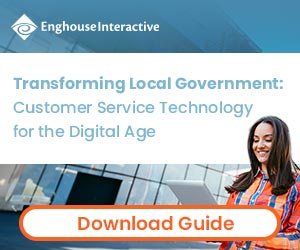 Helen Billingham shares four tips for nurturing super-agents in the contact centre.
Over the past few years, customer service has undergone a huge transformation. It has never been more important to winning and retaining customers, with more demanding consumers asking more queries, across more channels than ever before.
At the same time, a greater proportion of routine customer service queries are now handled through web and voice self-service – research suggests that 83% of consumers are happy to use web self-service systems in order to help themselves.
This means that a greater proportion of the queries handled by contact centre agents are more complex, involved, and time-consuming to solve.
Consequently, contact centres are increasingly looking to 'super-agents', who have the skills and experience to handle the entire range of queries, solve complex problems and build empathy with consumers, all helping to improve the overall customer experience and therefore contribute to business objectives.
So, what skills does this new breed of super-agent require? And how do you help create them in your organisation? There are five important areas to focus on:
1. Developing and Encouraging Soft Skills
Super-agents require a variety of soft skills, including:
Being able to build empathy and rapport with customers quickly
Active listening to be able to understand a customer's situation and their emotions and mirror their communication style
Emotional intelligence (EI), being able to manage the customer's and their own emotions.
Essentially, they need to be able to see everything from the customer's perspective and to then use this understanding to communicate in ways that take the customer's emotions into account and help manage the situation effectively.
When dealing with complex problems, super-agents have to be quick to define and get to the root of the problem, and to be able to use their experience to find solutions – whether involving subject-matter experts, or other knowledge and resources within the company.
At the same time, they must retain ownership of the issue and focus on delivering a timely response.
Quite often super-agents will have to deviate from the script or standard process. They are savvy enough to apply critical-thinking skills and be able to come up with multiple solutions – including approaches which might be unorthodox, then decide upon the best course of action and apply it successfully to resolve the customer's issue.
That means they need the confidence to make decisions, all guided by overall company guidelines and approaches.
2. Adaptability and the Ability to Operate Across Channels
Traditionally agents have been organised in teams focused on particular tasks or channels, such as providing first line telephone support.
Super-agents, however, need to be able to focus on the customer first and the channel second – they need to be omnichannel experts who are equally comfortable communicating in-person or via digital channels such as email or live chat. They need to be both typers and talkers.
Super-agents can adapt to any channel or technology and be flexible and resourceful enough to find a way to help the customer whatever their background or query – even if it's an issue they have never come across before.
3. Training and Mentoring to Encourage Development
While prospective super-agents may have already picked up some of the skills they need through their experience, in many ways this is a big step up from traditional contact centre work.
So not only will they require training to fill the gaps, but, more importantly, they will need to be able to call on mentors that can help them learn by following their example.
For example, soft skills can't necessarily be taught in the same way as learning how to use technology or to follow a set process. Instead, you must identify your super-agents and encourage them to lead by example, passing on their best practice to others through shadowing and mentoring.
4. The Right Technology and Processes to Support Super-Agents
Without the right tools in place your super-agents will be ineffective – you don't want them spending their valuable time navigating multiple systems and searching for information rather than building a rapport with the customer.
So, look at ensuring you have the right systems in place to enable collaboration (such as Microsoft Teams) and access to knowledge (through an AI-powered centralised knowledge base for example).
In terms of process and measurement, organisations have to make a shift away from focusing solely on traditional metrics such as call length. The customer interactions and issues that super-agents deal with are likely to be longer and more complex. So, traditional productivity measurements and benchmarks won't be relevant. Instead, it's more important to measure success by evaluating if the customer's problem has been solved, how quickly and how satisfied they are.
Clearly, super-agents are a step-change in the contact centre. And their skills, effectiveness and ambition mean they will require a different approach to retention and recruitment, with higher salaries to reflect their abilities.
This may appear daunting at a time when every expense needs to be justified.
However, brands can use the efficiency gains made by implementing self-service to invest in their super-agents, giving them the breadth of capabilities required to meet the full range of customer needs, now and in the future.
This blog post has been re-published by kind permission of Enghouse Interactive – View the
Original Article
For more information about Enghouse Interactive - visit the
Enghouse Interactive Website