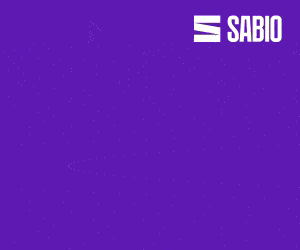 Sabio has announced that it is supporting the CCMA (Call Centre Management Association)'s 2021 industry benchmarking initiative.
The CCMA has selected Sabio Index – the UK's leading online benchmarking tool – to provide its members with access to a free online CCMA Benchmark to assess their contact centre performance against 20 key core metrics.
Sabio Index features an easy-to-use online portal that enables CCMA members to compare critical customer service and digital metrics against both their peers and the broader contact centre industry.
The CCMA Benchmark will provide an independent, reliable and authoritative view of contact centre performance, with responses analysed and additional commentary from Sabio to give guidance on potential improvement areas.
"2020 was a turbulent year and the contact centre industry has been hit hard, with workplace challenges, rising customer interactions and pressure to deliver digital," said Leigh Hopwood, the CCMA's CEO.
"Providing this exclusive opportunity for our members to assess their contact centre performance compared to the rest of the market will give them points of focus as well as a better understanding of the true impact of the last 12 months." 
"For those that did benchmarking with us in 2019, they will be able to do a direct comparison with their previous results."
"Understanding how well your contact centre operates is critical for our members to optimize their performance. Acting on the findings from the Sabio Index benchmarking will enable members to focus their time and investment in specific areas to deliver an improved customer and employee experience."
"We're delighted that the CCMA has selected Sabio Index – the industry's most robust and objective benchmarking tool – to power its 2021 CCMA Benchmark," added Sabio Group's Chief Marketing Officer, Tim Pickard.
"The benchmark will enable CCMA members to compare their operational performance against thousands of benchmarked companies, while our objective review will also be valuable in helping to demonstrate CX improvements and priorities for the year ahead."