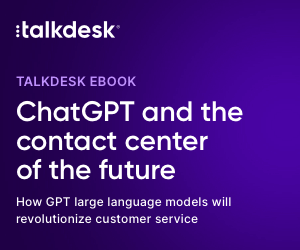 The results are officially in and you can now download our popular annual report that delves into the current state of the contact centre industry.
With great research into the latest ways that contact centres are looking to improve their people, processes and technology, what better resource is there to inform your latest strategies and benchmark your operation?
So, what are you waiting for? Download our report today and make use of Call Centre Helper's ground-breaking research, created with insights from 250 contact centres.
What Contact Centres Are Doing Right Now (2019): A Call Centre Helper Research Paper sponsored by: Diabolocom, eGain, NICE and Talkdesk
Related Research
To download the full copies of our 'What Contact Centres Are Doing Right Now' survey reports follow the links below:
You can also download the full copies of our 'Is Your Contact Centre Delivering Exceptional Customer Service?' survey reports by following the links below:
For more great information check out our other Contact Centre Research