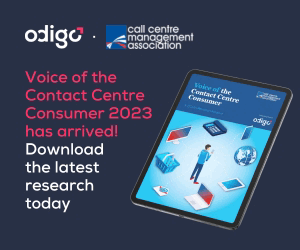 2021 has been a challenging year. Across the industry, contact centres are setting up new working models and facing fresh people, process and technology challenges, as well as those stubborn old issues.
But contact centre leaders have been rising to the challenge, making bold moves to improve customer, employee and business results.
Luckily, we've been hot on their heels, uncovering new and exciting insights for our comprehensive annual survey.
Aiming to seize a snapshot view of what contact centres are doing right now, this survey highlights how the industry is evolving, year after year.
To do so, we surveyed Call Centre Helper readers throughout July and August 2021, collecting and comparing this year's results with data from the previous six years.
Also, we've introduced new, topical questions. These have enabled us to shed light on emerging trends that are impacting contact centres across the globe.
Run in partnership with Akixi, NICE, Nuance, Odigo, Poly and ProcedureFlow, this survey dedicates chapters to critical contact centre arenas such as customer experience, workforce management (WFM) and future innovations.
With 224 contact centre professionals taking part, we've discovered many new insights, which we are delighted to share with you.
Continue reading this article to discover some of the headline findings and the responses to the final question, or have a look at our Contact Centre Research for extracts, insights and more.
Alternatively, you can download the full Call Centre Helper survey report 'What Contact Centres Are Doing Right Now' here.
Executive Summary
Effortless Is the Answer
As the saying goes: "The best service is no service." These wise words are being put into practice across the industry, best highlighted by the continued growth of the customer effort metric.
Just last year, 48.2% of contact centres measured customer effort. This year, that figure grew to 55.7%.
Yet this growing trend goes back further. Five years ago, only 35.8% of contact centres calculated customer effort, highlighting the continued focus on making customer experiences easier.
Self-Service Is Delivering Bang for Bucks
To lower customer effort, contact centres are turning to self-service, and it's delivering results.
By far the largest percentage of participants (36.2%) pinpointed self-service as the best technology for delivering maximum value for money.
Interestingly, 62.2% of contact centres also view self-service as a critical growth channel for customer experience, while improving self-service was identified as the most valuable use of Artificial Intelligence (AI) within contact centres.
Artificial Intelligence Adoption Soars
More than half of contact centres (51.8%) are now implementing AI technologies.
Solutions such as process automation, chatbots and interaction analytics are proving increasingly popular – especially the latter.
In fact, 24.0% of contact centres are now employing interaction analytics technologies. This figure has grown from 9.2% in just five years.
Add to this the statistic that almost two-thirds of our contact centre professionals (66.5%) believe that the solution is "very exciting" and it seems that the trend is set to continue.
Rotational Shifts Face the Exit Door
One longstanding contact centre practice that appears to be on shaky legs is rotational shifts. Little more than a third of contact centres are now using this shift pattern.
Perhaps the budding focus on creating shifts that match lifestyles is at play here, as no one leads a rotational life.
Also, the growth of shift types that are more conducive to a good work–life balance – such as split-shifts, which 19.5% of contact centres now use – could support this theory.
Gamification Falls Out of Favour
In 2016, 50.2% of contact centres played motivation games to increase employee engagement. Now, that percentage has shrunk by more than half to only 23.6%.
Of course, the pandemic may have played a part. Yet the downward trend was already at play, with fewer than a third of contact centres harnessing the power of games in 2019.
Other classic contact centre initiatives that are being pushed to the wayside include social events, spot prizes and sales commissions.
Efficiency, Efficiency and More Efficiency
While initiatives are changing and technologies are evolving, an obsession with efficiency remains a contact centre constant.
According to 22.9% of participants, efficiency is set to be their top priority for 2022. This makes it the most common primary objective amongst all of the contact centres surveyed.
To put this into context, efficiency topped the list ahead of other key priorities, including engagement and culture, omnichannel and coaching.
Lack of Technology Integration
It seems that contact centres aren't just focusing on simplifying the customer experience but on improving the advisor experience too.
Just last year, 53.0% of contact centres reported that a lack of technology integration was a big barrier to running the "dream" contact centre.
Now, "technology not being joined-up" is only a major issue for 27.3% of contact centres. This signals a significant drop, which may be caused by the industry-wide transition to cloud software.
Download the full Call Centre Helper survey report 'What Contact Centres Are Doing Right Now' here.
Question 38: If There Was One Thing That You Could Improve in Your Contact Centre, What Would It Be?
From within the feedback of our contact centre professionals, several answers appeared many times. These included responses such as employing new technology, improving communication across the business and building better business cases.
However, there were also many more intriguing replies, which we've categorized below.
Better Supporting the Team
Bolstering employee health and safety (both psychological and physical)
Creating more time for training
Developing an empowerment framework
Enhancing recognition strategies
Establishing an easy-to-use knowledge base
Having more meaningful conversations with advisors
Improving shift flexibility
Increasing salaries
Proving more opportunities for growth
Redeveloping our incentive programme
Re-engaging advisors and improving their skillset
Customer Service Strategy
Bolstering advisor quality scores
Dealing with new channels
Developing a greater customer focus
Eradicating avoidable contacts
Improving mindsets for customer service delivery
Increasing our influence over the wider business
Mapping customer journeys
Redesigning processes and systems
Upskilling advisors
Developing Contact Centre Management
Bolstering resource planning
Boosting forecast accuracy
Bringing in part-time staff from different departments
Building better upstream processes to remove contacts
Changing the mindset of senior stakeholders
Enhancing workflow management
Improving speed to competency for advisors
Increasing technology integrations
Fixing broken processes
Improving our IT infrastructure
Lowering attrition
Refining our recruitment strategy
Removing business silos
Training the management team
Improving Remote Work
Developing a clear communication system
Enhancing our hybrid working model
Improving staff engagement scores
Increasing flexibility for remote advisors
Managing shrinkage amongst remote teams
Implementing New Technology
Adding callback functionality
Automating manual processes
Building a live chat functionality
Consolidating advisor tools
Creating a single view of the customer
Developing our reporting suite
Employing virtual assistants
Enhancing our telephony system
Implementing a new cloud-based automatic call distribution system
Improving dashboards to improve senior decision-making
Investing in real-time speech analytics
Installing call and screen recordings
Transitioning to cloud-based technology
Updating the IVR
Utilizing WFM software
Follow this link to view the full Call Centre Helper survey report 'What Contact Centres Are Doing Right Now'.
Alternatively if you want to view more, have a look at our Contact Centre Research for extracts, insights and more.
This survey was done in partnership with Akixi, NICE, Nuance, Odigo, Poly and ProcedureFlow.
Related Research
To download the full copies of our 'What Contact Centres Are Doing Right Now' survey reports follow the links below:
You can also download the full copies of our 'Is Your Contact Centre Delivering Exceptional Customer Service?' survey reports by following the links below:
For more great information, check out our other Contact Centre Research