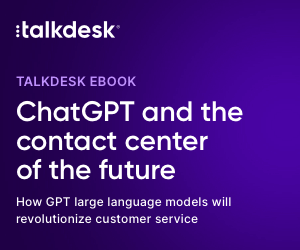 Talkdesk is now a part of the Amazon Web Services (AWS) Partner Network (APN).
The APN is the global community of Partners who leverage AWS to build solutions and services for customers.
AWS helps Partners build, market and sell AWS offerings by providing valuable business, technical and marketing support.
Talkdesk joined the APN in October 2020 and quickly grew its relationship with AWS.
Talkdesk is revolutionizing the customer service market with Talkdesk CX Cloud, the industry's first and only modern, global end-to-end customer experience solution.
By combining enterprise performance at scale with consumer simplicity, CX Cloud allows companies to easily adapt contact centre operations to the evolving needs of customers, customer service and sales teams, resulting in increased productivity, customer satisfaction and cost saving.
Talkdesk CX Cloud offers an innovative customer experience platform powered by artificial intelligence (AI), a white-glove approach to comprehensive business services and simple, out of the box integrations with more than 60 business tools, including the deepest Salesforce integration.
Talkdesk CX Cloud sets a new benchmark for the contact centre solutions market with enterprise scalability, security and reliability, backed by the industry's only 100% uptime Service Level Agreement.
As an APN Partner, Talkdesk is now widely available to businesses looking for qualified cloud solutions providers with expertise in AWS to help them differentiate through customer experience and innovation.
"We are thrilled to be part of the AWS Partner Network, another major step forward in our expanding relationship with Amazon Web Services," says John Youri, senior vice president, global channels and alliances.
"Joining the APN will help grow our AWS-based business and unlock a wide range of opportunities to better engage with our customers."