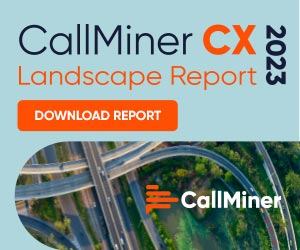 Our panel of experts discuss how contact centres can use different products and solutions to prevent understaffing.
Virtual Assistants Can Be Used to Manage a Volume of Requests
With virtual assistants (VAs), companies can deal with any number of customer requests that come into the contact centre, at any time.
Furthermore, due to working in the most efficient way possible, VAs are now able to increase the volume of customer queries to self-service platforms, while dramatically decreasing the volume of physical calls. This makes it easier to stay on top of demand and also to record interactions for analytics and training.
Virtual assistants are now able to increase the volume of customer queries to self-service platforms, while dramatically decreasing the volume of physical calls.

Susannah Richardson
By automating basic transaction types, managers can gain a clear picture of what specific tasks can be assigned to advisors, making scheduling and recruiting tasks more straightforward.
Self-Service Allows Staff to Focus on Core Issues
Setting up a self-service system to deal with basic queries allows staff to move away from the more monotonous tasks and focus their energy on dealing with the more complex core issues that other customers may have.
With the implementation of an effective-self-service platform and a VA, contact centres can train their software to identify which requests can be dealt with by automation and/or self-service, and which of the requests need human assistance.
This way, during busy periods of contact, the high-volume simple requests can be dealt with by the software, while advisors' time is available for more complex requests, which may also require emotional intelligence.
For an optimal AI system, the contact centre can implement an "AI triage" of VA, self-service and robotic process automation (RPA).
Thanks to Susannah Richardson at IFS | mplsystems
Cloud Workforce Management Tools Build Accurate Forecasts
These tools are used to monitor and record advisors to determine their availability for calls, while taking into account breaks, lunch, vacations and other scheduled events.
Management can compare planned advisors' activities to actual activities in real time in order to best utilise each advisor and appropriately route calls.
Historical data captured by cloud contact centre software can be used to forecast future call volume, advisor handling times and requirements to build advisor schedules and plan around special events that alter normal call patterns.
Workforce management (WFM) helps reduce incoming call abandonment rates by scheduling the right number of people to meet demand based upon the real peaks and troughs you experience each week. This ensures that cost and service levels are balanced in the most appropriate way to meet customer demand and minimise operating costs.
Thanks to Enda Kenneally at West Unified Communications
Cloud Workforce Management Allows for Flexible Working
Homeworking advisors simply log on and off as required and can even do multiple shorter shifts in a single day, which can help to improve utilisation of staff resources.
Research from the UK Contact Centre Forum reveals that 74% of organisations who have introduced homeworking say it enables them to schedule staff more flexibly to meet expected customer contact volumes.
Using a cloud-based contact centre solution makes homeworking a very credible option, especially as it can also be used to:
Schedule against call-arrival patterns rather than advisor shifts
Improve quality of life by removing the daily commute
Lower attrition and adherence issues
Omnichannel in the Cloud Lets Advisors Handle Multiple Queries at Once
By adopting omnichannel in the cloud, backed up by a universal queue system, advisors can handle multiple queries at the same time, enabling contact centres to do more with less and avoid understaffing.
Secondly, by linking WFM to the core contact centre platform, managers gain enterprise-wide visibility of their people and processes in real time to create optimal schedules.
It is then left to contact centres to allocate the right employees, with the right skill sets at the right time, in order to meet service level agreements consistently and cost effectively.
Also, through the cloud, agents can view their schedules, request swaps and book time off to strike a positive work–life balance and avoid burnout.
Thanks to Colin Hay at Puzzel
Modern Workforce Management Solutions Consider Advisor Skill Sets
WFM solutions are playing an important role in terms of getting to grips with staffing levels. But modern solutions can do more than just provide forecasts and schedules.
Systems that are based on multiskill architecture can also identify staffing requirements and best skill combinations.
This information enables the contact centre to understand which combination of skills they need to hire, in order to meet service level objectives, over all contact types.
Thanks to Andrew Leatherland at GCI
Interaction Analytics Can Identify Sources of Understaffing
There are many different sources of understaffing. These include:
Creating repeat contacts rather than resolving customer issues
Generating unnecessary after-call work (ACW)
Unnecessary periods of silence
Being unprepared for certain types of customer questions
Failing to pick up emerging issues
Not predicting customer response levels to marketing programmes
Interaction analytics – speech, chat or social media –  combined with Artificial Intelligence (AI) makes it possible to identify and address all these sources of understaffing. This is because the technology can analyse all contact centre interactions, making it possible to identify emerging trends and to predict the response to campaigns.
Automated contact analytics can allow better prediction of expected contact volumes.

Frank Sherlock
Based on trend information, automated contact analytics can allow better prediction of expected contact volumes.
Contact centres can correlate this data and ensure that they have enough agents to handle customer queries, especially at peak times.
Intelligent Call Routing Reduces Average Handling Time
Another way to address understaffing is to match customer interactions to advisor skills. So, if a call is routed to the most appropriate advisor, it should take this advisor a shorter time to handle the call than if the call were routed to the next available advisor.
By lowering Average Handling Time (AHT), the contact centre can increase its efficiency – helping to tackle understaffing issues. As well as this, customer satisfaction is likely to improve, as the customer is being served by the most knowledgeable advisor.
Also, routing customers to the advisor who is best suited for their needs can help reduce stress on behalf of the advisor, as they are less likely to struggle to answer the customer's query.
Thanks to Frank Sherlock at CallMiner
For more tips on boosting efficiency, read our article: 49 Tips for Reducing Average Handling Time
How else can technology prevent understaffing?
Please leave your suggestions in an email to Call Centre Helper.