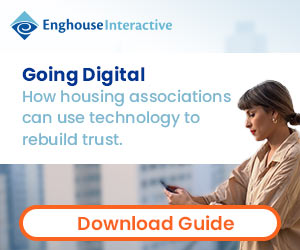 Our panel of experts share the lesser-known features of agent desktop software which you can enable to improve your contact centre.
In tool bar conferencing
This feature can help with training and development.
If a call with an agent needs to be escalated, rather than just transferring the call, use the tool bar conferencing option and add a supervisor into the call.
This way the agent can still be involved and can hear everything that's said, which is great for training.
Reporting on agent breaks coding
Within the agent status report there are 'not ready' reason codes.
While you do want to see productivity numbers around the calls and the volume of work, it's also useful to pull reports looking at the length of time agents are off and on breaks, etc.
Automating the agent workflow based on outcomes
Use the disposition (call outcome) codes within the agent tool bar to set outcome actions and automate the follow-up that's required.
This can help you to save time by automating certain actions such as send an email or send a calendar invitation based on the code that was used at the end of the call.
Similarly, if you've captured that there's a particular interest in another product or service then you can automate a call-back from the specialist team.
Outcome values for sales targets
Outcome values for sales targets can help if you're running sales campaigns.
Set the value field as mandatory if the disposition code used at the end of the call means there has been a sale.
This is useful for reporting and dashboards, and also for campaign ROI tracking.
Seeing at a glance how time is actually spent is essential. Reports will give an overview but you can then also drill down and identify specific issues.
With thanks to Mike Donohue at Magnetic North
Grouping live interactions
As businesses introduce more channels in to the contact centre, there is a huge growth in instances where customers are switching between channels for one or multiple enquiries.
This often means that when an agent receives a customer enquiry via one channel, the customer has already contacted the contact centre via another channel, which still hasn't been answered, and is then routed to another agent.
This results in a duplication of workload for agents and customers receiving two forms of communication from the business at different times.
A lesser-known feature of the agent desktop that helps overcome this problem is that, instead of multiple customer enquiries being treated as separate interactions and being routed to multiple agents, they are grouped together in the universal queue and are presented to the same agent on the agent desktop.
For example, if a customer has emailed your organisation and then telephones you about the same subject, the agent will automatically see the queuing email (or multiple emails or tweets or Facebook posts) and can close off the current and the queuing items in a single transaction.
'Drag and drop' helps organisations modify their own desktops
While desktop customisation is a well-known feature of many available desktop solutions, a lesser-known feature is the drag-and-drop desktop builder that helps organisations modify their own desktops.
This allows managers and supervisors to create desktops for their agents depending on their team's constantly changing needs, such as campaigns, offers and seasonality.
Different teams within the contact centre can have different desktops at any one time, meaning they are always working from an interface that suits their current needs – rather than the business as a whole.
With thanks to Paul White at mplsystems
Smartphone integration
More than 70% of mobile phones in the UK are now smartphones – and in the demographic to which call centre agents belong, ownership of smartphones is certainly much higher than that.
Check how well your agent software works with smartphones. If the agent portal fully supports smartphones, agents can check their schedules, book holidays, swap shifts and more – any time, any place.
A word of warning: being accessible in a web browser is not the same thing as being smartphone-enabled. We've all struggled with websites which don't automatically adapt to the size and shape of a smartphone screen. Good agent portals work perfectly on iPhones, Android devices, etc.
It's even better if the agent portal can integrate with the smartphone calendar, so that agents get calendar reminders in the normal way. Result: better agent engagement with the planning process and improved schedule adherence.
Full team schedule visibility for your agents
A Team Calendar that forms part of your agent portal desktop makes it easy for your agents to view their entire team's schedule in one place. Your agents can view schedules for any team that they are a member of and easily swap between their teams.
Agents can also see at a glance how many members of their team are 'working', 'absent' or 'on vacation', and see which colleagues are 'working' or on 'break' at any given time.
A Team Calendar can enhance your agents' work–life balance by, for example, enabling car-pooling between agents who are working similar shifts.
With thanks to Chris Dealy at injixo
Help Requests help identify specific areas for agent training
Help Requests formalise the process around agents asking for help.
This data can then be used to report on where training is required or processes could be optimised.
In addition, real-time speech analytics can be used for self-tutoring and continuous improvement.
Real-time views of queue size
Real-time views of queue size and staffing levels can help agent decision making around re-queues, transfers and warm handovers of activities.
Screen pops with CRM integration can also help improve the customer experience, as your agents will have all relevant information at their fingertips.
With thanks to Emily Bloomfield at Enghouse Interactive
What "hidden features" have you discovered on your agent desktop software? Have you tried any of the above?