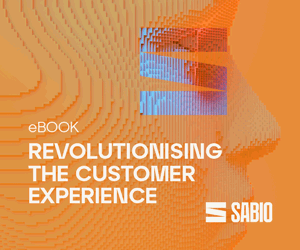 Here are the winners of our vote for the most respected people in the contact centre industry.
The winner this year is Carolyn Blunt, followed by Ann-Marie Stagg and Martin Hill-Wilson.
A total of 665 votes were cast and we have received some wonderful feedback from all of those who participated.
It is fantastic to be able to recognise people who have been driving customer service to a higher level.
A big thank you to all of our readers who participated in the vote.
1.    Carolyn Blunt – MD, Real Results Training Ltd.
"Carolyn is intelligent, articulate and an inspiration.  Simply the best person to have delivered training to me in my 24 year career!"
"Carolyn is THE most accomplished, engaging and flexible trainer I've worked with. Her ideas, style and approach are unique and, most importantly, they work!"
"Professional, appropriate, like minded, enthusiastic, energetic, encouraging, thoughtful, the list goes on…"
"Has extensive and specialised knowledge with excellent business/management skills – but above all, the communication prowess to instil these qualities in her trainees."
"Combines strong knowledge and understanding of her area with solid, useful and implementable practical ideas."
"Her articles are always insightful and relevant and she is an inspirational woman."
"Highly motivating individual who never settles for second best and who teaches you to follow your dreams – no matter how hard it may seem!"
"Her passion and in depth knowledge of her subject and the industry brings alive the subject of customer service."
"Carolyn has a natural ability to understand her client's needs and articulate them in to workable solutions. She has an ability to manage a client's expectations in order to make them what is achievable in the short, medium and long term. In short she is a pleasure to work with!"
"Her drive and energy are infectious. A real positive thinker!"
2.    Ann-Marie Stagg – Chair of the Call Centre Management Association (UK),Vice President of the European Confederation of Contact Centre Organisations and Head of Direct sales, Co-operative Bank
"Ann-Marie is a delight to work with; enthusiastic, hardworking and very knowledgeable. She leads from the front, has a good sense of humour and gets the job done. In addition to this she is a leader within the call centre industry and everyone I have ever talked to who knows her always talks of admiring her professionalism and friendliness."
"Ann-Marie is an inspirational leader who also manages to be approachable and respected by all members of the call centre team and the Co-operative Banking Group as a whole."
"Ann-Marie is a truly inspirational contact centre professional who has a real passion for people and customers. She has a wealth of experience in a number of different industries and is always willing to share this."
"Ann-Marie is tenacious, empowering and a strong leader. Her knowledge and continuous passion for developing her business area and colleagues is second to none."
"Ann-Marie is a strong leader, inspirational and great fun to work with.  She has the ability to get the best out of her people through her leadership style and her approach.  She is well respected and delivers results.  A fair and honest leader, she is loyal to both the business and her people."
"Absolute integrity. Ability to move from big picture to grass route detail, develops teams and individuals at the same time. What she doesn't know about calls centres isn't worth knowing."
"Amazing people skills.  Fantastic motivator.  Brilliant ambassador for the industry and the agents who she represents. A great person."
"Ann-Marie is a thorough professional.  She is always more than happy to share her extensive knowledge and experience of the industry.  She also has a highly collaborative work ethic. She is very approachable and knows how to get the most out her greatest asset – her team."
"Ann-Marie has worked tirelessly for many years to support, develop and promote the industry and enhance the reputation and professional standing of its people at all levels"
"As chairperson of CCMA her commitment and enthusiasm for supporting and improving call centres across the industry is unwavering. A great role model both as a chairperson, a call centre manager and generally as a professional who has worked hard to build her career."
3.    Martin Hill-Wilson – Customer Service Strategist, Brainfood Consulting
"Martin is a visionary in the field of social media and emerging technologies within the contact centre industry. His all-round operational experience and common sense approach mark him out as the contact centre professional."
"Martin's insight, where customer service is going and needs to go is second to none. He is also pragmatic about how you get there when you employ thousands of staff in a contact centre and many others across online and retail channels."
"SO customer focussed, disruptive innovator, visionary, technically savvy, fun to work with. Just what the industry needs!"
"At the fore front of the customer service industry, insightful and dynamic source of information."
"One of the most eloquent and free thinking spirits within the call centre industry. A true leader and visionary, and one hell of a presenter, with a real passion for customer service! Always looking for new ways to change attitudes within the industry."
"Extremely knowledgeable in innovations in contact centres and customer service through social media."
"A true thought leader dedicated to improving the consumer experience."
"Insightful, incisive and invaluable; a fantastic ally to have in the war on poor customer service."
"High energy, high enthusiasm and passion. Insightful and pragmatic, and always challenges current thinking.  A true guru – with presence and personality as much as technical and practical expertise."
"Martin has ideas about customer experience that are yet to become mainstream – people who listen to Martin are likely to be one step ahead.  He is utterly brilliant."
4.    Rob Wilkinson – Director, Call Centre Connect
"Rob's passion for what he does can quite literally take your breath away! He has genuine enthusiasm. I am always impressed by his very genuine energy and passion for everything he does."
"He saw something that through his own experiences wasn't working properly and made it his mission to address it. His online training courses and help videos demonstrate his dedication and how he goes the extra step to succeed."
"Rob is passionate about call centres and ensuring they have the right people to do the right job.  It's refreshing to work with someone in recruitment whose main goal to get the right people not just any people."
"Rob has always been one of the most up to date sources of knowledge in the industry and has been a trusted associate whom I have referenced on many a topic in the call center world."
"Rob Wilkinson speaks from the heart, his unending respect for the customer is worthy of praise."
"I value Rob's opinion and his integrity. His advice and guidance both on a personal and business level are invaluable. This coupled with his boundless enthusiasm for all things call centre related is infectious."
"On meeting Rob the first thing that struck me was his knowledge of and passion for the sector he operates in. Rob has tremendous energy and an engaging leadership style which genuinely gets the best from people."
5.    Julie Gowland – Head of Operations, Ai Claims Solutions
"Julie has a great deal to share, and her natural ability to nurture and develop people shines through in everything she does."
"An inspirational leader with good strategic thinking who motivates and drives her team."
"Julie is a real manager of people who has an inspirational effect on the contact centre. Her management style and leadership approach, combined with a wide breadth of experience provides a supportive environment which both delivers results and develops people."
"She is positive, enthusiastic, supportive and takes great pride in the achievements of her team."
"Excellent communication skills.  Great manager, good listener."
"Julie is an inspirational manager always seeking opportunities to improve the customer journey. Always finds time to listen to her staff ensuring she has a happy workforce."
"A great communicator, she is well liked at all levels and is able to deliver lasting improvements in all areas of an organisation."
6.    Keith Gait – COO, NHS Direct
"Keith is passionate and enthusiastic about customer experience and constantly seeks new innovations to drive improvements."
"Keith is a great leader who brings staff at all levels on board with his ideas and empowers them to complete their work. He encourages his staff to work to their full potential to support the needs of the business and creates an environment that enables this."
"Keith constantly seeks to challenge knowledge and consolidate his experience to improve front line performance, customer experience and through this the image of our industry."
"A brilliant and innovative leader of men."
"A supportive and inspirational leader, with a record for getting the best out of people, enabling them to achieve their work and personal development objectives."
"Has an expert understanding of how the call centre can support patients in an appropriate way and creates a contact window that traditional NHS channels could not provide."
7.    Michael Allen – Practice Leader, Right First Time Contact Centre
"Mike is a leading thinker in his field.  Nobody better understands the dynamics of the contact centre industry.  He is always willing and able to share his expertise with others."
"Mike has exceptional knowledge and passion for improving performance and standards across the contact centre sector."
"Mike is one of the leading experts in the country today as far as the contact industry is concerned.  He is always happy to share his vast knowledge, experience and connections to help others inside and outside the industry."
"High integrity, honest and resourceful.  Always willing to go the extra mile. Very knowledgeable and has bucket loads of experience."
"Mike is one of the industry's most genuine and honest representatives.  His understanding of sector trends, new technologies, future practices and customer behaviour is second to none.  Despite offering a great product Mike has never let that stand in the way of offering advice and guidance on alternative solutions to call centre problems, using his vast experience and knowledge of the sector. Mike's commitment to customer care and the best experience for the customer is fantastic.   It is a breath of fresh air in the current economic climate to have someone who is willing to impart their knowledge, understanding and ideology.  Truly an industry leader."
8.    Peter Massey – Founder and Managing Director, Budd UK Ltd.
"Tells it how it is, from a genuine customer viewpoint – pulls no punches and offers practical help for organisations to get customer excellence truly right."
"Peter is the most customer focused man I have ever met.  He has a real desire to bring about change in the customer service industry and a great passion for what he does.  He works with all companies large and small and even works on a pro-bono basis to ensure he can share his knowledge with those who wouldn't necessarily be able to access these services normally. His work and passion is infectious."
"Peter is an innovator – very forward-thinking and truly committed to customer service and the contact world."
"Knowledge, approach, can do and honesty. His customer passion and obsession shows and enables you to break down barriers you didn't know you could in your organisation."
"Natural leader, creative, insightful, open, and has helped many, many organisations to improve their effectiveness many times over."
"I find that Peter always talks sense and his company, Budd, are great for "thinking out of the box" to come up with solutions."
9.    Colin Whelan – Head of Professionalism, Professional Planning Forum
"Colin has excellent knowledge of the industry and is always willing to share it with others! He relays it in a relatable way so that everyone can understand things, and is great at challenging peoples thinking at the same time. He gives plenty of real examples and is open with both his professional and personal opinions, which makes him easy to respect at both levels!! I really admire Colin's passion and conviction."
"Colin always has time to answer questions, support solving problems and to listen.  He has a wealth of experience from his initial CC position on the phones to his position now as training manager for the Professional Planning Forum.  He is a respected member of the planning community and is always aware of all new methodology (sometimes helping to create this).  He is socially savvy and uses all social mediums to keep in touch and keep us in touch.  He shares all he knows with everyone and is open to develop himself and others along the way."
"Colin's passion for his work and the industry is inspiring! He makes us all feel like we're working in an industry that can do good and he does it with a little bit of Rock and Roll!"
10.     Claudia (Hathway) Thorpe – Editorial Director, UBM
"Claudia is always trying to drive the industry forward, her passion for great customer service is never ending and her desire to see improvement is unwavering. Her editorial content constantly challenges the industry to do better."
"Thought leader and thought provoker.  Depth and breadth of knowledge across all areas of customer contact and service."
"Claudia is passionate about the industry. Whenever she gets the chance, she promotes a hugely positive and dynamic vision which over the course of a number of years has led to more respect throughout the general public and industry in general."
"Claudia has a real passion for the Contact Centre Industry and shares a wealth of knowledge and expertise with the wider Contact Centre industry enabling it to develop and grow."
---
Highly commended
The following people all fell into the Highly Commended category.
They appear in alphabetical order by first name.
Dave Appleby – Workforce Planner/MI Specialist, Betclic
"Extremely knowledgeable and approachable, really a very high level technically proficient person that also manages to make everything he does a solid practical output.  Great to work with, consummate professional and a real contact centre guru."
"Dave continues to demonstrate both the utmost dedication to the industry and a phenomenal amount of knowledge.  His willingness to help and advise, even over corporate boundaries is a wonderful attribute."
"I've never met Dave but I have great respect for his tireless and precise contributions to various forums on the internet.  I've learned a lot just by reading his contributions."
"Dave is a very knowledgeable guy, and really understands the call centre industry. He is extremely helpful, and no matter how busy he is – always makes time for you."
"Although he goes about it in a quiet manner he well and truly is one of the biggest movers and shakers of our industry. His dedication to sharing knowledge and helping others out is inspirational and I am sure that through his advice, support and sharing of information he has helped COUNTLESS individuals and businesses. If the world had more Daves we would have advanced much further than we have so far!"
David Walsh – General Manager, Contact Centres, Motability Operations Limited
"If you cut David in half, like a stick of rock you would find call centre running through the middle of him. His drive, passion and enthusiasm to ensure that the centre continues to move forward and remain at the heart of the business is truly inspirational."
"Totally customer-focused and has a do-what's-right mentality. Visionary, he anticipates and builds in the right supports to continue delivering come what may. He lives the people culture; ensuring employees are consulted and involved in all things."
"David's passion is people, whether that is our customers or our staff. Over the years he has consistently looked at ways in which we can improve on both fronts. David is great at seeing opportunities to improve and will always use staff input to make sure this is done in an inclusive manner and no good points are missed."
"David has changed the way the contact centre works; he has fantastic ideas and channels this is correct manner and way.  He maintains and increases relationships in the business but still remains hands on, friendly and approachable."
Jag Tucker – VP Global Customer Service Operations, SHL Group Ltd.
"Jag can deal with any aspect of operations, sales, training, finance, recruitment to name a few. He is well respected throughout the industry and is a Judge on a number of customer service awards. He has a passion for success and is a true leader and motivator of people."
"His ability to establish and run a call centre is second to none.  He's hard working and an example to us all with his dedication."
"Jag really does know how to motivate people and finds exactly the right balance of being firm and fair. He is a real person and relates well to people from all works of life and builds rapport very well with people of all business levels."
"Jag is a social animal who entertains his people with passion and vigour. A real credit to an organisation."
Jonty Pearce – Editor, Call Centre Helper
Our rules prevent Jonty from appearing in the Top 10, but he got some great feedback.

"Jonty is an advocate for contact centres and supporting those that support the sector. He is professional and his Call Centre Helper website is the best there is and the first port of call for many seeking help. His efforts deserve officially recognising."
"Jonty manages the most influential, helpful and supportive organisation for the UK Call Centre Industry."
"Jonty's leadership and editorial skills, plus feedback in the forums as well as his offering of Webinars with an unbiased view is really refreshing."
"I find Jonty friendly and approachable and someone who has a strong passion for his work and getting the best out of the people he comes into contact with, not only for his own goals but also for the contact centres he deals with."
Kevin Ellis – Sales Director,  CallScripter
"With industry knowledge second to none and a passion for always delivering maximum value to clients, Kevin exemplifies the best of what this industry is all about."
"Trustworthy knowledgeable great presenter with excellent technical skill. He delivers on his promises and his customers like and respect him. A great asset to the Industry."
"Kevin offers unparalleled insight across the industry. His experience lends itself to best-practice resolutions and a variety of solutions to issues experienced in all areas of the call centre. Trusted and acutely knowledgeable."
Paul White – CEO, mplsystems and mplcontact
"Paul has enormous energy both for business and life. His enthusiasm and positive attitude is infectious."
"Paul has endless drive and strives to continue to overcome barriers to bring best products to businesses and consumers."
"Paul always amazes me how he focuses on the business value of his bespoke products. His energy is endless and his team working makes him a great leader to work with."
Roy Holmes – Sales Account Manager, Vocalcom
"Roy has the ability to calmly and confidently lead himself and those around him through any situation, even where there may be conflict. He is always willing to help and resolve any enquiry."
"He is a call centre expert, pure and simple. He adds a very human touch to his field of expertise. Add in his passion for what he does and that makes a very powerful combination!"
"Roy is utterly dependable, scrupulously honest and has a fabulous way of dealing with customers, who value hugely his knowledge, empathy and willingness to go the extra mile."
"An honest sales person who will always try to find the best solution for his customer. Roy would go out of his way to make sure that his customer made informed decisions."
"Roy is known as the "milkman" as he always delivers!"
Sandra Busby – Managing Director, Welsh Contact Centre Forum
"Sandra is the oracle of Wales within the contact centre industry and is always encouraging the sharing of best practice."
"A dynamic asset to the contact centre industry bringing huge economy to Wales in these difficult times."
"Sandra is a great innovator, leader and ambassador for the contact centre industry."
"Sandra cares passionately for all workers in the industry and understands every challenge we face. She is a great mentor for any business."
"Sandra is the best advocate for the contact centre industry in Wales, her knowledge of the industry is second to none. Sharing of Best Practice is business as normal."
Steve McSherry – Director, Stressonhold
"Steve is a consummate professional whilst staying true to his principles and a sense of who he is. He has built a successful company in a tough industry and does it all with a smile on his face!"
"Complete dedication to the job, integrity, and calm under pressure. A pleasure to work with."
"Steve has worked in the Contact Centre market for over twenty years and is now the driving force behind the creation of a company focused on dealing with the individual stress of workers in the contact centre industry, his vision is something that I believe the market should share and in time with his enthusiasm I believe it will."
Sue Marshall – Sales and Marketing Director, Respondez
"Sue is a ball of energy and ambition. She's enthusiastic, creative and a great leader for inspiring sales and marketing people. She empowers people and trusts in her instincts which usually prove correct; she is a strong woman in business with a kind and generous heart."
"Sue has a wealth of knowledge and experience across the contact centre world. She is passionate about customer service and believes that it starts with the recruitment of positive and motivated teams."
"Very tenacious, exceptionally professional and enormously creative. To top the lot, very personable and always smiling. A great combination."
The Front Line Agent (wherever they may be)
"These people, the unnamed multitude, deserve the highest respect for their selfless devotion and unbending desire to please the customer. They represent what we all aspire to achieve, friendliness amidst the professional purpose of their task."
"Tough job, but when they have the training, the skills, the support systems and great empathy, they are the difference between average service and great service."
"Without them, our customers would be left to self-service and no service."
---
Other people receiving votes and great feedback were:
Adam Faulkner – Founding Director and Owner, Sabio
"Adam and the team at Sabio work continually to help organisations make the most of their contact centre technology."
"He's always focused on unlocking the savings that will help customers take their infrastructure to the next level."
Alistair McMillan – Centre Manager, RAC
"Alistair is simply an exceptional contact centre manager and line manager."
"He is forward thinking, proactive, in touch with customers' needs and adapts his business area as/when necessary to ensure the highest level of satisfaction."
"Alistair demands the highest level of commitment from his direct reports and in return, he is enormously supportive."
Anne Marie Forsyth – Chief Executive, CCA
"Anne Marie has developed close relations throughout the contact centre industry. She is highly professional, dedicated and knowledgeable. She is a strong ambassador representing the interests of the industry."
"Anne Marie has a genuine interest and desire to know about everything going on. She and her team put people together and are a brilliant asset to the industry in the UK."
Ashley Bryant – Head of Customer Services, Elevate East London
"She impresses and amazes me with her energy and enthusiasm for improving the service she runs.  She is someone I respect enormously, both for the quality of the work she delivers, and the way she achieves it."
"She has the most positive, can-do attitude of anyone I've ever worked with, with no problem being insurmountable.  She has an ability to juggle a seemingly endless list of requirements, tasks, challenges and objectives; her attitude to her job, her team and the customers she serves makes her a true role model."
Bridget Trask – General Manager, Convergys
"Her vision of the Customer Service function has made a difference in the way the company help other companies satisfied their customers."
"Knowledge of the industry, passion for delivering Customer Satisfaction to every single client and caring for the front end crew."
Christine Nunn – Operations Manager, Customer Support Office
"Christine is very approachable and is open to any suggestions / ideas from staff. She is warm and friendly and often takes herself onto the department floor to see how the staff are doing – she takes a personal interest in all her staff and Team Leaders, she is part of the team from the bottom to the top!"
"She is a very approachable manager, always smiling and pleasant."
Gene Reynolds –  Director at Blackchair
"Gene was a great help in advising on our installation of a new contact centre system last year.  His knowledge and enthusiasm were a joy to work with."
"This is the first time I have worked with Gene and his knowledge and experience was invaluable in helping the client transform their business."
Greg Burton – Consulting System Engineer, Contact Centre Voice Engineering, Cisco Systems
"He possesses technical, functional, and operational knowledge that no other contact centre resource has.  He helps my clients prepare multi-year migration strategies even after a new equipment purchase or migration.  Or even if I want to keep a non-Cisco asset in use.  He has been a very close and trusted advisor and business partner for so many of my clients."
"A true thought leader and routine out-of-the -box thinker."
Guy Fielding – Research and Innovation Director, Horizon2
"Great enthusiasm and a different way of thinking when it comes to contact centres."
Helen Ellis – Customer Experience Director, Photobox
"Simply because she is the best manager that I have worked for. She takes everything in her stride, works well with everyone that I know and allows us to take full responsibility and make our own decisions which she fully supports."
"Helen absolutely blew me away with her calm, methodical and no-nonsense approach to service improvement. Her customer-centric approach and attention to detail have definitely reaped rewards and I was left with total admiration."
Ian Aitchison – CEO, COPC Asia Pacific Inc.
"He has provided an insight into the industry best practices & share some thoughts as to what we should be doing best. He has been supporting our organization even during some challenging times. Thanks, Ian, for the great support."
Jamie Walker – Facilities Co-Ordinator, Firstsource Solutions
"Generally a nice guy, Dedicated to his work, always looking to go that extra mile."
"I love this gent, such a hard worker."
John Casey – Operations Director, Professional Planning Forum
"John is a really nice chap.  Very knowledgeable and well respected by the people that he meets."
"I started my course with not much knowledge but with John's guidance I have been able to confidently complete my Advanced Cert – 1 of the students in the PPF's first accreditation programme in partnership with University of Ulster."
John Connolly – Head of Innovation, British Gas
"John's always an inspiration. His genuine passion for making the lives of our people and our customers better is contagious!"
"Fantastic at what he does, has achieved an amazing amount!"
Judith Taylor – Head of Site, npower
"Inspirational leader with a vast knowledge of the contact centre industry, excellent focus on strategic plans and vision, is passionate not only for business results but also that of her staff."
"Always approachable to all, motivates everyone to want to do their best."
Julie Rogers – Customer Services Strategic Manager, Ashford Borough Council
"Julie is an inspiration to all of her staff and anyone who meets her.  She is very professional and set up the Authorities call centre and contact centres including moving the face to face service into the new Ashford Gateway Plus."
"Julie is continuously looking at ways to improve service and also shifting to cheaper channels."
Julie Taylor – Head of Operations, Barclaycard Western Europe
"Julie has the rare ability of balancing operational requirements with an acute awareness of human needs. As a Manager Julie truly leads her team but does it almost invisibly which in my experience means she obtains a greater level of commitment, allegiance and motivation from those around her."
Karen Barker – Vice President of Customer Care & Risk Management, eHarmony
"She is terrific and incredibly good at what she does. I have not met a more skilled and dynamic individual in the field of customer service. She is very deserving of my respect as well as the respect of all others who interact with her."
Kenneth Hitchen – Founding Director and Owner, Sabio
"Ken has been instrumental in building up Sabio's reputation as a contact centre integration specialist. His in-depth industry experience is helping organisations deliver excellent customer service through the use of technology, processes, people and overall strategy."
"Ken is always in the know – He works hard to keep our industry clean and respected and provides guidance to companies and individuals on how to improve their service offering and challenges the behaviour and strategy of companies around their customer strategy – Often what Ken challenges is nothing to do with the services Sabio provide."
Liz Pearson – Deputy General Manager, Firstsource (now Client Operations Manager, Parseq)
"Liz is an inspirational leader of people and a superb manager of operations. She uses sound reasoning to make tough decisions and takes responsibility for consequences. She is a truly exceptional coach and an amazing manager."
Marian Kostecki – Management Consultant, SGS
"He has lectured and influenced best practice in contact centre management in the UK, USA and Europe. He is the main architect of the EN15838 Quality Standard used by more EU contact centres than any other Standard. He has written several amazing books on contact centre techniques and lectured at leading North American Universities on Customer Service. A man of huge repute, gravitas and intellect who has never sought out the recognition he really deserves. A real father of the industry."
Michael Greenlee – Lead Unified Communications Architect and Lync Most Valuable Professional (MVP), Clarity Consulting
"Michael is a Microsoft MVP for Lync, out of only a handful of Lync MVPs devoted strictly to Lync development. He was the lead developer responsible for the development of Clarity Connect, a Lync native call centre solution. The solution utilizes Microsoft Lync to allow call centre admins to easily and quickly install, manage and maintain the call centre."
"He is an expert on Unified Communications Managed API and has co-authored Professional Unified Communications Development with Microsoft Lync Server 2010"
Michael McKinlay – CEO, Sytel Limited
"Long term work to secure a sustainable outbound industry in the UK, the US and worldwide, and to promote best practices."
Mike Andrews – Head of WFO Practise, Sabio
"Mike has always tried to ensure that Thames Water is getting the best out of any products or services we have purchased from Sabio.  He also puts in tremendous effort to share best practice and drive forward the contact centre industry and specifically the planning function."
Mike Havard – Director, Ember Services
"Mike is a trusted adviser, gets to the heart of the challenges that face the industry, impact customers and looks at practical strategies to address.  He is constantly striving to provide world class solutions to his customers."
"He is a fantastic ambassador for our industry – extremely caring, knowledgeable, professional and engaging individual. He has been at the forefront of innovative thinking on key industry issues and challenges."
Milind Godbole – President, Asia Pacific, Aditya Birla Minacs
"Milind (popularly known as 'MG') brings 20 years of rich and varied experience having driven excellence in strategy and service delivery, while managing complex and large scale operations in IT, mobile telephony and BPO."
"Milind is responsible for executing business strategy and directing the overall performance and growth of our organization in the Asia-Pacific region."
Neil Perring – Managing Director, Inter-act
"Neil has spent almost 30 years at the forefront of the call centre industry pioneering many aspects, offering true intellectual leadership and demonstrating amazing loyalty to the people that have worked with him and for him, including many of are now recognised industry leaders in their own right."
"He commands respect from colleagues, clients, competitors, consultants and commentators alike."
Neville Upton – CEO, The Listening Company, now part of Serco
"We were on a forum panel many years ago at CM Insight and he does think outside the box (a little cliché) but very true with Neville."
Nick Lane – Director of Strategy & Planning, Everything Everywhere
"Nick is very much respected by all that come into contact with him, his drive and determination to get the best out of his employees is enviable. He believes in his people and pushes them to their absolute best, and gives valuable time to support and coach not only his direct reports but everyone who needs it."
"Nick leads by example and not only drives strategic high level plans, he gets involved with detail leaving no stone unturned! A truly inspirational leader that a lot of others could learn a thing or two from! I miss working for him!"
"The passion they exude and belief in planning is second to none in the industry.  Always willing to share views and advise when you are not sure.  A true champion of the industry."
Paul Cooper – Director, Customer Plus
"I have seen Paul speak on a number of occasions.  He brings with him a huge amount of energy and a simple clarity around what needs to be done."
"For contribution to the industry and customer service expertise."
Paul Dempster – Manager, Financial Services Sector
"Paul is simply an inspiring individual who places the customer at the centre of his work. His excitement for customer excellence is infectious. He understands people and the need to provide a work ethic that encourages all members of a team to flourish."
"We knew him as a champion of the customer – his dedication and real hands on insight meant we provided high quality customer engagement."
"Paul has the admirable ethos of always putting the customer first, and devises ways of ensuring his staff are empowered to serve the needs of the customer whilst maximising the profitability of the business."
Paul Smedley – Director/owner, Professional Planning Forum
"I would not hesitate to hold him up as the optimum planning guru."
"Their benchmark info is second to none and they are now delivering training to degree level for the first time ever.  He is still as approachable as he was in the beginning of this time and has built up a very professional team behind him."
"Paul manages to be both hugely important in the industry at the same time as remaining genuine, thoughtful and inclusive, making everyone who he talks to feel equally important. A true gentleman and a man full of integrity."
Peter Winslow – Chief Executive, BGL group
"Peter has been instrumental in helping with the country getting back on track by managing to keep staff and employ new staff reaching local news at a difficult economic time. He managed to be very successful recently getting a MBE award."
Rashida Sader – Financial and Planning Director, Direct Axis
"Even with her high profile position and I a specialist, whenever I need to consult her with business decisions, she never forgets to thank me for a job well done. In a large Call Centre environment like ours, it is easily forgotten."
Sally Knight – Contact Centre Manager, Action Claims
"Very knowledgeable on all aspects of contact centre management. Passionate about her job and a great motivator."
Sam Collins – Director and Editor, OneWeek Media Limited
"Over 6 years Sam has risen from a junior researcher to being the editor of both Contact Centre Business Daily and OneWeek in UK Contact Centres. Sam researches, edits and publishes both digital publications and is now a respected authority on the sector."
Sandeep Soni – President, Hero BPO
"Mark of excellence for lowest production cost in entire contact centre industries in India."
"Creates Job opportunities for multi skilled people for India and abroad."
Sean Canning – Head of Customer Management, Europe & North America at Firstsource Solutions Limited
"He is an inspirational man, a true leader and can lead companies during the good and the challenging times."
"Through my 6 years of working at Firstsource Solutions Limited, Sean has always been the guiding light, he provides direction to all & has always made himself approachable to any staff. Sean sets the example for all staff by setting the example & proving that through dedication anything is possible if you set your mind to it."
"He always seems genuinely interested in individuals and has a positive attitude. He is extremely articulate as a company spokesperson and acts as an advocate for the customer service sector, combining credibility and knowledge of the industry with gravitas, while at the same time, retaining a sense of reality."
Simon Thorpe – Formerly (Head of Customer Management, UBM Live) Now Account Director, Nexidia
"Simon has also given many things back to the industry. He was instrumental in developing the Directors Club Dinners, which started a trend for these types of events, which continue to thrive."
"I believe that Simon Thorpe is one of the key faces and voices in the customer service and contact centre industry and has been for many years."
"Simon is excellent at what he does.  He has been instrumental in driving forward a number of key initiatives in the contact centre industry for UBM and deserves great recognition for the success he has achieved along the way."
Stephen Peattie – Managing Director, Kinetic
"All round knowledge. Absolutely nothing he doesn't know about the industry and commands respect anywhere he goes."
Steve Morrell – Managing Partner, Contact Babel
"Steve does a really great job in supplying key information on the contact centre industry.  He's done it for years so it's an easy way to track trends."
Tracey Harle – Quality Insight and Service Manager, Barclaycard
"Her belief in customer experience and working as a team with the operations has seen the introduction of new processes putting the customer experience first."
Varry McMenemy – Managing Director, Bellcom Worldwide and President, Glasgow Chamber of Commerce
"Varry is the consummate professional; she is known for her hard work and her integrity."
"Varry is relentless in driving results and excellence within her team.  She is passionate about her people and has developed a culture where the Bellcom Worldwide Community is at its core."
"She has not only seen potential in countless individuals but also taken the time to develop people at all levels of our business.  Varry has a knack for getting the very best out of people and believing in them. Whilst being an incredibly busy woman in business, she still somehow manages to employ an open door policy in the office."
Zeelia Fourie – Operations Manager, Smollan Contact Centre
"She most definitely raised the bar in terms of service delivery in our call centre and is most definitely an asset."
"A very hardworking, understanding manager who knows her systems and clients very well as well as her staff.  She has 120 staff reporting to her with 50 clients and 8 systems, which she knows inside out."
Congratulations to all of the winners!