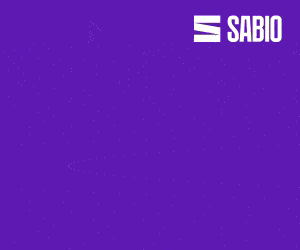 Our panel of experts share their advice on how to boost your contact centre so that it can play a crucial role in holding on to and creating loyal customers.
1. Don't force customers to use certain interaction channels
It's important to give customers options to interact with you in a way that suits them.
For example, a digitally native teenager who has just bought a top-selling video game will not want to be kept waiting in a voice call queue. Equally, an older individual who wants to interact over the phone and is instead forced to engage through instant messaging and talk to an automated robot is likely to feel aggravated and alienated.
So, match the engagement channels that you offer with each customer's preference and interact. This will help customers to feel more comfortable with your business, reducing the need to switch brands.
2. Deliver excellent service at "moments of truth"
Organisations need to understand that in any long-term customer engagement there will be "moments of truth". This term encompasses "those few interactions (for instance, a lost credit card or cancelled flight) when customers invest emotional energy in the outcome." These moments are where customers want and need you as a business to sort the problem out for them.
You need to understand this and look to over-deliver in these moments.
3. Be open and transparent during customer interactions
Organisations need to be open and honest with customers. In practice, that means that they need to share information when things go well but also when they go badly.
For example, passengers on public transport appreciate regular updates and a clear explanation of the reasons for delays, so that they are able to make intelligent decisions based on the information provided. This can even drive greater trust and loyalty to the brand.
There is little doubt that you can further engage customers if you show them the bigger picture and explain why you have had to make your decisions.
Thanks to Jeremy Payne, International VP Marketing, Enghouse Interactive
4. Build relationships with your customers
In the modern contact centre, there's a huge wealth of customer data available, so there's no reason why your agents shouldn't be able to build one-to-one relationships with customers.
No one wants to feel like just another number. Going the extra mile and taking the time to personalise service and reward loyalty shouldn't be difficult, but it can make a big difference to your bottom line.
As consumer expectations continue to soar, hanging on to your customers is all about convincing them that you have more to offer than your competitors. And this starts with the customer service they receive from your contact centre.
Thanks to Nicola Brookes at NewVoiceMedia
To build relationships with your customers, advisors should also know how to develop rapport with customers. You can find out how to do this by reading our article: 27 Effective Ways to Build Customer Rapport.
5. Ensure that the customer experience is consistent
Many companies are working to ensure that the customer experience (CX) is consistently high quality across all channel touchpoints in order to create loyalty.
A 2015 study from Frost and Sullivan concluded that 65% of consumers found it frustrating when encountering inconsistent CX across the brand platform.
It is more important than ever for brands to deliver a consistent experience at every point they meet their customers and continue to foster loyalty with them.
Thanks to Teon Rosandic, Vice President, UK and Ireland at Genesys
For expert advice on how to do this, read our article: How Do I… Achieve Consistency Across Different Channels?
6. Don't make your customers repeat themselves
Customers find having to repeat themselves one of the biggest bugbears in contact centres, whatever the communication channel.
Keeping repetition to a minimum by enabling an advisor to see a customer's account history without having to switch between screens allows them to deal with enquiries effectively and without delay.
This helps advisors to save time moving between applications and prevents them having to re-ask customers for their details. So it helps to improve the customer experience and builds loyalty from an experience of easy interactions.
7. Keep social media queues moving
At the heart of customer service is fast response and first-time resolution and this is especially true in the case of social media.
With this in mind, installing social customer service technologies that help advisors queue social enquiries, whilst allowing customer service managers to identify areas of success and areas that need of improvement, can be useful.
This technology, which includes contact centre-as-a-service (CCaaS), therefore maintains customer loyalty by providing quick and efficient support at all times, regardless of which channel the customer is using. It can be voice, email, Facebook, Twitter or numerous other alternatives.
Thanks to Colin Hay at Intelecom
8. Rethink your metrics
By introducing qualitative metrics in the contact centre, such as First Call Resolution, and reducing customer effort, you will have an increased focus on the customer experience, which directly impacts loyalty.
Indeed, you could use the metrics above to replace other traditional metrics, such as such as length of queue, average speed to answer and Average Handling Time (AHT), which don't always correspond with satisfaction.
Thanks to Enda Kenneally at West Unified Communications Services
In fact, AHT can influence the customer experience in a negative way, as explored in our article: Is Reducing Average Handling Time a Good Idea?
9. Fine-tune your embedded service with links to live support
There's nothing more frustrating that getting caught in a broken process somewhere between your digital activity and the contact centre.
Organisations can significantly impact loyalty by making sure that known bottlenecks always offer links to live support.
By connecting digital self-service with core routing and live interaction channels, via click-to-call or click-to-chat, organisations can focus in on those pinch points where users have previously come unstuck.
Thanks to Stuart Dorman at Sabio
10. Use interaction analytics to sense customer dissatisfaction
Interaction analytics automatically evaluates and classifies every interaction into configurable categories so they can be appropriately tagged (e.g. dissatisfaction, up-sell).
So if, for example, an advisor is expected to deliver against customer-retention targets, it will be possible to tag language that indicates a likelihood of remaining loyal or the reverse.
The advisor can then see how they perform across all their customer interactions in terms of using the language that gets the best results. This gives advisors a transparent view of how effective they are at exceeding customer expectations, which is a great way to improve customer loyalty.
Thanks to Frank Sherlock, VP International at CallMiner
To find out more on this subject, read our Top 10 Tips for Exceeding Customer Expectations
11.Use virtual assistance for instant replies
With virtual assistance, customers receive a reply instantly, regardless of the time of day and communication channel used. This creates a sense of ease for the consumer in their busy lifestyle.
Also, if you have the right set-up, virtual assistants can also enquire after customer feedback, which can be utilised to further improve the service.
These factors allow customers to feel valued and informed throughout their experience, and it is this that they will most likely share with their peers, which in turn will help to create new customers.
Thanks to Susannah Richardson at mplsystems
To find out how you can put together a well-rounded plan for boosting customer loyalty, read our article: How to Achieve Customer Loyalty in a Digital World