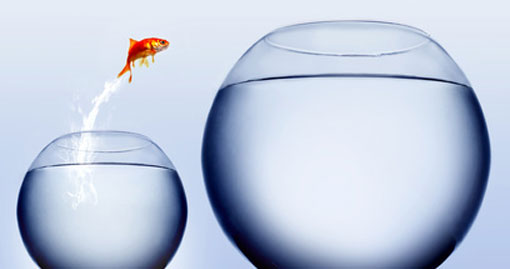 Surprising a customer by exceeding their expectation is a great way to make sure they'll be back in the future.  Matthew Brown shares ten tips on how call centre staff can go that extra mile.
1. Empathise
Earning customer trust is vital. Keeping customer interests at heart is an essential mindset for success, and that can be achieved through empathy.
"Try to think of things from the customer's perspective and be more empathetic. For instance, for a customer service inquiry or complaint , I would put myself in the customer's shoes and ask 'how would I like to be treated?' and then figure out the best way to do that," says Nik Nesbitt, CEO of KenCall, East Africa's largest call centre.
2. Take ownership of the problem

Customers can be passed around call centre departments without their problem being resolved. This can be frustrating and time consuming for the customer. It can also damage a call centre's reputation. But customer service agents can stop the cycle of calls and buck-passing by taking ownership of the problem themselves. Call Centre Helper's Agent of the Month for August 2010 is a prime example.
Thomas Middleton, customer service agent at HomeServe, took ownership of a problem validating an electrical appliance guarantee. By personally ensuring that the problem was sorted out, Thomas impressed with his professional manner.
3. Follow up
Even after a problem is resolved a customer service agent can exceed expectations by following up with the customer. A brief call to check that the product or service is working satisfactorily can show the customer that the business has taken their problem on board and is seeking to avoid similar situations in the future. It can also serve as a useful feedback tool for the business – as a check on the effectiveness of their problem-solving.
4. Treat customers fairly
Fair treatment of customers may sound obvious, but it runs deeper than just the dealings between agent and caller. Maria Opuni, Call Centre Director at DDC Outsourcing, has developed a strategy built around treating customers fairly (TCF), a phrase borrowed from the Financial Services Authority.
"People often see customer service in a very linear way, as being just the conversation, but it's a lot more. For example, if a customer asks us not to call them again then we have a responsibility to disposition calls appropriately, and if we don't we run the risk of calling them when they don't want to be called," says Opuni.
Ultimately, treating customers fairly is about putting them at the heart of everything, and ensuring that agents and support systems can work around their needs.
5. Find a balance
Call centres often struggle to balance their business needs with the needs of customers. Performance monitoring can place a certain set of pressures upon staff. For example, if a caller's query takes a long time to resolve, the agent may be tempted to provide a simple but not completely effective solution to save time, when the best customer service outcome would be to take time to resolve the caller's issue. Clive Turner, former customer care manager for Nokia and now a consultant, sees this balancing act as a big challenge for both agents and managers.
"That balance is incredibly important, and it's challenging because not all products are the same. Depending on the product or service you are supporting, those business variables can change tremendously," says Turner.
Agents should feel able to stay with a caller for a longer time than usual if required in order to solve the problem properly.
6. Try to become an expert in your field
Customers can now find answers to their questions online, and only call in when a question is too complicated, according to Joe Doyle, Marketing Director EMEA at Sitel.
"The more sophisticated answers have become the domain of the call centre. Call centres need more skilled agents, more judgement, more wherewithal to solve complex problems quickly – and handle escalation in a valuable way," says Doyle.
Agents could try to learn as much as possible about the products and services they represent. Learning about competitors may also help. The more knowledge an agent has, the more professional they will sound during a call when asked a question. They'll also save time rather than having to look things up.
7. Make recommendations
Customers expect call centre agents to try to sell them things, but they won't necessarily expect to receive recommendations for products or services from other companies. It isn't a good idea to glow with enthusiasm for a direct competitor but during the course of a customer service conversation opportunities arise for agents to show their expertise. If you're dealing with faulty electrical goods, for example, and a customer seems lost as to what to do, why not tell them about any relevant experiences of your own? Alternatively, if you can't help with a customer's query, try recommending somewhere else to try. Honesty builds trust, and the customer will see that the agent isn't just a company mouthpiece.
8. Ditch the script
Scripted calls can sound robotic. They also reduce the true engagement possible in a real conversation. Replace jargon with clear, concise language.
"Be human, not a robot, and say it like it is. Our customers expect us to say what we're going to do, when we're going to do it and to actually do it within that time," says Emma Portch, Customer Service Advocate at Cable & Wireless Worldwide.
"I get a bit of a buzz from being able to call a customer and tell them that an issue has been resolved and that we've been able to achieve that ahead of schedule."
That kind of buzz drives great service. A robot could never match it. Robots don't have emotions, after all.
9. Take time to reflect
Regular discussion with colleagues can help call centre agents discover their strengths and weaknesses. Cable & Wireless Worldwide offers staff the opportunity to complete an NVQ in Customer Service.
"It was a great opportunity to look at my skills, improve them, and look at the things I do really well that I can pass on to colleagues," says Emma Portch.
Exchanging skills and knowledge will make a whole team stronger. If an agent shares an effective way of doing something with the whole team, then customers will receive a higher standard of service consistently – rather than having very different experiences each time they call.
10. Stop trying to exceed expectations?
Maybe trying to exceed customer expectations isn't as effective as simply meeting them. A study published in the Harvard Business Review earlier this year entitled 'Stop Trying To Delight Your Customers' by Dixon et al. found that the biggest factor affecting call centre customer loyalty was the amount of effort it took to have their issue resolved.
In simple terms, less effort equals happier customers, and everything else is minor in comparison.
Matthew Brown is an up-and-coming writer and the latest addition to the Call Centre Helper team.
Could attempts to exceed customer expectations be wasted effort? Perhaps going the extra mile isn't as important as covering the original mile quickly and efficiently? Tell us what you think…
---
8 Comments
I share the exact sentiments of Matthew Brown. We sometimes get so caught up in trying to go that proverbial extra mile that we dont pay enough attention to the original mile. This could be fatal and could even come back to haunt you. So, Master the initial mile and you may not have to go that extra mile.

Mastering the initial mile is EXTREMELY important. If this article is "true" and valid then mastering the basics will delight the customers and the appropriate cycle of great service and loyal customers will continue. The basic service is what needs to be examined…basic service (in my humble opinion) should be to provide the best in class service, ease of customer resolution, appropriate balance of self service and personal service and efficient and effective resolution. Try eliminating the need for your customers to call in and I bet they will be happier than ever.

Unfortunately, just doing items 1-9 is going the extra mile these days for customers. Customers have come to expect poor service that when they get great service that answers their questions and resolves their issues they are thrilled.

Tip 10 underlines that it's worthless spending energy trying to over exceed customer expectations if the "basics" are not fixed.
Minimizing customer efforts (as stated in the Harvard BR study) means avoiding the customer to have to call, re call, explain, re explain, follow up,…

Tip 2 : end to end ownership is probably the best wowing solution that fits with Tip 10 study outcomes.

"Empathise" is listed as number one but this call center article does not address the "Phone Tree" requirements to reach a call center attendant (usually the first step in obtaining help). You know push 1 for English, push 9 for customer service, if you really meant to push 9 please confirm by pushing 4, it you wish to speak to the auto department push 7, …..ETC. Some call centers are even structured as to not allow you to talk to a person. This issue needs to be on any list!

That is amazing tips great info will keep that in mind when I get into the call centre in a couple of weeks and this class is giving me a lot more knowladge then I had previously about my perception of the call centre genre and the teachers at JVS's program are amazing keep up the good work Lerna and Murice !

In the modern market offering, two elements being People and Processes were added.

Empower and train of staff to avoid cover my back service.
Align both Internal and External processes undertaken to serve a client, adhere to them internally and make then known to customer to stimulate sense of patience and satisfaction.

It will always cost a fortune to maintain a lie.

just give them what you wish to be offered…..we all need the same