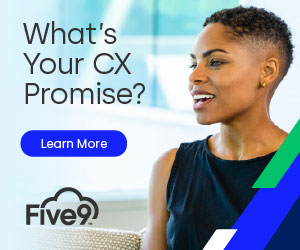 Surprising a customer by exceeding their expectations is a great way to make sure they'll be back in the future.  Here, we share ten tips on how call centre staff can go that extra mile.
1. Do one thing really well
"Customers can now find answers to their questions online, and only call in when a question is too complicated," according to Joe Doyle, Marketing Director EMEA at Sitel.
"The more sophisticated answers have become the domain of the call centre. Call centres need more skilled agents, more judgement, more wherewithal to solve complex problems quickly – and handle escalation in a valuable way," says Doyle.
So, if your agents can be grouped, with each group having a different but fundamental specialist area, an incoming call can be presented to the right person, who will take it in their stride. This should eliminate extended pauses and allow the agent to sound more professional.
For advice on how to improve things for customers across the entire customer experience – not just in the contact centre – listen to the following podcast, which includes a conversation with industry expert Annette Franz. 
The Contact Centre Podcast – Episode 23:
What Makes A Great Customer Experience?
For more information on this podcast visit Podcast – What Makes a Great Customer Experience?
2. Use positive words and empathy statements
Earning customer trust is vital, and refraining from using negative language such as "no" and replacing these phrases with positive words is a good way to gain it. Also, keeping customer interests at heart is essential to making a connection with the customer, and that can be achieved by using empathy statements.
"Try to think of things from the customer's perspective and be more empathetic," says Nik Nesbitt, CEO of KenCall.
"For instance, for a customer service enquiry or complaint, I would put myself in the customer's shoes and ask 'how would I like to be treated?' and then figure out the best way to do that."
Equipping agents with a list of positive words and empathetic statements may encourage the customer to feel upbeat about their situation and exceed their expectations of a routine call.
3. Understand what excellence looks like in your company
Generally, to exceed customer expectations in the call centre, you have to provide excellent customer service, but that changes in the context of your business.
Nerys Corfield, Director at Injection Consulting, compares Amazon and John Lewis to make this point, stating: "I don't interact with anyone in Amazon, but I know exactly what I am going to get."
On the other hand, "John Lewis will send me flowers if they know it's my birthday and that type of thing, so really think about what excellence really looks like in your business."
So, if your business focuses on basic transactions, you can exceed expectations by simply getting the fundamentals right. Yet, if you represent a high-end retailer, you are likely to have to go the extra mile and think about birthday cards, holiday goodwill gestures and so on.
4. Break the "acceptance culture" towards broken processes
According to Nerys Corfield, "agents should always be encouraged to shout about any barriers that are preventing the business delivering its version of excellent."
"There are so many times where I will sit on a contact centre floor and an agent will say 'yeah, that always happens', 'oh yeah, that's rubbish, isn't it', 'it has always been like that'. That isn't acceptable, so promote somewhere where you can raise that issue, feel empowered and something can get done about it."
Even if you cannot change the "broken process", by raising the issue, agents will understand why and then communicate it back to the customers. This will break the culture of agents saying "I am not able to do…" and replace it with information that is useful to the customer.
For advice on challenging these "broken process" and failure demand, read our article: Failure Demand – A Technique to Reduce Cost and Improve the Customer Experience
5. Utilise voice of the customer (VoC) feedback
Whether it is taken from agents, surveys or interaction analytics, VoC feedback can be driven not only into the wider business but to the call centre, to spark real change.
If a complaint has repeatedly cropped up in the feedback gained, agents should be made aware of it so they do not repeat the mistake and a returning customer will not have the same problem as before.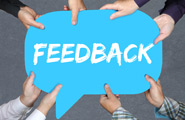 For example, one complaint might be that agents are asking customers to "check the website", even though the phone is their preferred method of contact. This can then be resolved by agents reading the information from the web page to the customer over the phone or offering to send the exact link via email.
Find more words and statements customers do not like to hear by reading our article: 11 Things a Call Centre Agent Should Never Say (But Many Do)
6. Take ownership of the problem
Customers can be passed around call centre departments without their problem being resolved. This can be frustrating and time consuming for the customer and it can also damage a call centre's reputation.
However, call centre agents can stop the cycle of calls and buck-passing by taking ownership of the problem themselves.  The skill is to train advisors to behave in a way that meets customers' expectations.
Thomas Middleton, customer service agent at HomeServe, took ownership of a problem validating an electrical appliance guarantee. By personally ensuring that the problem was sorted out, Thomas impressed with his professional manner.
7. Follow up
Even after a problem is resolved, a customer service agent can exceed expectations by following up with the customer. A brief call to check that the product or service is working satisfactorily can show the customer that the business has taken their problem on board and is seeking to avoid similar situations in the future.
The follow-up call can also serve as a useful feedback tool for the business, as a check on the effectiveness of their problem-solving.
8. Make recommendations
Customers expect call centre agents to try to sell them things, but they won't necessarily expect to receive recommendations for products or services from other companies.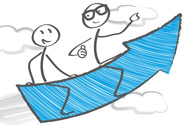 It isn't a good idea to glow with enthusiasm for a direct competitor but during the course of a customer service conversation opportunities arise for agents to show their expertise.
If you're dealing with faulty electrical goods, for example, and a customer seems lost as to what to do, why not tell them about any relevant experiences of your own?
Alternatively, if you can't help with a customer's query, try recommending somewhere else to try. Honesty builds trust, and the customer will see that the agent is not just a company mouthpiece.
9. Treat customers fairly
Fair treatment of customers may sound obvious, but it runs deeper than just the dealings between agent and caller. Maria Opuni, Call Centre Director at DDC Outsourcing, has developed a strategy built around treating customers fairly (TCF), a phrase borrowed from the Financial Services Authority.
"People often see customer service in a very linear way, as being just the conversation. But it's a lot more. For example, if a customer asks us not to call them again then we have a responsibility to disposition calls appropriately, and if we don't we run the risk of calling them when they don't want to be called," says Opuni.
Ultimately, treating customers fairly is about putting them at the heart of everything, and ensuring that agents and support systems can work around their needs.
10. Ditch the script
Scripted calls can sound robotic. They also reduce the true engagement possible in a real conversation. Replace jargon with clear, concise language.
"Be human, not a robot, and say it like it is. Our customers expect us to say what we're going to do, when we're going to do it and to actually do it within that time," says Emma Portch, Customer Service Advocate at Cable & Wireless Worldwide.
"I get a bit of a buzz from being able to call a customer and tell them that an issue has been resolved and that we've been able to achieve that ahead of schedule."
That kind of buzz drives great service. A robot could never match it. Robots don't have emotions, after all.
A list of key buzzwords and empathy statements can be helpful, but not scripted answers to queries.
If you are still unsure whether to ditch the script, read our article: How to Make a Good Script Invisible to the Customer
BONUS TIPS!
11. Give agents greater freedom
Many customers expect a robotic response when phoning the call centre, and one way to get around this is turning employees off from simply providing a "service" to the customer.
Dave Salisbury, Operations and Customer Relations Specialist, recommends doing so, stating: "We give the employees freedom to reflectively listen to the customer and then design the best solution to that customer's concerns."
"It took a lot of training to hone and develop, but the results were amazing for both the employees and the customers."
This can also help to boost agent morale, as they do not have to follow a repetitive and rigid process.
Find out more on boosting agent morale by reading our article: Use Your Imagination! 11 Creative Tips That Will Boost Morale in the Contact Centre
12. Take time to reflect
Regular discussion with colleagues can help call centre agents discover their strengths and weaknesses. Cable & Wireless Worldwide offers staff the opportunity to complete a National Vocational Qualification (NVQ) in Customer Service.
"It was a great opportunity to look at my skills, improve them, and look at the things I do really well that I can pass on to colleagues," says Emma Portch.
Exchanging skills and knowledge will make a whole team stronger. If an agent shares an effective way of doing something with the whole team, then customers will receive a higher standard of service consistently, rather than having very different experiences each time they call.
Matthew Brown is an up-and-coming writer and a member of the Call Centre Helper team.
Could attempts to exceed customer expectations be wasted effort? Perhaps going the extra mile isn't as important as covering the original mile quickly and efficiently? Tell us what you think…
For more on the topic of understanding, managing and exceeding customer expectations, read our articles: