Webinar: 10 Predictions for 2020
---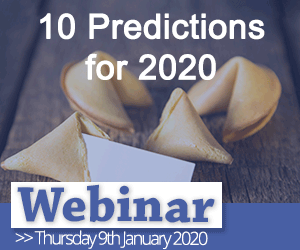 Webinar Date
- Thursday 9th January 2020 at 14:00pm UK time
Click here to register
Do you want your contact centre to stay ahead of the game? Do you want your contact centre to be proactive instead of reactive? Of course you do!
In this webinar, we predict how key industry trends will rise and fall over the coming year, helping you to gauge how you can best invest your time and effort in 2020.
And as it will be an interactive webinar, you will also have the opportunity to share tips and ask questions of the audience and other attendees. We run an interactive chat room in parallel with the webinar.
Panellists

Martin Hill-Wilson
Brainfood Extra

Phil Davitt
NewVoiceMedia

Jonty Pearce
Call Centre Helper
Topics to be discussed
The latest contact centre trends
What's falling by the wayside?
The future of key channels
New ways to inspire a young workforce
Rethinking key metrics
New-age contact centre problems
Technology innovations that may transform your job
Top tips from the audience
---
Speaker Biographies
Martin Hill-Wilson | Brainfood Extra
Mentoring organisations in Emotive CX for Customer Interaction. Also provide CS & CX keynotes. I'm an experience conference chair - Customer Engagement, CXustomer Service, Contact Centres, Marketing, CX, AI and interaction technology.
Connect with Martin on Social Media:
Linkedin
|
Twitter
Phil Davitt | NewVoiceMedia
Phil is Vice President of International Customer Success at Vonage and through this role has worked with some of the most innovative customer experiences businesses globally. Prior to joining Vonage Phil gained experience with some of the world's leading telecommunications businesses, specialising in resource efficiency and delivering transformation within customer service.
Connect with Phil on Social Media:
Linkedin
|
Twitter
---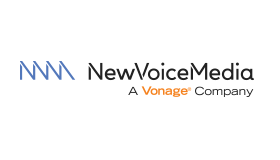 This webinar is brought to you by Call Centre Helper and is sponsored by NewVoiceMedia.
You won't want to miss this exciting webinar.


Click here to register
This webinar is held at 14:00pm UK time, 15:00pm in Paris, 16:00pm in South Africa and 9:00am in New York. A replay facility will also be available.
If you are attending one of our webinars for the first time, we suggest you arrive 10 minutes early to allow for the software to download successfully.
---