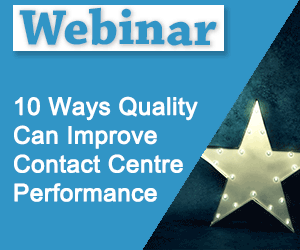 Click here to view the replay
In this webinar we explored how improving quality can boost contact centre performance. Whether you are trying to improve top or bottom-line results, quality improvements pay big dividends.
From quick wins to longer term strategies, from changes in behaviour to changes in technology we explored how you can push your quality scores higher and expect corresponding improvements in business results.
Agenda
Introductions – Jonty Pearce, Call Centre Helper
Tom Vander Well, Intelligentics
Mark Ungerman, NICE inContact
Topics to be discussed
The link between quality and performance
Improving quality across all channels – Voice and Digital
How quality drives customer experience improvements
Automating the process of quality
Calibration
Driving changes in behaviour
Expected performance improvements
Quick wins and longer-term fixes
The use of technology
Getting advisors to buy into the quality process
Top tips from the audience
Winning tip –"8 best practice principles are used to measure scorecards & agent performance, these are set by managers. the agents are then given the opportunity to determine which highest ranked 6 are the best for them. in that way both business and agents achieve a balanced scorecard they the built together" thanks to Matthew33
Original Webinar date: September 2018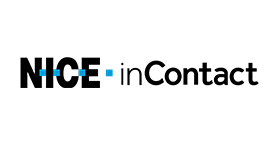 This webinar was brought to you by Call Centre Helper and is sponsored by NICE inContact.
Click here to view the replay.
---