Webinar: Creating a Culture That Customers and Advisors Love
---
Webinar Date
- Thursday 5th November 2020 at 14:00pm UK time
Click here to register
Creating and maintaining a positive culture is key to delivering a great experience, both for your customers and advisors.
However, doing so is much easier said than done, as we want to develop an atmosphere that best supports both learning and enjoyment.
With this in mind, we have designed a webinar that shares all of the latest thinking into creating a culture that nurtures advisor growth and encourages fun for everyone.
And as it will be an interactive webinar, you will also have the opportunity to share tips and ask questions of the panellists and other attendees. We run an interactive chat room in parallel with the webinar.
Panellists

Sarah Morgan
Luceat Consulting

Mike Murphy
Genesys

Charlie Mitchell
Call Centre Helper
Topics to be discussed
Motivating advisors with a purpose
Bringing fun into the workplace
Developing advisor skills
How to remove demotivators
Offering the right guides and support systems for advisors
Top tips from the audience
---
Speaker Biographies
Sarah Morgan | Luceat Coaching and Consulting
With 25 years' experience as a leader and a coach in a wide range of industries, Sarah founded Luceat Coaching and Consulting in 2019 to assist leaders and businesses, who want to achieve more in their career; stop sabotaging their own success; improve Operational performance in the workplace; or drive greater employee engagement and satisfaction.
Having been responsible for Service Desks, Technology Support functions, Customer Operations teams, and Consumer facing Contact Centres, as well as delivering Technology Solutions and Change Programs into a number of businesses and industries, she has a broad set of experience and expertise that she can draw upon for her clients.
Connect with Sarah on Social Media:
Linkedin
Mike Murphy | Genesys
Experienced, trusted sales professional with a deliberate focus on customer experience. Passionate about delivering on the improvement promise for my customer. For me, success breeds success that paved my way to a 30+ year sales career across just three employers.
I'd be delighted to engage, if like me you want to bring success to life within your customer experience operations.
Connect with Mike on Social Media:
Linkedin
|
Twitter
---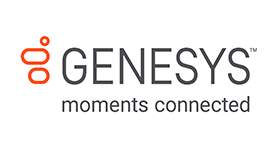 This webinar is brought to you by Call Centre Helper and is sponsored by Genesys.
You won't want to miss this exciting webinar.


Click here to register
This webinar is held at 14:00pm UK time, 15:00pm in Paris, 16:00pm in South Africa and 9:00am in New York. A replay facility will also be available.
If you are attending one of our webinars for the first time, we suggest you arrive 10 minutes early to allow for the software to download successfully.
---