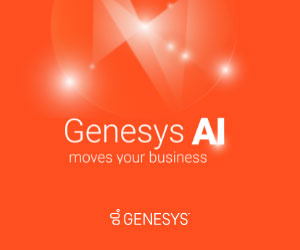 Creating and maintaining a positive culture is key to delivering a great experience, both for your customers and advisors.
However, doing so is much easier said than done, as we want to develop an atmosphere that best supports both learning and enjoyment.
With this in mind, we have designed a webinar that shares all of the latest thinking into creating a culture that nurtures advisor growth and encourages fun for everyone.
Agenda
Introductions – Rachael Trickey, Call Centre Helper
Sarah Morgan, Luceat Consulting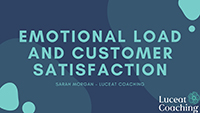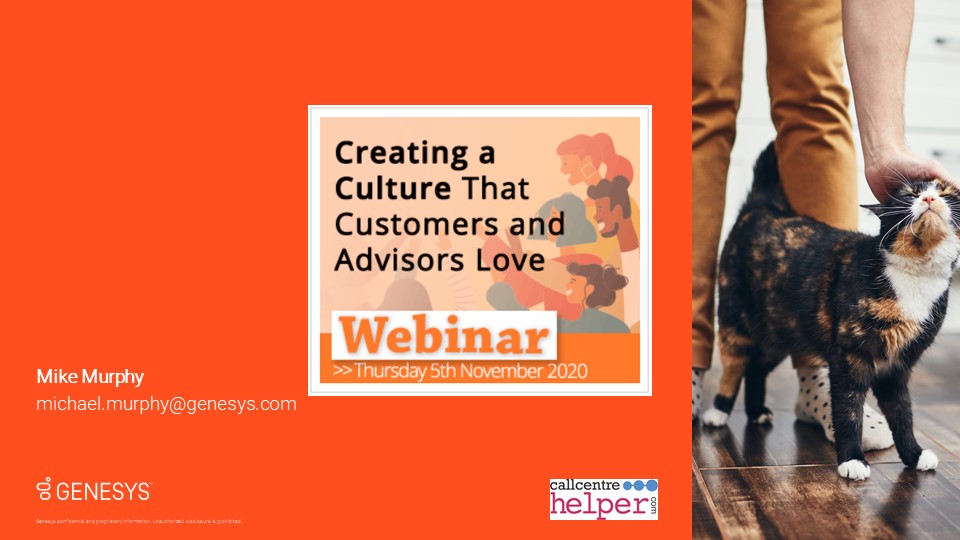 Topics Discussed
Motivating advisors with a purpose
Bringing fun into the workplace
Developing advisor skills
How to remove demotivators
Offering the right guides and support systems for advisors
Top tips from the audience
Winning tip – "We've recently started recording interview-style videos where leaders ask team members about their top tips and honest experiences on things like building resilience and handling emotional load" thanks to Neil25
Original Webinar date: 5th November 2020
Webinar Timeline
0:10: Introductions – Rachael Trickey, Call Centre Helper
4:07: Sarah Morgan, Luceat Consulting Presentation
15:13: Poll with results from the audience. Asking "WSince March, Which of the Following Initiatives Have You Run?"
23:22: Take-aways from Sarah's presentation
25:10: Quiz
29:41: Top Tips, Opinions and Questions from the audience
38:06: Poll with results from the audience. Asking "Which of the Following Tools has the Biggest Impact on Agent Engagement?"
39:57: Mike Murphy, Genesys Presentation
55:33: Take-aways from Mike's presentation
56:26: Top Tips, Opinions and Questions from the audience
1:00:12: Winning Tip
Panellists

Sarah Morgan
Luceat Consulting

Mike Murphy
Genesys

Rachael Trickey
Call Centre Helper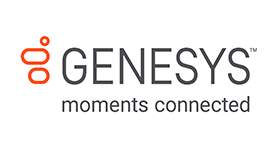 This webinar was brought to you by Call Centre Helper and is sponsored by Genesys