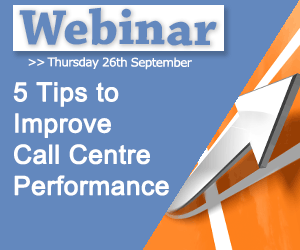 Click here to view the replay
Many organizations want to improve performance, but confuse efficiency and effectiveness.
In this webinar, we looked at a number of great ways to improve call centre performance.
From quick wins to longer term methods, we covered a range of tried and tested hints and tips.
Agenda
Introductions – Rachael Trickey, Call Centre Helper
Anthony Stears, The Telephone Assassin Ltd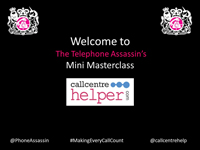 Nelson Giron, Clarabridge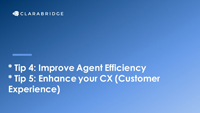 Topics to be discussed
Improving Contact Centre Performance
Efficiency and Effectiveness
Call Length Reduction and Deflection
Employee Engagement
Agent Empowerment
Agent Performance & Quality Monitoring
Key KPIs to Drive Success
The role of technology
Top Tips from the audience
Winning tip – "Acknowledge the "baggage". Show the customer you understand their entire relationship with the company by acknowledging their past interactions and issues.
This baggage influences the customer's perception of the current interaction" thanks to Jose7
Original Webinar date: September 2019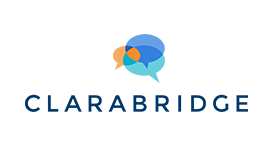 This webinar was brought to you by Call Centre Helper and is sponsored by Clarabridge.
Click here to view the replay.
---