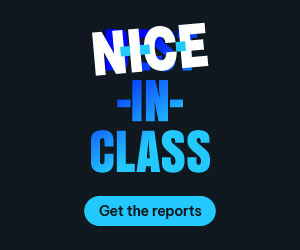 Paul Pember, Customer Service Specialist, explains the concept of the customer experience (CX) chain and how it can benefit organizational change.
In this video Paul explains:
What the CX Chain Is
The Five Key Areas of the CX Chain
If you want to find out what else was discussed in this webinar, you should watch the replay How to Transform CX next
Video Transcript:
What Is a CX Chain?
For me, the chain is a model that is a structured, coordinated, and organized way to continually
listen, learn and change.
The Five Key Areas of the CX Chain
There's five key areas of it.

The first is the data. All of the different types of data that you have in your organization.  Data can sometimes be quite siloed, so it's really important to identify the different data sets you have in your organization.
Then it's important to turn that data into some kind of insight. There's no point sending that out to the organization in a raw format.
So how do you tell a story?
How do you build the picture?
And then based on that, what are the key things that you're going to focus on as an organization? Over the next 12 weeks or the next six months? And then how do you redesign?
How do you have the hands in the organization to help the business areas to redesign processes, policy and tech, and it's that cycle of change.
So for me, that's the chain.
And if one part is missing, the chain breaks.
This video was recorded when Paul Pember was a panellist on our 2022 webinar 'How to Transform CX'
If you are looking for more great video insights from the experts, check these out these videos next: