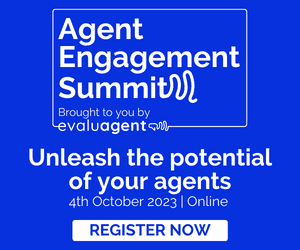 In this video Dave Vernon, The Forum, outlines how companies can avoid the 'fairness trap' that can arise when creating schedules.
If you want to find out what else was discussed in this webinar, you can watch the replay 'How to Build Flexibility into Call Centre Schedules'.
Video Transcript
What Is Fairness?
Fairness.
This is something that's mentioned massively across most organizations and contact centres. It's not uncommon for the word "fair" to be used at some point, as someone will point out the importance of fairness. First let's look at the definition of fairness.
The definition of "fair" is treating people equally without favouritism or discrimination.
How to Avoid the Fairness Trap
It is rare for a customer contact operation to find a one-size-fi–all working pattern, or approach, when there are many people required to cover a range of operating hours and customer demand.
A single shift pattern or rotation is likely to have limitations. Though the idea of work in a rotational pattern is that everyone works the same shifts, therefore sharing the perceived good and the bad shifts, the reality is that shift swaps, absence, short notice changes, and annual leave will mean that people work different shifts anyway.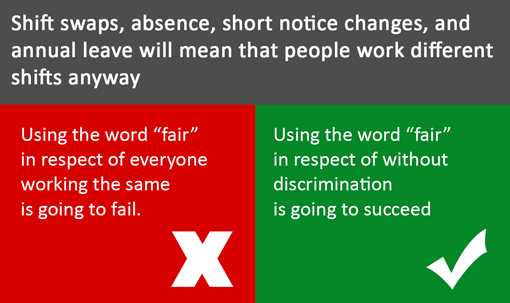 Therefore, using the word "fair" in respect of everyone working the same is going to fail.
Using the word "fair" in respect of without discrimination is going to succeed. It is really important to define what you mean by fairness, and how your working patterns and workforce strategy work.
People will compare themselves to others, and if it is perceived that some people have a benefit, this will create an unnecessary problem.
But recognizing everyone as an individual, with individual needs, allows people to identify with their tailored working pattern without boundaries or limits.
This video was recorded when Dave Vernon was a panellist on our 2022 webinar 'How to Build Flexibility into Call Centre Schedules'
If you are looking for more great video insights from the experts, check these out these videos next: