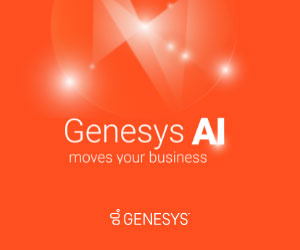 This week we continue with our regular technology slot and once again our panel of experts have come up with what they feel are the key points to consider when buying telephone-based or web-based self-service applications.
Answer 1 – Anita Marsh, Manager, Marketing, Europe and Africa, Aspect Software (www.aspect.com)

Voice portal technology has advanced significantly over the last few years, with new text-to-speech, speech recognition and speaker verification features making it easier than ever to create powerful self-service applications.
While self-service applications aren't always the right choice for every business or in every situation, advanced speech applications can help companies achieve the delicate balance between giving customers a satisfying experience while successfully managing costs.
Speech recognition
It is much easier for callers to enter information with speech recognition. Using touch-tone keys, especially on a small mobile phone, is awkward and error-prone. But with speech recognition, callers can speak long number strings, alphanumeric sequences, words and even sentences quickly and easily.
Like any technology though, speech recognition must be properly deployed. Here are some tips for creating effective speech-recognition applications:
Add a help message at the beginning of a call or while the call is in progress. Prompts such as — "As a new user, would you like some help getting started?" and "If at any point you need more information, say 'Help'" — make callers more comfortable with an automated service and enables them to use applications more efficiently.
Ensure prompts are easily understood. Instead of "Say your ten-digit prescription number," make sure the caller knows where the number is and what to do if it isn't available: "Say the ten-digit number in the upper-right corner of the label on your medicine. If you do not have the number, please say your telephone number instead."
Allow sufficient time for callers to provide the information you have asked for.
Be prepared for the unexpected. If background noise or an out-of-grammar response prevents the speech-recognition application from understanding the caller's input, use a prompt like "I'm sorry, I didn't understand that. Let me transfer you to an agent."
Avoid responses that trap the caller in an endless loop, such as: "Please say the address." "Start again." "Sorry, I don't understand. Please say the address." "I want to start again." "Sorry, I don't understand. Please say the address."
Text-to-speech
Text-to-speech (TTS) software translates written language into natural-sounding speech that can be used in a dialogue with a caller. The technology is especially appropriate for information that changes regularly and, therefore, cannot be pre-recorded.
Text-to-speech applications can be used to deliver information such as:
Up-to-the-minute service call information
Airline departure information
Claim status
Power outages and areas of failure
Stock market status
Bank balances
Text-to-speech applications have been around since the early 1990s. It is now possible to generate such natural-sounding speech that one can blend recorded prompts with TTS words and phrases so seamlessly that the listener can't tell which words were recorded and which were generated.
Speaker verification
Speaker verification, one of the most advanced of all voice portal system features, simplifies one of the most cumbersome processes callers have to cope with— identifying themselves to the self-service system.
Older voice portal applications identified callers through caller line identification (CLI), which recognises the originating telephone number, or by prompting the caller to provide identification such as a personal identification number (PIN), an account number or a credit card number.
All of these have the potential to frustrate customers. CLI only works if customers are calling from a telephone number that is recorded in the customer database.  Asking for account numbers can also be problematic because customers often don't have them to hand when making calls.  In addition, all of these methods of identification are inherently not very secure.  Anyone can call from a customer's phone number pretending to be that person, just as they can if they have their credit card.  And even PINs can fall into the wrong hands.
Speaker verification eliminates all these frustrations by using a caller's voiceprint, which is as unique as a fingerprint. The application prompts the caller to speak a standard or a random phrase and compares the response to voiceprints on file. It's quick and easy, completely secure and there's nothing for the customer to remember— or forget. Speaker verification is an unobtrusive way to reduce fraud, eliminate the need to issue and reset PINs, and reduce the length of telephone calls.
Time to Take Another Look at Voice Portal Technology?
---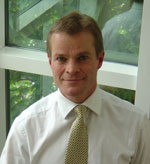 Answer 2  – Paul Desbois, Director, OPEX Hosting (www.opexhosting.co.uk)
The concept of self service is nothing new. At its heart it has always offered organisations huge potential benefits across: improved customer relationship management, lower operational costs and vastly improved time to implement change management. In short empowering managers to move task ownership to the point of most need and ability.Whatever your experience or expectations, there are three key areas which should be explored to ensure that self service delivers against your business objectives.
Usability – If something is difficult to use the chances are it will not be used
Management, administration and reporting tools should provide a high level of intuitive functionality. This in turn will ensure that the right tools are in place to monitor and measure the service efficacy in as close to real time as possible against your KPIs. The right self-service environment will provide opportunities to continuously tweak and improve the process. With the correct degree of reporting and feedback loops relating to "what is happening right now?" coupled with the ability to deploy  "best practice procedures and enhancements" within short timescales, you can protect and enhance your company's brand.
Ultimately you should be looking for a product designed with simplicity in mind – but don't confuse this with lack of functionality.
Environment
Another key consideration is the environment you want the system to operate in. Do you operate on a single or multi-site level across distributed locations? If you have a multi-site environment a robustly deployed central platform will be essential in ensuring you retain control. Do you have contingencies in place in the event of a major incident occurring to ensure systems are backed up and business continuity doesn't become an issue, and how will investment in areas such as self service be affected by this? Increasingly today's business needs to be able to adapt quickly, growing with customer needs as they emerge, but so too must the business products you invest in, and self service tools need to be as scalable and accessible as any other element of the business.
Cost of ownership
Last but not least is the issue of cost, not just in the sense of how much you should be spending on self service, but also in how it aligns itself with your needs in relation to performance.
How should you have the service delivered to you? Do you want to be able to 'self serve' and administer this service yourself or do you want to opt for a managed service where the supplier supplements your in-house capability with specialist skills.
Ultimately there needs to be a level of service and business needs alignment that makes sense from a cost perspective whilst also ensuring your investment is secure in the longer term.
---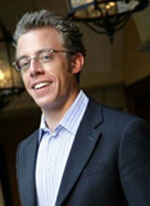 Answer 3 – Dave Paulding, Interactive Intelligence (www.inin.com)Self-service applications include Interactive Voice Response system (IVR),  web transactions and SMS. These options offer call centres the benefit of reducing the volume of traffic agents have to deal with on a daily basis.Economically it makes more sense for call centres to drive people towards serving themselves as the most expensive resource in a call centre, after the equipment, is the agents themselves. If contact centres can drive more people towards helping themselves then they can reduce the overall cost per transaction by providing the same service at a much lower price.Back-end integrationOne of the first things to look for in a self-service solution is extensive integration to the back-end systems. If you take the example of paying your credit card bills over the phone using self service, the Interactive Voice Response system (IVR) is entirely reliant on integration into the back-end customer data files to retrieve the information required to complete the transaction. When you enter your credit card number into the system, it needs to have the ability to interrogate the back-end billing system in order to retrieve the correct information and provide you with your account balance and any other information that could be relevant to your call. Without this capability, your self-service system will fall at the first hurdle.
Meaningful menus
Most people who have used self service will have experienced problems interacting with a badly designed menu system. Problems can arise when menus are too long and users have forgotten the first option by the time they reach the last. Experiences such as these have left people with negative perceptions of self-service systems, as a result of badly designed menus rather than the technology itself. When firms are looking for a self-service solution it is important to look for a system that allows you to modify existing menus and to create your own easily without having to go back to the vendor repeatedly. Due to the constantly changing nature of the contact centre menus will often need to be changed daily, and in some cases, even multiple times during the same day.
Break-out capabilities
While self service can help to drive down the cost per transaction, there will be some cases where the caller will not be able to achieve the desired result and the query cannot be resolved using self service. Therefore, the final thing to consider when selecting a solution, is that you always need to provide callers with the option to break out of the IVR system and speak to a live agent.
---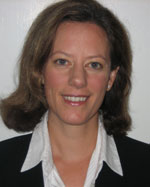 Answer 4 – Kate Leggett, Director e-Service Product Strategy, Kana
Community-generated content is all the rage these days. The decision that many corporations face is how to determine what kind of community content to adopt and how to leverage it. I bucket community-generated content in several categories, emotional content, educational content and relationship content.
Educational content
For most companies, community-generated content as a learning tool is a good place to start. If you are comfortable with giving up a little control, the ROI that you gain by giving users authoring rights is quickly seen. You'll also be surprised by the quality of contributions. You'll quickly see who your brand advocates are, and how the user community puts peer pressure on itself to create very useful content that can be used during the sales cycle and for customer support.
Emotional content
Emotional content is very valuable as customers of today trust information from peers more than information from companies. By allowing this content on your site, customers can pull information that they need, on their own terms, in order to make purchase decisions and for customer support. This, in essence, puts them in the driver's seat, allowing them to influence the relationships that they have with the companies with which they do business.
This will help you engage in a two-way healthy conversation with them, and will also allow you to pinpoint the ardent supporters of your brand. It will also help validate product roadmaps and strategies making sure that your offerings stay in line with customer demand.
Relationship content
I think of relationship content as the content generated in discussion boards or blogs which bring like-minded users together to exchange ideas.
Knowing what your distribution looks like is key to knowing how to use them. In all cases, you need to reach out to them, and cultivate a relationship with them of openness and transparency. Your greatest contributors can be your best advocates and your dissatisfied elite can give you insight on what processes may be broken in your organisation and give you an opportunity to turn around these individuals.
---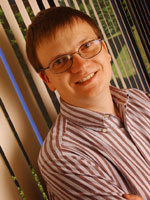 Answer 5 – Rufus Grig, Managing Director, Callmedia (www.callmedia.co.uk)Speech capabilityIt sounds obvious in this day and age, but the ability to use speech recognition in many applications can significantly increase the speed of the transaction you're trying to automate.  That said, there is still a place for Dual-Tone Multi Frequency (DTMF) and don't get blindsided by the allure of the gimmick. For regular users of a service who are used to "keying ahead" – the move to a speech-based service can actually slow them down!The right platform
Make sure you invest in a platform that conforms to standards. There are more standards in this area than you can shake a stick at, and a closed, proprietary system may look cheaper in terms of initial outlay, but will end up costing more to operate in the long-run. Particular areas to watch are:
Telephony interface: good-old ISDN is important, but increasingly interfacing using SIP or other IP-based protocols will give you flexibility to change your Automatic Call Distributor (ACD), recording and network providers, without having to throw away your self-service platform and integration.
Speech environment: less critical than the telephony interface but still important, the Voice XML (VXML) standard is widely adopted and means that it will be easier to find engineers with the skills to work with you. It's only the real tech-heads that actually write the applications using VXML themselves – most self-service or Interactive Voice Response (IVR) platforms will have a graphical tool to develop and test the scripts – but those tools usually generate XML.
Speech Recognition Engine: although there has been huge consolidation in this area, you still want to be free to pick vendors with skills in certain areas, so the ability to work with a variety of providers may be desirable, particularly if you need your application to run in a number of languages.
The importance of integration
Integration with the contact centre is UNBELIEVABLY IMPORTANT. If your customer has just invested time speaking to a robot and needs to transfer to a live agent to complete a transaction, then make sure you pass the information gathered on the transaction so far through to the agent.
A well-integrated Computer Telephony Integration (CTI) interface is best as it will be quicker and therefore provide the best customer experience, but if you can't do that then at least get the IVR to "whisper" an account number and transaction reference to the agent before completing the transfer.
Forcing a customer to repeat everything they just told the machine is effectively saying "we don't respect the value of your time"!
---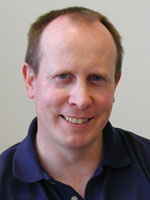 Answer 6 – Andrew Mennie, General Manager, EMEA, eGain (www.egain.com)
Historically, self service has not made a great name for itself.  Through complicated and time-consuming telephone interactions, we know all too well how to punch the 0 button or, better still, not punch any button to escape IVR hell.Multiple access methods
The best self-service implementations are ones that offer 'multiple access methods', including interaction methods such as FAQ, search, browse and guided Q&A.  In our experience one thing is clear: one size doesn't fit all. It's all dependent on the consumer's knowledge of self service, level of sophistication and their specific needs. Let customers decide what type of service method they want to use, provide options, and integrate these into a multi-channel customer experience that provides an easy-to-access safety net.
Intelligent escalation technology
Intelligent escalation technology ensures that customer queries can easily ascend to agent-assisted services without content and context having to be repeated. The attention span in the web 2.0 age is short, and in the event that customers 'switch horses mid-ride' by picking up the phone halfway through a webchat or shooting off an email expecting an immediate, relevant response to a query found deep within a web page, agents must be ready and waiting with the case relevant information.
Adaptive content management
As customers log queries and respond to self-service interactions, with adaptive content management, their input can be processed and interpreted to drive content improvement, relevance and access method refinement. This enables organisations to supply correct and accurate responses that will further help to resolve customer issues first time around and increase satisfaction levels. At the same time, gathering feedback in this way creates a better understanding of an individual's needs, providing more opportunity to cross and up sell products.
---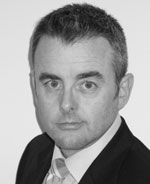 Answer 7 – Guy Shackleton, International Marketing Manager, Intervoice/Convergys (www.intervoice.com / www.convergys.com)Speech recognitionSpeech recognition is not a technology – it's a strategyWhen your customers pick up the phone they simply want their interaction to be dealt with as quickly, effectively and satisfactorily as possible. The recognition of natural speech can dramatically increase the acceptance of your self-service applications, as they allow a more intuitive interaction with the caller. Using your voice to navigate within the IVR system is almost as easy as talking to a live agent.
A successful speech solution will include high-quality, automated speech components ranging from efficient data access to the correct voice user interface (VUI) design. The voice platform, speech engine, VUI, and applications must be glued together by knowledgeable professionals to ensure a great customer experience. As a result, the superior speech-enabled self service will become more human, more interactive and more engaging with your client.
Voice authentication (speech biometrics)
The security of personal data has become – in many respects – a highly sensitive issue within the last years. Especially with the rise of the Internet, identity fraud rates are increasing rapidly. Call centres now have to deal with the fact that personal data they are privy to is valuable and a commodity that attracts criminal interest. The more secure the transaction needs to be, the more factors it needs to employ to ensure security. A well-balanced strategy should consist of: 1. a caller ID, 2. a PIN and/or the mother's maiden name, 3. a voice authentication.
A voiceprint is even more unique than a fingerprint. It is always available and no additional hardware is required by the customer apart from any kind of telephone. As we all know, effective and efficient customer self service is all about giving the customer a choice.
Multi-channel capabilities – telephone, fax, email, SMS, MMS and more
According to IDG, the development of true multi-channel communications is a competitive imperative, and the IP telephony value proposition for contact centres is just as fundamental. Self-service applications must have multi-channel capabilities, responding to customer enquires via multiple channels such as SMS, email and more.
When searching for multi-channel solutions, call centres must look for a platform that is able to integrate new technology seamlessly. An IP-based unified communication platform provides a wide range of applications and allows contact centres to easily integrate multi-channel capabilities. The growing demand for multi-channel customer care is a reason why IP in contact centres is on the rise and the days of traditional proprietary, telephony-based and old CTI architectures are soon be over.