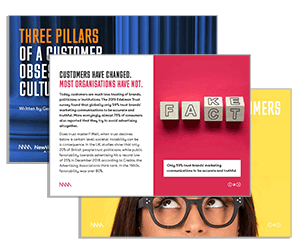 In an age of declining trust in marketing and advertising, it is current customers who are increasingly the voice of your brand.
Keep them happy and they are your ultimate marketers. Make them mad and they tell lots of potential customers about you.
This white paper looks at how the customer is no longer the king but now the dictator.
White Paper sponsored by : Vonage (formerly NewVoiceMedia)
---