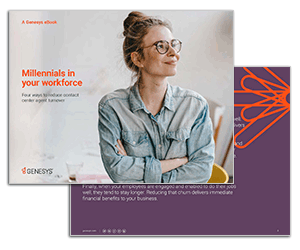 Millennial workers stay with an organisation just over a year on average.
This white paper looks at the reasons why and how you can offer better flexibility, increase long-term engagement and satisfaction to ultimately reduce turnover.
White Paper written by: Genesys
Click here to download your copy of the White Paper.
Published On: 26th Feb 2019 - Last modified: 10th Apr 2019
Read more about - White Papers, Genesys
---