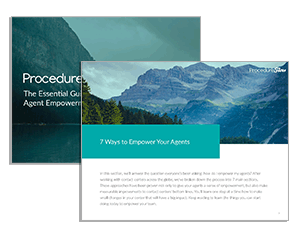 This ebook will act as your guide to becoming a contact centre that thrives on agent empowerment.
By implementing the 7 changes outlined in this ebook, you'll see improvements across your whole cycle of data.
Contact centres who focus on agent empowerment not only see improved agent confidence and performance, they also create a better overall customer experience.
White Paper written by: ProcedureFlow
Click here to download your copy of the White Paper
---