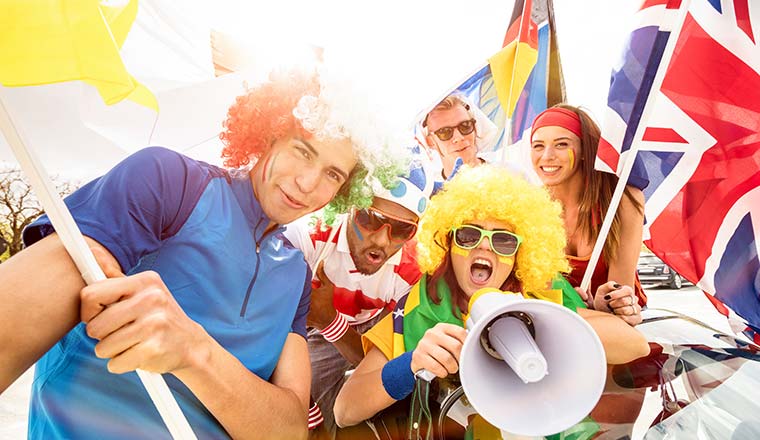 The summer sees the most prestigious Association Football tournament in the world take place – the 21st FIFA World Cup in Russia.
Maybe this will be of little interest to you, but one thing is for certain – it will have an impact on your business.
Firstly, customers behave differently during such events. Previously rock-solid and predictable call-arrival patterns suddenly change as customers decide to get business out of the way so they can get on with watching the evening's match.
Outbound dialling plans change around big sporting events, pushing calls through before, after and during breaks in the game.
Secondly, your agents will behave slightly differently through their desire to keep up with events – there may be more short-notice leave requests, more shift swaps away from late shifts as people try to find a way to follow the action.
With a change in both your demand and supply, it doesn't hurt to have a plan in place.
Four Tips to Prepare Your Contact Centre
While the world huddles around their screens to witness great examples of sporting excellence, here are four suggestions to help you to keep on top of all the changes and help you to enjoy the sporting fun for yourself.
1. Identify Quiet Times
Preparation is the key to managing performance over the coming months. No matter how busy your centre or your industry is, you will have quieter-than-average days.
If you are able to proactively identify these times or days in advance, you have a great opportunity to give staff some time off to catch up on the sport.
2. Identify Changed Demand
There will be quiet times; conversely, there'll also be times when you are unusually busy. Be prepared to move long-established off-phone activities to different times of the day to avoid the sport-related 'peak' of demand.
Intraday automation tools can give you a proactive view of the 'hotspots' and a simple and quick way of rescheduling them.
3. Zoom in on the 'Trade-Offs' and 'Time-Off' Options
Intraday automation can proactively recommend redeployment opportunities throughout the day and identify options for all agents – for those who want to finish early and for those who are willing to plug the gaps – without damaging or endangering the customer experience.
4. Communicate From the Get-Go
By letting everyone know early on that you will be looking for chances for agents to take leave, the agents will be prepared to take those chances when they arise.
Using an intraday automation app, agents will have access to their up-to-date schedule at all times and have the power to swap or amend their shifts in line with their interests.
This blog post has been re-published by kind permission of QStory– View the original post
To find out more about QStory, visit: qstory.co.uk
---