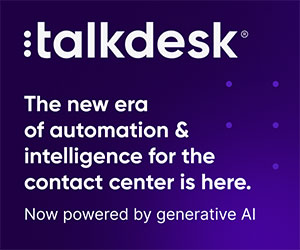 Call centres use metrics and KPIs to measure the effectiveness of their operations and the productivity of the workforce to improve and grow.
One of these key call centre metrics is the average speed of answer (ASA), as it's directly tied to customer satisfaction and call abandonment rates. Understanding average speed of answer and how to improve it, enables you to maximize customer contact opportunities and enhance the customer journey.
What is the Average Speed of Answer (ASA)?
The average speed of answer is a call centre metric used to measure the average amount of time it takes for an agent to answer inbound calls. While this includes the time that the phone rings, it does not count the time customers spend in the queue or speaking to an interactive voice response (IVR) system.
Call centre ASA is one of the most popular call centre metrics to track because when customers experience long wait times, they will likely hang up the call and may never call back. This is a missed opportunity to connect with your customer, promote your brand, and potentially upsell.
Why is the Average Speed of Answer Important?
The ASA is one KPI in particular where it's beneficial to benchmark against yourself because defining a good caller waiting time depends on several factors.
For example, high wait times are unacceptable for businesses that deliver on-demand services, such as food delivery. However, waiting times can increase for callers with less urgent issues, such as claiming a prize.
Despite this, customer-focused organizations should always be looking for areas to improve. If your ASA is higher than average, finding ways to reduce it is vital.
You can boost your customer satisfaction rate and promote greater call centre productivity by incorporating a few simple fixes into your system.
For example, customer-centric call centre software features such as skills-based routing and queue callback can help improve the average speed of answer by matching the right agent with the right problem.
After determining your average speed of answer during a specific timeframe, talk to your team about what this means for your call centre. Here are a few things to look at:
High Average Time in Queue Could Indicate:
Suboptimal staffing levels during peak business periods.
High agent absenteeism or poor schedule adherence.
Inadequate staff training.
Too much time doing after-call work.
Insufficient call forecasting.
Low Average Time in Queue Could Indicate:
Predictable call duration.
Correct staffing patterns.
High level of schedule adherence.
Well-configured workforce settings.
Excellent routing strategy.
Accurate call forecasting.
How to Improve the Average Speed of Answer?
A low ASA is critical to customer satisfaction in the call centre industry. When you're struggling with meeting your benchmarks, there are a few things you can do to speed things up.
Provide additional training for call centre agents.
Readjust your agents' after-call workload.
Invest in call centre software that can efficiently direct and manage call volumes.
Get more precise with call volume forecasting.
Motivate your agents by providing them with a live dashboard that displays metrics like average speed of answer in real time.
These techniques not only reduce your average speed of answer but also increase the overall productivity of your call centre.
How Do You Calculate the Average Speed of Answer?
Each customer service representative will have an individual ASA. To calculate it, divide the total waiting time of the answered calls by the total number of calls taken.
This average speed of answer formula can help you pinpoint which agents need additional training and let you know when you need to step in and provide further assistance.
Takeaways
If your average speed of answer is too long, there are steps you can take in configuring your call centre software to optimize performance with your given staff levels.
For example, you can use call centre software to automate small tasks and streamline the call directory system to improve productivity and help your agents avoid poor customer satisfaction rates due to wait times.
Ensure that all calls are answered promptly and with care because that's what it takes to reduce call abandonment and improve customer satisfaction.
This blog post has been re-published by kind permission of Talkdesk – View the
Original Article
For more information about Talkdesk - visit the
Talkdesk Website