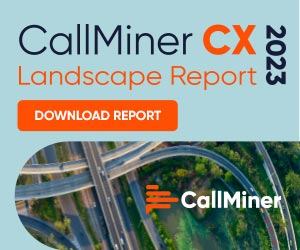 Our panel of experts explore they ways in which you may be misusing multichannel in the call centre.
1.Don't recruit agents purely on their phone manner
Multichannel contact centres would do well to hire candidates based on their technical aptitude and familiarity with technical media.
Gone are the days when an agent simply made phone calls all day and read from a written script or were force-fed calls. Agents in a multichannel contact centre need to be sharp and dynamic and this must be reflected in the person hired for the job.
With an extensive suite of tools at an agent's disposal, it can be an expensive thing to provide the appropriate training. So, it is important that the right candidate is selected in the first place and that churn rate is kept as low as possible.
2. Don't ignore channel integration tools
A fully integrated suite of tools that allows agents to manage the various channels with ease eliminates the cumbersome task of logging into different platforms.
A homogeneous approach with a single vendor will certainly reduce such problems, but it can also reduce choice and flexibility. However, choosing vendors with mutually supported integration for each other's platforms built on standards-based technology can offer the best all-round solution.
This allows the agent to get on with the task in hand seamlessly and without a myriad of desktop applications causing clutter and confusion.
With thanks to Valur Svansson at IP Integration
3. Don't use the wrong channel to respond to your customer contact
Even if your customer has emailed/texted you, quite often the most effective response is to pick up the phone to talk to them. This is often the correct response due to contact resolution rates, which are higher when using the phone, particularly when dealing with a complaint or complex issue.
However, there are times when a text or email might be the best response, so make sure that you have considered it carefully first!
A customer may like to receive a text message to confirm a completed activity, for example, or to establish a delivery time, or be notified early of a debt – or to announce a special offer that might be particularly suitable for them.
4. Don't neglect your outbound operation
Even in call centres that regard themselves as primarily inbound, our research has shown that 40% of all contacts are actually outbound, such as when returning calls and responding to emails.
So, is your operation equipped to handle these contacts?
Today's precision dialling technology means that requests for contact such as emails, tweets and chats can be fed into the dialler to deliver a fast, personal response to customers. You can therefore blend your multichannel system with your outbound dialling campaigns and maximise your agent resources.
With thanks at Ken Reid at Rostrvm Solutions
5. Don't frustrate your customers with endless security requests
Multichannel customer journeys break down if they don't pass the usability test, and for many of us the breaking point is often security and password.
This was reiterated in the latest NIST study, which suggested that, for a growing number of people, online is just too much trouble.
It doesn't need to be this way, particularly with voice and fingerprint biometrics now helping to achieve the previously incompatible goals of enhancing security while simultaneously delivering reductions in customer effort.
6. Don't forget to map your customer journeys
Successful multichannel usage provides customers with the right choices for their specific context. So, before adding any new channels, it's critical to take the time to map customer journeys fully and ensure that all possible multichannel touchpoints are integrated.
Only then, by systematically surfacing and resolving those multichannel issues that are making life harder than necessary for customers, can organisations work to reduce customer frustration.
With thanks to Stuart Dorman at Sabio
7. Don't get lost between the channels
In order to deliver an optimum experience for your customers, you will need to make sure that you can see a 'picture' of all their interactions. To do this, you should to analyse all their interactions, across multiple channels, in one system.
If your analytics software doesn't cover all the methods and a customer chooses to communicate with you, the vital pieces of information will not be available when an advisor needs them.
A good solution is to use technology that converts calls into transcripts and 'ingests' the transcript into a database, which provides easy-to-access, detailed analysis. These technologies are able to treat any text-based 'channel' in the same way, whether it's a call transcript, webchat, SMS, email, forum, blog or survey.
8. Don't assume happiness at one point makes for a happy customer
It is important to assess satisfaction based on multiple interactions to provide a comprehensive view of the customer experience.
If you only measure customer satisfaction based on individual interactions, how do you know how happy a customer is with the entire experience you deliver? Was the customer happy before a bad experience? Has the satisfaction level changed after you made up for a bad experience?
It is important to understand the true 'voice of the customer' based on the entire experience.
With thanks to Maureen Szlemp at CallMiner
9. Don't overload customers with channel options
You might think that opening up the broadest possible range of channels for customer enquiries, at all times, delivers the greatest customer service for your customers.
However, if you present the customer with too many options, they are more likely to choose an inappropriate channel, for example using Twitter to apply for a mortgage, or end up switching and toggling between different channels. This will increase interaction time and 'load'.
10. Don't simply sit back and react to enquiries
Using the latest contact centre and analytics tools, in tandem with multichannel, you can retrieve relevant customer data, details of previous interactions and technical information that can help in fixing or solving a given problem.
These tools allow you to adopt a more proactive approach, providing key information to customers that heads off the need to interact before it arises.
Courier companies sending text-message updates to customers with the latest delivery information are a good example of how this can work in practice, saving the business time and money and raising customer satisfaction levels at the same time.
With thanks to Jeremy Payne at Enghouse Interactive
11. Don't prioritise service quality in some channels over others
Today's customers expect effective support and issue interaction through a variety of multimodal channels and touchpoints, such as through webchat, social media, and on the phone.
These customers will assume a consistently high-quality experience across all channels through which they may interact with a contact centre, whether that's on the phone, over email, live chat, or social media.
Ensuring that agents have access to a centralised 360-degree view of their customers, which includes their issue history and profile, is imperative to deliver on that promise. This requires consistency across all channels.
With thanks to Neil Titcomb at Genesys
12. Don't isolate your channels
It is critical that you seamlessly link your channels of communication, so your agents are always on the same page. That way, when a customer asks a question in an email, the agents staffing your chat client or phones will be just as prepared to answer it when they follow up.
One way to keep customer interactions streamlined is to use a single, centralised platform to track and assign incoming queries. This minimises the chance you'll lose or misdirect a customer communication and keeps the entire service process moving faster.
13. Don't ignore the strengths of certain employees
One of the most overlooked advantages of an omnichannel customer service system is that it gives service employees the flexibility to interact with customers in multiple ways. In fact, this approach can turn employees into customer service superstars by using the communication channel that caters to their specific strengths.
Allowing advisors to rotate between channels also creates a more stimulating work environment. This allows advisors to enjoy the same benefit as customers: the ability to communicate the way they want to.
Creating a flexible environment where customer service reps can choose from multiple roles rather than only specific assigned ones also helps them perform better and engage more actively with customers.
With thanks to Tim Pickard at NewVoiceMedia
What other ideas do you think will improve multichannel usage in the call centre? Put your thoughts in an email to Call Centre Helper.