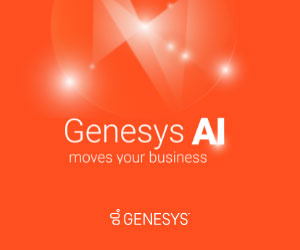 Here are some fun ideas you can try that we picked up at OVO Energy's contact centre in Bristol.
1. Ask your Quality Team to take customer calls once a month
A good way to make sure the Quality Team are delivering up-to-date and relevant coaching advice is to ask them to take customer calls once a month.
By regularly talking to customers themselves, they will have first-hand and up-to-date experience on how to deliver exceptional customer service.
2. Condense important messages into one weekly email each Monday
Instead of sending multiple emails to everyone every week about upcoming events and changes, condense them all into one weekly update which can be sent out on a Monday morning.
Any amendments or additions can be sent out if necessary, but there should be an overall reduction in the number of emails sent and an improvement in employee engagement.
OVO Energy Fact File
Contact volume
Inbound enquiries from 686,744 customers
Size
405 seats
Technology:

Interactive Intelligence (CIC)
Salesforce
Rant & Rave
Gentrack
MECOMS
3. Host regular "Q&A sessions" and "Feedback Focus Groups"
At OVO Energy, leaders of the Customer Service department and guest speakers from other areas in the business come together for a monthly Q&A session.
Senior managers and heads of departments also host "Feedback Focus Groups" each week, raising the open question of "what is going on?"
Both of these initiatives give agents regular opportunities to discuss any issues impacting their day-to-day work.
The output is then shared with the wider business.
4. Reward agents with points they can cash in for different prizes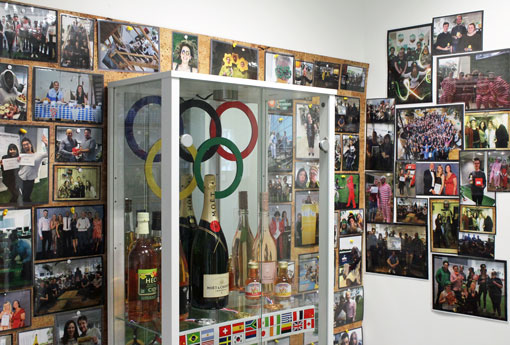 Instead of handing out the same box of chocolates every week, reward agents with points that can be cashed in for prizes – similar to giving out tickets in a games arcade.
You can then set up a system where different amounts of points equate to different prizes, so an agent can cash in early for a bottle of wine or save up their points for a pair of tickets to Legoland.
5. Bring the excitement of winning an award into the contact centre
Winning an award is a fantastic achievement, but in a typical situation only a handful of employees will get to experience the buzz of the award ceremony.
Bring the excitement of an award win back to the contact centre with a day of celebration the very next day.
One way to bring this buzz into the contact centre is to stick raffle tickets under everyone's desks and draw prizes across the day. Prizes could include an early finish, extra break, etc. You could also bring in ice cream or sweets for everyone.
6. Give agents a dedicated place for chit-chat – away from company email
Inboxes can quickly become clogged with emails about shift swaps and upcoming social events, making it harder for important messages to be seen.
Instead of banning agents from talking to one another about "fun things" at work, give them a dedicated space for their non-urgent chit-chat. For example, a social media group.
OVO Energy have dubbed their Google Community "The Kitchen Sink". This space can be used for discussions about shift swaps and softer news, as well as fun chatter amongst the team, and the sharing of memes and cartoons.
This helps everyone to see the important updates they need in their company inbox (which could be crucial to the success of their next call), without missing out on office banter.
7. Have the same service level for Sales and Customer Service
Be fair to your new and existing customers by making sure you have the same service level agreements (SLAs) and targets set on both your sales and service lines.
This will help to keep all of your customers happy in the long run.
8. Set up a "Feedback of the Week" competition
Sharing customer feedback with the team is a great way to show agents the impact of their hard work.
Having a "Feedback of the Week" competition is a fun, regular way to encourage agents to do their very best – and thank them for a job well done.
9. Give agents time in the "Think Tank" to discuss their ideas
Reward agents who put good ideas into your suggestions box with a 15-minute meeting with a senior member of the team. This can be called a "Think Tank" session.
This can create an opportunity to discuss the idea in more detail before a decision is made to take it forward. This level of engagement should help agents to feel listened to and respected, and more likely to put forward their next idea.
You can also give recognition in your weekly newsletter to those people who've put forward great ideas, highlighting the positives of the initiatives and the opportunity to the wider workforce. This could be in the form of an infographic.
10. Double up the canteen as a bar for monthly socials
Once a month, double up your on-site canteen as a bar for an evening social event.
A different team can take charge of the event each month, choosing a fancy dress theme and the style of music that will be played.
11. Talk to contact centre managers outside of your business
It is easy to fall into the habit of "doing things the way they have always been done", especially if there is never anything to compare yourselves to.
Visiting other contact centres and being externally focused can help broaden your horizons and build a network of support you can call on when you need advice from someone who has "been there, done that".
The Call Centre Management Association (CCMA) runs a series of site visits throughout the year, giving contact centre managers the opportunity to learn best-practice ideas from their industry peers.
12. An on-site gym makes it easier for your workforce to stay fit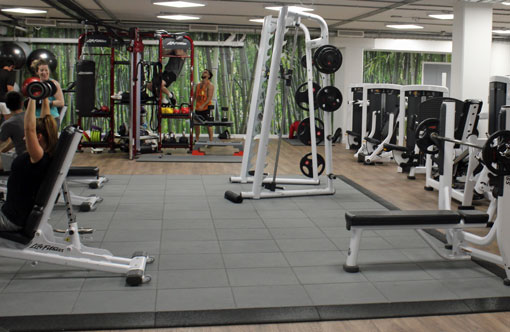 An on-site gym makes it easier for frontline staff to exercise and de-stress during the working day. You can either hire an external company to run it for you or invest in some gym equipment.
You should also consider practical adjustments to make it easier for agents to fit exercise into their lunch hour.
For example, running 45-minute-long classes that give agents enough time to change before heading back to the phones, and offering a free towel service.
13. Everyone has to spend time talking to customers to qualify for their bonus
One way to keep everyone outside of the contact centre engaged in doing what is best for the customer is to make it compulsory for them to spend 2 half-days per year talking to customers on the phone.
They should also be asked "What are you going to do differently based on what you heard?" following each session.
This process can be simplified by sitting alongside a buddy who operates the computer system, but it is important that they are the one engaged in the conversation.
Tying everyone's annual bonus to the competition of this exercise can help to reinforce the importance of this exercise.
14. Invite family members to your summer parties too
Get to know more about your agents and their personal lives, and help everyone to bond more with their peers, by inviting your frontline's family members to your summer parties.
Additional Information
Length of induction – OVO Energy have a 6-week induction period. This is comprised of 3 weeks of classroom training, followed by 3 weeks in a live training bay environment with floor walkers.
Team Leader: Agent ratio – OVO Energy have a Team Leader: Agent ratio of 1:10.
Agent targets – Targets include: Contacts per Day, customer-based feedback, Sales Conversion and Right First Time.
Employment perks – 4% of salary (on top) to spend on a variety of extras including pension top-up, IT equipment and additional holiday; subsidised restaurant on site; on site gym; free breakfast and fruit.
With thanks to OVO Energy