Here are 5 things every contact centre manager should be doing to stop their agents from leaving.
1. Open communication prevents misunderstandings
It is essential that both your managers and agents are aware of the organisation's policies so everyone knows where they stand. If employees have concerns, the management should provide themselves as an available outlet who will listen to the employee and help where possible.
Leaving a negative situation unresolved leaves employees unhappy, with potential grievances just around the corner.
Straightforward communication is an invaluable approach to preventing and avoiding misunderstandings, as well as ensuring that employees are happy with the way they are managed from the start.
2. Encourage agents to share their opinions
Providing the opportunity for employees to have their say can bring forth new and innovative ideas that could improve current operations within your business.
This is an opportunity that should not be overlooked, as, after all, your employees are directly involved with the daily activities of your business and they may have sensible suggestions or recommendations, which make their labour more efficient.
If employees make good suggestions, you should consider them, revise current practices if needed and then implement them. Recognising employees' efforts and their engagement with the business will make them feel valued and will encourage their sense of loyalty.
If your employees are not confident in coming forward, you should encourage your agents to share their opinions via an anonymous suggestions box or implementing an agent satisfaction survey.
3. Focus on making the workplace fun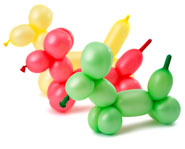 A fun working environment promotes ideas and inspiration, which can help to increase agent productivity. If engagement is high, then employees are more likely to take positive action to improve the organisation's reputation and success.
A constructive recommendation is to set incentives, giving agents small tokens of appreciation when they have met their targets. This does not have to be costly for the business. For example, you could offer a one-time early finish to those who have achieved the aim and exceeded their performance.
You should ensure everyone can participate, and you can even offer other similar incentives for agents in other departments. Other ideas include organising fancy dress days, charity events or sweet treats.
4. Treat your agents as individuals
You should have a flexible approach when managing your agents and keep in mind that not all employees have identical needs. Sometimes one employee may prefer working a certain shift, while another might prefer a different working pattern, and they may make a flexible working request for one of a variety of reasons.
You have a duty to consider the employee's request if possible and should think seriously about whether you can make it work. This will demonstrate your understanding and your efforts to accommodate employees' needs.
If an employee expresses their desire or need for training, then see whether something can be arranged. If you are not receiving any training requests, then you could periodically ask or survey your agents to see if they have any suggestions to put forward.
All new starters should also receive induction training, as it shows that their talent is recognised and their potential supported.
5. Create opportunities for team bonding
Try providing agents with opportunities to socialise through events outside of work.
Building closer ties with fellow employees and managers will make the working experience more pleasant and productive, benefiting both the company and the agents.
This can also help work towards wholly eliminating workplace bullying and achieving a positive workplace culture and employee happiness.
With thanks to Alan Price at Peninsula Business Services