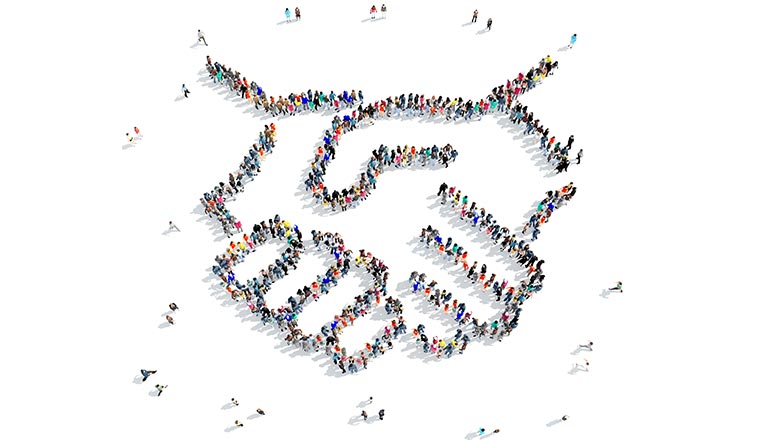 8×8 has expanded its agreement with Ingram Micro Cloud to deliver 8×8's one unified platform for cloud communications.
This agreement includes collaboration and contact centre solutions to channel partners in the UK and Ireland.
Ingram Micro Cloud, a global division of Ingram Micro, began offering 8×8 to its partners in North America and Canada earlier this year, supporting small, mid-market and enterprise companies.
It is now adding 8×8 Virtual Office and 8×8 Virtual Contact Centre to its cloud, unified communications and collaboration portfolio for channel partners to offer to end customers.
According to market research firm IDC, the hosted/cloud portion of the worldwide unified communications and collaboration (UCC) market is expected to grow to $32.5 billion in 2021.
"Midmarket and enterprise companies are embracing UCC as a way of bolstering productivity and delivering a connected customer experience," said Apay Obang-Oyway, Director Cloud & Software UK&I Ingram Micro.
"UCC is a fast-growing market segment for Ingram Micro Cloud. The business benefits of UCC are undeniable and 8×8's portfolio of truly unified enterprise communications, collaboration and contact centre solutions are well suited for the needs of our channel partners and the end customers they serve."
8×8, the only cloud vendor to own and develop its own technology, strengthens the UCC category within the leading cloud services of the Ingram Micro portfolio.
8×8's cloud solutions for the small, mid-market and enterprise segments expand Ingram Micro's portfolio and help it meet the needs of globally distributed organisations requiring integrated, enterprise-grade business communications and collaboration solutions.
As part of the agreement with Ingram Micro, 8×8 joins Ingram Micro's portfolio of cloud vendors, offering channel partners solutions by market segment or vertical, such as legal, finance, retail and healthcare.
"Ingram Micro is known in the industry for its commitment to providing solutions, services and support offerings that exceed channel partners expectations," says Charles Aylwin, Director of Channel at 8×8.
"Our cloud communications and contact centre solutions will give partners easy access to a fast-growing market and help them accelerate revenue growth with minimal risk."
To find out more about 8×8, visit: www.8×8.com
Published On: 6th Nov 2017 - Last modified: 5th Mar 2020
Read more about - Archived Content, 8x8
---