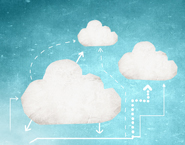 Tripudio has completed a deal to use Zipwire by Aspect Software to serve its customers in the UK and Europe.
The reseller is the latest to join Aspect's cloud partner programme in Europe, which is designed to increase the speed at which providers operating within the contact centre space can move to cloud. This addition to Tripudio Telecom's portfolio enables them to offer its retail, travel, transport and technology clients the customer engagement capabilities that they are demanding, on a pay-as-you-use basis.
As part of the deal, Aspect will provide the knowledge and training that Tripudio Telecom's team needs to deliver the product in a range of configurations. These will span from base-level voice Automatic Call Distribution (ACD) through to a fully integrated omnichannel experience.
Tripudio will initially focus on rolling out Zipwire to its customers, with the potential to then add mobile self-service. This will be followed by workforce optimisation (WFO) and back-office optimisation (BOO) as customers build their cloud-based contact centres out.
"Zipwire not only significantly enhances the capability of our existing core telephony platform for contact centres, but also complements our flexible approach to solution definition, which is essential for us when choosing a vendor partner," said Jonathan Collard, Commercial Director at Tripudio Telecom.
---
Recommended Articles