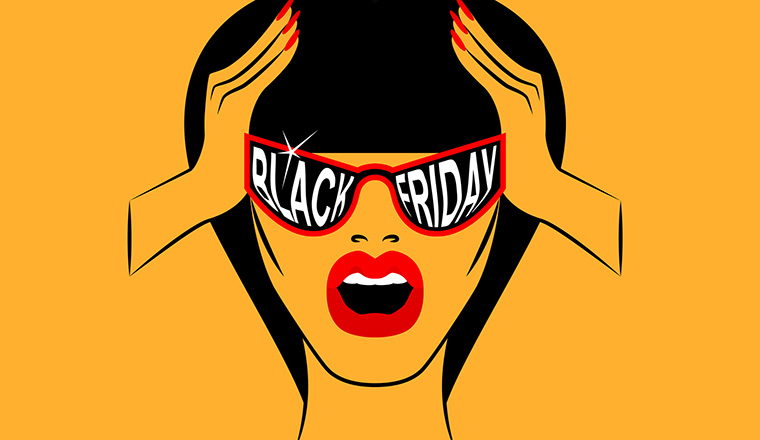 Black Friday is notorious for customer service, but here Darrell Huntley, Head of Customer Service at Flubit.com, shares his checklist to guide your team through the madness…
It's always a good idea to get your teams mentally prepared for Black Friday before it happens. Discussing and planning staffing schedules is an obvious way to get it into the discourse, but be creative with it too. What's your marketing strategy for Black Friday? Share it with the team. Do you have targets for the period? Again, talk about it. Do you have Black Friday veterans in the team? Ask them to share their experiences and wisdom. The last thing you want on Black Friday is that contact spike to be a surprise. If it is, have hyper-ventilation paper bags handy.
As a manager, you need to factor yourself in to the support structure for Black Friday. Black Friday really is an all-hands-to-the-pump day. Yes, you can potentially factor in temp staff as part of a Christmas adjustment, but this is a great opportunity to get stuck in helping out with customer support. It's more likely than not you have progressed up from a support-providing position yourself. Tap in to those memories and get yourself back into the fold.
Talk to your fellow managers and the top brass about this initiative too. The more senior management get involved, the more successful this will be. Not only are you going to be literally helping manage incoming volume (and maybe saving on extra staff) but, by all of you getting involved and contributing towards the success and banter, your team morale will undoubtedly improve. Management can so often be marginalised by agents as "out of touch" with the stresses of providing support. So if you all get involved now you'll have a better idea and maybe it might make some previously tricky one-2-ones a little easier.
If you are reading this, then you are probably a customer service manager and are operationally minded, so if the previous two paragraphs have struck a chord, you will have already worked out in your head the logistics of getting a seat at the 'Crazy Table' for Black Friday. Below is just a checklist of things to consider, just in case…
Speak to your team leader(s) to let them know what your intentions are. Get them on board.
Find out if you need any new logins for systems the agents are using.
Do you know how to take a call? Or make one? "9 to dial out. right?"
Is there any training you can get from a team leader, or are there induction sessions coming up for newbies?
Do you know where you want to sit? Worth making the most of this.
If you are a perfect head-down target-smashing agent on this day, you have probably missed the point.
Don't fear making mistakes. To err is human. The way you react to situations like this will be observed. This is an opportunity to help shape the culture of your department.
Make sure if reporting stats are given to your team you are on them.
Remember to bring personality to this, it will help. Even gamify it, if this is appropriate for your business – "Mince pie to the next person who can say 'parsley' on a call." Introducing levity does not mean you have abandoned professionalism. Black Friday is tough. You might be able to help make it suck less. So, Captain, gather your admirals and commanders, get on the ship's deck with the crew, and when the weather whips up, grab hold of something and see it through. On the other side you will find more than just sunshine.
With thanks to Darrell Huntley, Head of Customer Service at Flubit.com.  Darrell joined Flubit in 2015 and built a platform integrating seamless customer support for seven channels. His approach is to ensure customers' expectations are well managed and that his teams are energised and empowered to help in the very best and quickest ways available. 
Flubit.com is the UK's biggest independent online marketplace for products, helping customers secure the best price on over 54 million products. For more information, visit www.flubit.com
Published On: 24th Nov 2016 - Last modified: 22nd Mar 2017
Read more about - Archived Content
---
---