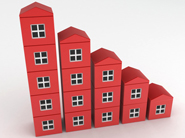 Genesis has reduced its average time to answer from 100 seconds to 80 seconds with help from Bright.
Genesis owns or manages around 36,000 homes across London and the east of England. Its stock portfolio includes a range of properties, from temporary housing to rented homes, homes for sale, and supported housing.
The challenge
A clear strategic goal for the housing association was to improve the level of residents' satisfaction. However, when a new customer insight team was assembled, they established that some basic metrics of operational performance were lacking.
The team also had a limited view of how residents viewed the association, or how levels of customer satisfaction compared to other organisations. A customer strategy was needed to make sure residents were receiving improving levels of service.
The solution
The customer insight team engaged with Bright to provide an overarching view of the entire customer service operation.
This consisted of Bright Index to identify which internal measures would have the biggest impact on customer satisfaction, Bright Navigator to monitor customer opinion of how services were delivered and provide actionable insight, and Bright Employee Engagement to ensure front-line teams felt confident in the strategy to improve residents' satisfaction.
The results
Customer satisfaction with how specific services had been provided increased by up to 10%
Performance improved in more than 80% of customer service measures
The average time to answer a call decreased from 100 seconds to 80 seconds
A 10% increase in efficiency in calls per agent per day
Gaps in training and coaching were identified
Team members and senior managers alike could more easily discuss customer service performance
The direction of the customer service strategy was redefined
"Prior to the introduction of Bright Navigator, we simply had a monthly market research survey, which was a blurred mix of overall and post-interaction satisfaction. The results tended to sit on a shelf and we did very little with them," said John Pender, Head of Customer Experience at Genesis. "By comparison, the reports we get from Bright are very visible and we use them every day. This is because the results contain insights for individuals that we can act upon straight away. The overall satisfaction scores also make the reports appealing at a senior level, and this company-wide intelligence can be cascaded down to front-line teams so they feel engaged in where the organisation is headed."
"One of the biggest benefits for me is that it is easy for staff members to see the impact they are having on overall customer service," said Daniel Blake, Head of Contact Centre at Genesis. "We are using that in our training and coaching – impressing on individuals how their performance affects what customers think of Genesis as a whole."
For more information about Bright, visit their website.
---