Customer service apologies aren't as simple as saying sorry. Apologies need to be personalized so that they avoid sounding rehearsed.
In addition to that, your actions after saying sorry will influence whether or not the customer believes that your apology was authentic.
So it's important that an advisor follows this six-stage process and feels confident in what to say in each:
Listen carefully and respectfully ask probing questions to fully understand what you are apologizing for.
Personalize and say sorry, referring back to the customer's account and adding empathy.
Provide reassurance and a sense of immediacy to assure the customer that they are in good hands and to highlight that you really meant your apology.
Make a commitment and take ownership of the customer's issue to relieve them of "the weight" of their problem.
Share the customer's problem and work together to find a solution.
Summarize the call after repeating your apology and say what happens next to ensure that everyone is on the same page.
For a quick run-through of some customer service apology phrases you can give to your team we have put together a free downloadable list of customer service apology statements for you.
Printable Cheat Sheet – Customer Service Apology Statements
Do you want to download this to share with your team?
Get your free download of the Customer Service Apology Statements Cheat Sheet now: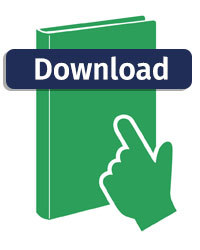 This cheat sheet is available in a downloadable Microsoft Word format so that you can customize it for use in your contact centre.
For more great advice on making effective and meaningful customer service apologies, read these articles next: