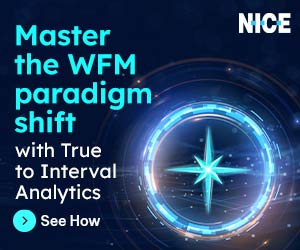 Still more webinars to come in our 2023 webinar series. Here are more titles you can look forward to.
Come along to this webinar to hear top training tips from the experts, as well as how the latest tech can help ensure that your agents are treating vulnerable customers fairly, every time.
Thursday 25th May 2023 at 2pm (UK time)
☆☆☆☆☆
Come along to this webinar to learn more about how to break the chains of traditional Workforce Management (WFM) practices – with tips and tricks to optimise your forecasting, scheduling, and intraday management.
Thursday 22nd June 2023 at 2pm (UK time)
★★★★★
Want to Find Out More?
These are interactive webinars, so you will also have the opportunity to share tips and ask questions to the panel and other attendees. We also run an interactive chat room during the webinars.
For full details on the agenda, panellists, and sponsors, click here to visit our webinar page.
Catch up on Previous Sessions
Missed one of our previous sessions?
Not to worry you can catch up on all the previous sessions here www.callcentrehelper.com/articles/recorded-webinars