Customer journey mapping exercises can be a waste of everyone's time if they aren't done properly.
In this article, Nate Brown explains where you might be going wrong with your customer journey mapping and how voice of the customer data can help to improve it.
Making Your Customer Journey Exercises Worthwhile
If you want to find out more, watch this video, where Nate Brown, Co-Founder of CX Accelerator, shares his top tips and advice on how to improve your customer journey mapping.
All help to ensure that your customer journey mapping exercises are a good use of everyone's time and make a positive difference to CX.
You can view the full video transcript in our video article: Making Customer Journey Mapping Come Alive
What's Going Wrong With Customer Journey Mapping?
Many customer journey maps are just a map to a dead end. They're just going nowhere, and it becomes an exercise in futility that winds up in a bin somewhere – in your inbox or a physical bin in your office.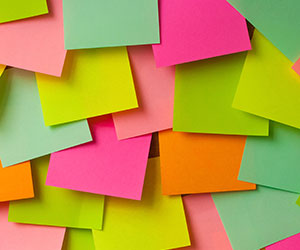 When you're forcing teams to put themselves in the shoes of the customer, if you're all just assuming this is how our customer feels here and putting yet another sticky note on the wall, then you need to think seriously about what happens when you all walk out of that room.
Most likely, there's just residue on the walls from your sticky notes… and that's it!
You probably didn't educate, or make that map come alive in anyway.
You haven't been left with a new customer journey map that you could take to any employee in the business and say "here's how you impact the lives of our customers", "here's how YOU can make their lives better and easier by improving this part of their experience right here", and "by the way, here's the friction in this part of the experience".
If this sounds painfully familiar, customer journey mapping exercises are probably proving to be a waste of everyone's time, driving no real improvement or benefits for your customers.
How Can We Make These Journey Maps More Meaningful?
Stop Guessing How Your Customers Feel
You need to complete a journey map through the lens of the customer, so that you don't wind up just mapping your internal processes exactly as your teams already see them.
Think… What are the milestones in their journey? Whether that fits into one of your departments or not! And then it's asking these key questions:
"Are we able to listen here?"
"Do we know what our customers are experiencing here?"
"Can we put real customer data against this moment in time in their journey?"
It's critical that contact centre leaders take a proactive approach to spotting customers' pain points. For more information, read our article: 25 Ways to Proactively Spot Your Customers' Pain Points
Introduce New Listening Paths
Then you need to embrace your voice of the customer (VoC) engine – whether that's with structured or unstructured data.
You need to introduce new listening paths and introduce what your customers are saying, so that you can add real insight here. Otherwise, you're literally just doing a hypothesis map and slapping sticky notes up on a wall.
For some great information on the key differences between 'structured' and 'unstructured' VoC data, watch this video:
You can view the full video transcript in our video article: Getting Started With Using Unstructured VoC Data
Derive Real Insights From the Data
When you can see and hear what your customers are really feeling, you can make an accurate customer journey map.
This will empower your teams to better understand that if they do these things, alter their mentality, tweak their behaviour a little bit here, or use knowledge better here, they can create a more seamless interaction.
★★★★★
How Do I Make My People Care? (A Case Study)
When you put the above steps into action, what this mindset and approach does downstream to the customer journey is remarkable and goes a long way to driving customer loyalty.
But it's not just about creating a more accurate, insightful customer journey map, you've also got to make your people care about it to really help it come alive.
This then becomes a psychological exercise in your ability to make CX stick, as explored in the case study below:
"We had a product in a place that had a negative internal perception around it. It was "water cooler" talk and so I dove in and asked why people felt this way about this new product that we'd just created.
And guess what? I found out that people had never even logged into it, they had no idea, they were just taking rumours that they had heard from one employee a couple months ago and these rumours were being perpetuated.
So what did we do next? As it was an incident management system in discussion, we decided to make the customer journey come to life. We staged an incident in the breakout room, where the Kool-Aid Man burst through the wall and "hurt" my wrist when he knocked me over.
This resulted in an incident that had to be logged, and we asked our colleagues to log into the system and go through the process as a customer would. This really helped it come to life for them.
Not only that, but when they successfully logged this incident, that was their ticket to come into a free lunch that we were providing.
At that lunch, we showed the customer journey map showing what the customer is going through, what they're thinking about, the expectations that we set up stream, and the friction points.
We achieved so much in that moment to change the psychology that people had around that problem. Whereas before, they felt negative about it out of unfamiliarity, now they understand the customer and what they're trying to achieve and realize that this software can actually help them to do it."
★★★★★
Build a Strong CX Change Coalition
It doesn't stop there. You also need to feed your learnings into the wider business to drive customer-centric improvements across the organization. This is where rich VoC insight can make it clear how you can improve the journey, so that it becomes less of a friction point later.
You've really got to have more than just a CX team. You don't want to be just throwing voice of the customer information out there and hoping that somebody does something about it.
That's not enough! You've got to have a strong CX change coalition that involves different leaders that represent these different functions of the customer journey.
When the VoC engine does its job and these priorities are clarified, then those leaders can come back and collaborate and work together to reduce that friction, resolve that pain point and improve the process.

It really helps to work cross-departmentally too, because so much of this stuff doesn't fit neatly in the little silo box in terms of 'this team' or 'this department'.
Beyond this, when the senior executives are validating CX as a strategic priority in the business, because they fundamentally believe this is where loyalty comes from and where 'share of wallet' is generated, then that's where customer journey mapping comes into its element for driving real change.
Thanks to Nate Brown, Co-Founder of CX Accelerator, for this article.
For more great advice on customer journeys, read these articles next: