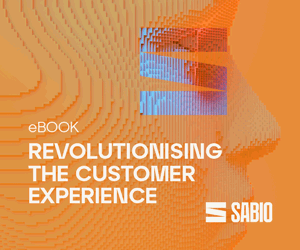 Extending productivity through added value processes
Today's contact centres increasingly handle multiple processes, ranging from inbound telephone orders and customer service enquiries to outbound telemarketing campaigns and warm-calling initiatives.
Given the complexity of many of these programmes, and the ongoing requirement to keep on top of current compliance and regulatory changes, it makes sense to provide contact centre managers and their agents with as much support as possible – particularly given the pressures they face on meeting first contact resolution targets.
We believe there are a number of ways that organisations can add value to their core communications and dialling activities, ranging from scripting packages and self-service solutions to intelligent IVRs and specialist functionality such as FSA regulatory and PCI compliance capabilities. In addition to addressing specific business requirements, the deployment of this new generation of added value applications can play an important role in accelerating the roll-out of campaigns and ensuring their ongoing quality.
The solutions that organisations should consider include:
Scripting solutions
The latest generation of scripting solutions allows organisations to regain control of their diallers, removing the requirement to engage expensive IT staff or vendor support when dialler scripts need to be adjusted or wording changed. In addition to key benefits such as shortened lead times and quicker campaign go-lives, effective scripting can ensure the collection of key information, and provide management with the ability to adjust scripts mid-campaign in order to help increase effectiveness. Ensuring that the scripting solution has pre-integration with the dialler enables organisations to benefit from all of the features available without additional costs.
Integration with intelligent IVR systems.
This means that organisations can come up with new ways to evolve their outbound processes to achieve more positive business outcomes. For example, a debt recovery organisation might work within the Ofcom guidelines to make earlier contact in the debt control cycle, perhaps contacting customers just one month after a missed payment rather than waiting for 90 days. Once this kind of flexibility is possible it provides an opportunity for more value-based decisions to be applied, leading to a better outcome for both organisations and their customers.
Ensuring FSA regulatory support
With more organisations offering financial products and services it's essential that agents deliver appropriate FSA statements and that contact centre operators can demonstrate compliance with FSA requirements. Rather than tasking agents alone with the compliance burden, it's now possible for calls to be switched to an FSA speech module that not only guarantees compliance, but can also deliver ongoing savings through cumulative call-time reductions.
Increasing payment card security
Businesses taking credit card payments now need to comply with the PCI payment card standard established by the card operators, and that means passing a complex audit that merchants often fail through the incorrect storage and location of prohibited credit card data such as account numbers, CVV2 and PIN data. This is proving a real challenge, especially for those organisations that have to record their calls for FSA compliance reasons and don't have any way of consistently halting recordings during the exchange of sensitive credit card data. Now, however, there's a new generation of 'hybrid agent' style applications that can effectively isolate the critical transactional element of a call by transferring customers to a secure, speech-enabled credit card payments line. This not only gives callers the security and reassurance of not having to share their card account details, but also shields agents from the need to handle sensitive customer data and exposure to fraud.
Collectively this new generation of applications and intelligent solutions can add real value for contact centre operators, providing them with an integrated approach to complex call management issues, while still unlocking new benefits in terms of overall call-time savings and guaranteed compliance.
Please also see our article on PCI DSS and Call Recording
Contributors
Mark Hamblin, Head of Customer Interaction Management Sabio