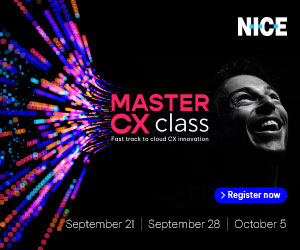 As the premier event in CX, Interactions 2023 offers exclusive access to informative best practices sessions, analyst insights, and expert training sessions, as well as world-class celebrity keynotes and phenomenal entertainment.
Attendees can check out all NICE solutions while visiting our Innovations Hall and learn how to help your company drive a higher ROI. To make the event more fun, take part in exciting gamification activities and take advantage of incredible opportunities to network with peers and CX leaders. You couldn't ask for anything more from CX and the City.
nteractions 2023 will feature Sarah Jessica Parker, an award-winning actor, producer and businesswoman who is recognized for her immense accomplishments both on and off the screen. NICE is excited to welcome Sarah Jessica Parker on the 25th anniversary of the premiere of her world-renowned TV series Sex And The City.
Attendees will also enjoy an exclusive, private concert from award-winning band, Train. It will be a night to remember, an unmatched experience you will only see at this year's Interactions.