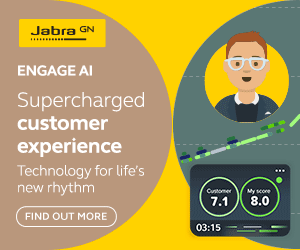 Here is some practical advice on how to personalise customer interactions in your contact centre.
Due to the sheer size and scale of modern contact centre operations, businesses have traditionally offered a 'one size fits all' approach when it comes to customer service.
However, today's consumer often demands a more personalised experience and some companies are now looking at how they can boost loyalty and future sales by tailoring the customer journey.
But how can we do this? Our recent webinar examined this challenging topic. Here are some of the top takeaways:
1. Anticipate the needs of the customer
Customers are beginning to expect companies to anticipate future needs. For example, online supermarkets such as Tesco.com remember which items you buy most frequently and stock up a 'favourites' basket, saving time on your next visit.
What's more, Amazon can now predict demand based on a number of factors including: previous orders, product searches, wish lists and shopping cart contents, returns, and even how long a user's cursor hovers over an item. They add all this up and predict what your next order might be and they can ship that product either directly to you or to a local hub so it is close by when you do order it.
All this sets an expectation that the world we are entering into is going to be able to anticipate our needs.
2. Route customers based on service history and requirements
The connection between customer queries and the information collected in the company CRM is becoming tighter and more sophisticated. Traditional CRM-based routing has involved simply choosing one or two parameters and routing that way (e.g. sending VIP customers to the most experienced agents).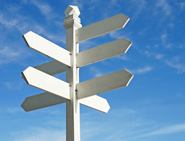 However, today's software allows you to automatically 'tag' a customer with any number of attributes and route directly to a specific agent trained to deal with that specific customer type. This allows you to get rid of IVR and offer a personalised experience right from the start of the customer journey.
We have a very good CRM system that routes the caller through to the first advisor they spoke to. It records the previous problem and issue, so they always deal with the same person.
– With thanks to Alex
3. Use personality types to build rapport
Advisors at the British Gas contact centre in Cardiff go through training in different personality types (based on the Myers-Briggs model):
Feeler: considerate, loyal and sincere, which can come across as indecisive and over-involved at times.
Entertainer: charismatic, optimistic and humorous, which can sometimes come across as self-centred and sarcastic.
Controller: Business-like, direct, and decisive, but could be seen as dictatorial and intimidating.
Thinker: logical, detailed and calm – seen by some as unimaginative and stubborn.
Advisors are challenged to identify themselves as one of these different types. This allows them to tune in to which customers would like to be engaged in which way – making the approach more appropriate. For example, if your customer is more of a feeler, you empathise with what matters to them from that perspective, and avoid being too process-orientated.
Good communicators tend to do this intuitively, but it is interesting to make this more explicit and spread that skill across a much broader base of people.
You can read more about the British Gas contact centre here
We train our supervisors on personality types, but unfortunately I don't think much of this information gets through to the front-line employees. It could be very useful to people on the phones, especially when talking to an escalated customer. The way people talk can give insight into their personality type and therefore how they prefer to interact.
– With thanks to Anna
4. Address customers in the appropriate manner
A key point of personalisation is using the appropriate salutation, e.g. should you use 'Mr', their first name, or even a shortened version of their name? This can be powerful if you get it right, but it can really turn the customer off if you get it wrong. Even if an agent asks the customer how they like to be addressed, this is often done using assumptions, e.g. is it all right for me to call you 'Katherine', when that person actually prefers to be called Katie.
Perhaps part of the account set-up process should include asking how they prefer to be addressed and saving the information to the account for future use? I find it annoying if I am constantly asked.
– With thanks to Anna
We used to use Mr and Mrs, as we deal with an older demographic. A few years ago we encouraged our agents to try to use first names and it went down a treat! Customers respond very well to it and it does help build rapport just by putting both on first name terms from the start. The only time we encourage them to be more formal is when dealing with a complaint.
– With thanks to Andrew
5. Be thoughtful and unexpected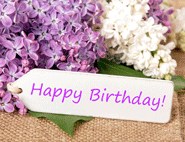 Your customers will always be pleased to see that you have gone the extra mile for them – and you don't have to perform a grand gesture to make an impact.
Sending a birthday card to clients is always a nice touch! This can be automated from a CRM system.
– With thanks to Amanda
At a previous company, we sent a handwritten thank-you note out to larger clients following delivery of an order.
– With thanks to Conor
6. Have a local mindset
A number of audience members highlighted businesses local to where they live as offering great customer service, e.g. the friendly waiter in a restaurant, the local corner shop, the pharmacist who remembers you. Where possible, try to replicate this local feel – encourage agents to speak to customers as though they are people they see every day and care about.
We've moved from a formal conversation to a more friendly conversation in both phone and online support – we backed this up through a change in our quality standards.
– With thanks to Mike
7. Pick up on subtle lifestyle cues
All of your customers are unique. Listen carefully and you will pick up on subtle clues about their lifestyle. This information can then be harnessed to personalise the phone call and build great rapport.
We encourage agents to respond to lifestyle signals they come across during the course of the interaction. For example, is the customer getting married? Are they going on holiday? Is there a child/dog in the background?
Use anything that could be a basis for building rapport. This lets the customer know that their call is unique and not just another number.
– With thanks to Leisa
8. Build relationships
Customers want to speak to a person, not a robot. Taking practical steps towards building a positive relationship with the customer will help to reassure them that their needs are being taken care of.
Do customers actually want their needs predicted? Perhaps the more mature approach is to build a relationship. We seem so intent on removing human interaction from the relationships we build with customers, but I think people are looking for a connection – they want to know they are being heard in an increasingly impersonal world.
– With thanks to Andrew and Alex
Use the customer's name and empathise with his/her issue, refer to prior history or other aspect of the customer's relationship, e.g. thank them for their length of loyalty.
– With thanks to Michael
9. Invest more time (and money) in agent recruitment and retention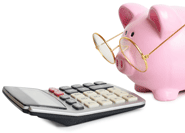 It costs time and money to recruit the best people – and even more to properly train them. Surely this money would be far better spent on retaining the great staff you already have?
People with personalisation skills and empathy are worth keeping!
– With thanks to Ricardo
10. Use the appropriate contact channel
It is easy to get swept up in the excitement of a new channel such as webchat, yet insisting on using it to resolve every query may be detrimental to the customer experience.
Encourage anyone dealing with complaints issues to pick up the phone – much better received than over email. We trialled this a couple of months ago and it increased our First Contact Resolution (FCR) and Customer Satisfaction (CSAT) by more than 10%. We also encourage our webchat agents to be able to call a customer back when a problem could not be resolved in the chat session.
– With thanks to Amanda, Eric and Mike
For more of our advice on the topic of personalisation, read our articles: