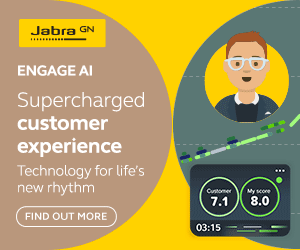 Redesigning the Customer Experience (CX) can be tricky. But getting these four things right will give the contact centre all the necessary foundations.
"If you look at enhancing the culture, communication, commitment and the community within your organisation, it will go a long way to underpin a customer experience that you, as a company and the people in it, will be proud of and that your customers will welcome and celebrate."
This is according to Gerry Brown, Chief Customer Rescue Officer at The Customer Lifeguard, who examined what companies that offer a great CX were all getting right.
By doing so, he came up with the four key principles highlighted below.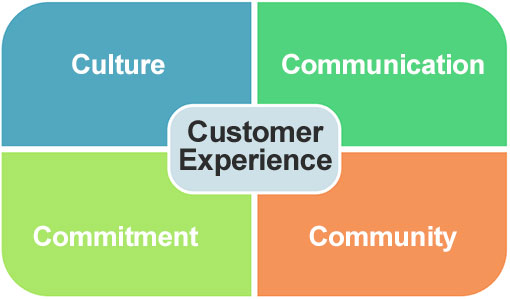 Culture
Customers like to know exactly what they are going to get from an interaction with a business, and meeting these expectations is crucial to great customer service.
Yet customer expectations are often defined and met, or not, by the culture of an organisation, which should be consistent in all areas of the business, especially the contact centre and other customer-facing roles.
Gerry Brown encourages us to think of Disney and Amazon to make this point. "These are two very different cultures that reflect opposite ends of what I call the 'customers' emotional spectrum'."
"Disney creates experiences that are very personalised and aimed at kids from eight to 80. Irrespective of how old you are, it's a fabulous time for everyone. Everything is done to make sure that there are personal and emotional connections that create powerful memories that stay with you for a long time and keep you coming back for more."
"If we look at Amazon, the reality there is you never want to talk to Amazon if you can help it, and I don't mean that in a bad way, you just don't. If the stuff arrives on time, it's what you ordered, and it works – you're happy."
"I spoke to Amazon for the first time in about 15 years a while ago. It was a really good experience as it turned out, but what I'm talking about here this is two different cultures. The culture that Disney creates is where you leave feeling fabulous with every positive emotion getting a workout. On the other hand, Amazon says 'hey, just pick up the phone, log on to your computer or tablet and you'll get it, it's simple as that."
So, while these are two very different cultures, they both offer customers clear expectations and just focus on meeting them.
The key to creating memorable customer experiences is to focus on helping customers win.

Gerry Brown
According to Gerry, the key to creating memorable customer experiences is to focus on helping customers win.
Yet "winning" doesn't always mean getting everything you want. It means resolving issues or finding solutions where all parties gain more than they lose.
For more on building a good company culture, read our article: What Is the Best Model for Contact Centre Culture?
Communication
To stress the importance of having effective communication links with customers to create a more positive customer experience, Gerry compares two British train companies.
"I travel with two train companies regularly, Virgin and Southern Rail. With Virgin, if my train is delayed they let me know almost instantly by text. Not only that, if the train is delayed by more than 30 minutes, they have a 'Delay Repay' system, which gives customers compensation automatically."
"But with Southern Rail, you must scan your ticket and send them a form to get compensation, and hope for the best. While recognising that the recent self-inflicted timetable fiasco has heaped even more pressure on them, you'd think that they'd go out of their way to make sure that customer communications became a priority. Sadly not."
Customers like to know what is going on. Think about when you see people interviewed on the television when there's been a transport delay. The biggest complaint you hear from the people being interviewed is 'they didn't let us know what was going on'.

Gerry Brown
"Customers like to know what is going on. Think about when you see people interviewed on the television when there's been a transport delay. The biggest complaint you hear from the people being interviewed is 'they didn't let us know what was going on'. This is what makes customers crazy and it's not something you can't fix."
So, how can organisations improve the way they communicate with customers in tricky circumstances to turn around a poor experience? Gerry recommends the following four best practices.
Communicate early and often
Focus on authenticity and honesty
Seek consistency and completeness across channels
Really understand the emotions that customers are feeling and communicate accordingly
Commitment
When an organisation makes commitments based on recognising and addressing key customer priorities, it is good practice to design customer experiences in line with these commitments.
Some businesses, including L.L. Bean, the American clothing and outdoor recreation company, have had great success in doing this, as Gerry Brown highlights below.
"The following commitment was made by L.L. Bean in 1912, who gave this commitment to those who worked for his eponymous company, which is still a highly regarded and successful retailer in 2018."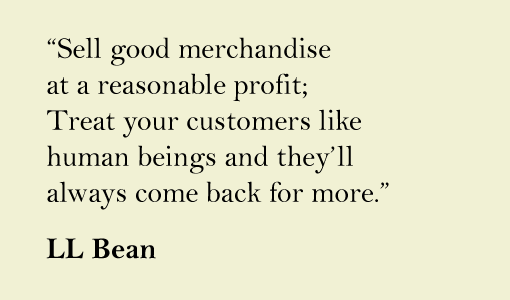 "This is an example of a commitment made by the senior executives and it's a commitment that the people in the organisation recognise and design experiences to match."
"You have got to lead from the front and remember that everybody has a role to play. You've got to have senior level commitment and if you don't have that, you will struggle."
"But, at the same time, everyone has a role to play. It's not just the people at the top that need to be leading, there are leadership opportunities for all that demonstrate a truly caring and committed company."
To design the customer experience around a commitment, in the best interests of both the customer and the company, think about these four things:
What the customer really needs
What the service must offer
What the service must deliver
How customers feel
For more on designing the customer experience, read our article: Seven Top Tips for Service Design
Community
Having a strong customer community is key to creating sustainable relationships, attaining sincere, honest feedback and spreading positive customer stories that can inspire and motivate colleagues.
According to Gerry Brown, HomeServe, a trusted provider of home repairs and improvements, have done a great job in doing this, as they have created a Customer First programme, as he discusses below:
"HomeServe are very good at making sure that when they do a repair, or have any on-site contact with a customer, they are very observant of what's going on in the home."
"There have been many times that they have provided additional services, without any cost, and alerted the authorities to a vulnerable customer."
"HomeServe have created a sense of community in this sense and that's the kind of thing that you need to do to create an emotional connection within your business and your customers."
To help create this sense of community within an organisation, Gerry identifies three ideas for an organisation to keep in mind.
Community resides in its ideas, not in force
Bring together the different parts of an organisation to agree common goals and ways of achieving them
Community within a business should be an extension of how we interact within our personal communities
To find out more about HomeServe's "Customer First" programme, read our article: 12 Ideas Taken From HomeServe's Contact Centre
For more advice from Gerry Brown, check out his new book: "When A Customer Wins, Nobody Loses!"