Here are some interesting management ideas we picked up from Series 2 of BBC's The Call Centre.
Some great ideas to try…
An in-house tennis tournament can help everyone get to know each other
It seemed like it was just another bit of fun in The Call Centre when Nev's son, Phil, started organising an in-house table tennis tournament. However, it soon became clear that there was more to gain than just a boost in morale.
By pitching people from different departments against each other, the tournament helped everyone in the company to become better acquainted.
Massage can help reduce stress levels
While Hayley's pitch to become an in-house masseuse was amusing, it was an idea that quickly grew some legs, especially as a prime focus of her role as 'Tea Lady' is to keep everyone smiling.
"When people see Hayley they smile," explained Nev, when Call Centre Helper paid him a visit in 2013. "Her regular appearances lift the mood of the sales floor."
As a proven way to reduce stress and tension, the ability to give out regular massages has – unsurprisingly – proven to be a successful addition to Hayley's repertoire.
By recognising Hayley's genuine desire to progress in her career, Nev has also helped her to feel more engaged in her work, and as a result, has kept his 'Tea Lady' smiling!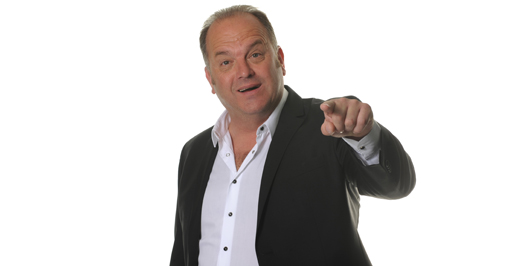 Showing compassion can help you to build an engaged workforce
While it is generally recommended that you keep a professional distance from your employees' personal lives, showing compassion in times of need can be the difference between being an OK manager and being a great one.
From hiring Stu in spite of his stutter, to supporting Hayley in her ambition to be a masseuse and taking George out of the office to boost his sales technique, Nev rarely misses an opportunity to take his employees under his wing, often giving them the chances (and second chances) that they wouldn't get so easily elsewhere.
While these individuals do cause the occasional headache, for the most part, they seem to appreciate the opportunity that Nev has given them. Overall, his compassionate approach has contributed towards building a happy and engaged workforce.
Run a weight-loss club to beat the call centre bulge
It is commonly known that many agents put on weight while working at a call centre, as foods with high fat and sugar content are frequently consumed to keep the sales buzz going.
By introducing an in-house weight-loss club – and turning it into a competition – The Call Centre successfully incentivised its agents to make better lifestyle choices. With so many agents getting involved, it also provided a strong support network for everyone taking part.
Give your employees the chance to voice their ideas
While the "ideas panel" made for an entertaining segment of BBC's The Call Centre, it also offered employees a valuable opportunity to get their voices heard.
Giving your employees regular opportunities to pitch ideas to the management team is a great way to keep things fresh in the company. Putting these ideas into action can also help to increase employee engagement and buy-in.
The "Attendance Bonus"
One item that raised a few eyebrows was Nev's use of an attendance bonus of £1.55 per hour to turn up to work. While it was not made clear how many days an agent would need to turn up on time, this incentive presumably runs every week or month.
Although there are many people who would argue that you should create an environment where people are happy to turn up for work, attendance continues to be a big problem in many contact centres.
And one to avoid…
The Nipple Test
"The Nipple Test is a sound method for evaluating the concentration of the call centre agents." – Nev
According to Nev, the nipple test is a good way of testing how focused an agent is during a call. The basic idea being that if they survive a nipple tweak without squealing then they are doing their job well.
In practice, "The Nipple Test" results in agents squealing or laughing midway through a call, and compromises an agent's ability to be professional.
For more Nev-themed inspiration, see our previous articles…