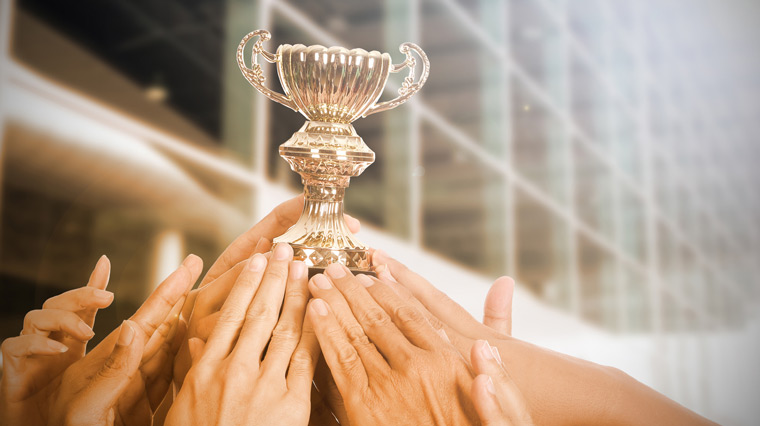 NewVoiceMedia has been awarded Corporate Vision's 2017 UK Technology and Software Top 10 Award for its ContactWorld solution.
ContactWorld is a multi-tenant intelligent communications platform that enables sales and service reps to have more successful conversations with their customers and prospects worldwide. Core contact centre functionality such as omni-channel contact routing, self-service IVR, automated outbound dialling, screen pops and instantaneous CRM updates are provided with proven 99.999% platform availability.
Jonathan Miles, Chief Editor at Corporate Vision, a monthly magazine dedicated to all aspects of the corporate landscape, commented, "Corporate Vision's UK Technology and Software Top 10 is our look at the most innovative and leading firms from across this competitive sector."
"These awards are designed to showcase the individuals and firms we believe have truly taken the sector by storm, through their drive, determination and dedication to product innovation. We're delighted to recognise these pioneers and showcase their expertise to our international readership."
The award closely follows several other victories for NewVoiceMedia including recognition in Deloitte's Technology Fast 500 EMEA programme and Softech International's Leading Experts in Tech Awards, and further validates the company's position as a leader in the cloud communications industry.
NewVoiceMedia now serves more than 650 customers worldwide, including PhotoBox, MobileIron, Lumesse, Vax, JustGiving and Canadian Cancer Society.
"We are delighted to have won Corporate Vision's UK Technology and Software Top 10 Award for our ContactWorld solution," said Jonathan Gale, NewVoiceMedia CEO.
"Our cloud contact centre and inside sales platform is transforming the experiences that sales and service professionals offer their customers and prospects, ensuring every interaction is unique and personalised. This award is further testament that our solutions really are best-in-class and we're really pleased to have been formally recognised."
Miles added, "I would like to congratulate NewVoiceMedia on its Ones to Watch: UK Technology and Software Top 10 award win."
"It is marvellous to see that this firm has excelled in the industry and to hear about how NewVoiceMedia's cloud software joins up communication channels to uncover the facts that help resolve a customer issue or make a sale. I wish them every success for the future."
For more information about NewVoiceMedia, visit www.newvoicemedia.com
Published On: 16th Feb 2017 - Last modified: 12th Feb 2019
Read more about - Archived Content
---