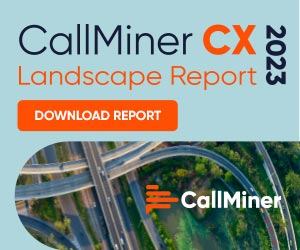 There are numerous issues for which call centre managers and leaders must account in running a successful customer support operation.
From actively keeping track of shifts in the industry's technological standards and accommodating economic imperatives to handling other critical processes within the realm of human resources, there are enough potential challenges to tackle in typical call centre operations to keep entire management teams reasonably busy year-round.
Approaching such concerns productively involves accurately assessing them in the first place. To help you in doing so, we've highlighted the major concerns typically encountered by call centres below.
Economic Challenges
As budgets cinch at the waist, wasteful daily practices are pruned from your organization's operations. However, so long as your budget remains tight, it can become difficult to get the most out of your team and technology.
1. Low Budgets Discouraging Excellence on the Job
When your business's bottom line forces you to pull back on monetary incentives for your team, all is not lost.
There are many ways to encourage further development of your agents without offering them money outright. Minor rewards for exceptional performance can be implemented to keep them on the right track without breaking your budget.
2. Ballooning Call Volume
Service volume tends to slacken and swell over the course of each season, causing staffing needs to shift above or beneath your current workforce's numbers.
When you have fewer hands on deck than you would prefer, the additional work can place undue strain on your workforce – even exacerbating the issue through agent attrition. Agents who are regularly overloaded with work are much more likely to jump ship. Curbing this may mean taking on more employees or simply offering rewards for overtime to incentivize existing agents into contributing the extra effort needed to outlast the swell in volume.
Human Resources Challenges
Although most of a call centre's challenges tie into employee management indirectly, a few centres rely entirely on these areas of operations.
3. Talent Recruiting and Retention
Holding onto valuable talent at your call centre can be a daunting task. Talent is of the utmost importance in a functioning call centre, but it is often in high demand. Effectively screening for the best available recruits and nurturing their development into top-notch agents involves considering numerous factors, such as the following:
The top performers and those who stick with your company the longest tend to be those who possess enough creativity on the job to accommodate its demanding nature.
People with a penchant for learning new concepts and a touch of self-motivation where improvement is concerned tend to be the best fit for this type of work.
Payment is pivotal in encouraging prospective hires to join your team. However, this does not mean that you need to pay each agent six figures to keep them aboard. Instead, you should aim to support your staff's living needs as well as offer them real growth potential within your company.
4. Effective Customer Support Training
Maintaining a working training protocol for your team members involves accounting for issues with comprehension and individual learning needs.
Adopting simple tactics such as the use of simulations and even actual call handling early in the training process can help tremendously in improving your hires' skill levels over time. Similarly, the use of paired work environments can improve performance by giving agents a chance to learn from one another in real-time.
5. Evaluating Performance
Actively evaluating your employees' performance on the job can yield highly actionable insights, but only if done in a meaningful way.
Managers alone are unlikely to be able to evaluate the performance of their subordinates without specialized tools. Thus, investing in the right technology and tracking the right metrics may be pivotal to this process.
Innovative Challenges
All industries benefit from innovation and customer support is no different in this regard.
As your business grows, bottlenecks can arise in many areas, placing disproportionate stress on individual team members as well as the technology on which they depend. Embracing innovative new practices such as artificial intelligence (AI) and flexible working arrangements can help considerably in alleviating such issues.
6. Technological Shifts
Rapidly multiplying customer service fronts such as social media and real-time chat present ample opportunity for growing businesses to satisfy their clients' needs more effectively. However, this diversification of customer service channels makes staying on top of communication more complex in practice.
Successfully accommodating such trends in communication technology may mean hiring more agents, investing in better integrated solutions to handle multiple channels more efficiently or all the above.
Facing the many challenges that may arise in the fast-evolving customer support industry means making the best use of your business's available resources and embracing positive changes in established practices within your organization.
This blog post has been re-published by kind permission of CallMiner – View the
Original Article
For more information about CallMiner - visit the
CallMiner Website