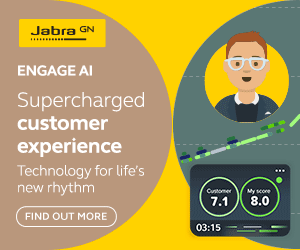 We investigate a positive piece of research from our latest benchmarking survey, which investigates how contact centres review and update their processes.
The Industry Has a Proactive Approach Overall
Constant firefighting is synonymous with the contact centre industry, meaning that it can be difficult to focus on improving customer service.
However, the industry seems to be taking a more proactive approach, with more than half of contact centres (55.5%) now having a system of continuous improvement in place.
A further 10.1% try to review their processes at least once a month, while 19.4% complete the exercise once every six months or so.
12.6% of Contact Centres Fail to Regularly Review and Update Their Processes
By contrast with the above, 12.6% of contact centre professionals say that they only review their processes once a year, at most.
In addition, a further 2.4% of our industry experts admit that they have never sat down with the intention to review or update their processes.
So, with one in every eight contact centres not routinely reviewing and updating their processes, why do 55.5% of contact centres work so hard to achieve a system of continuous improvement?
The Value of Having a System of Continuous Improvement
As Orit Avital states in her article "How to Better Introduce New Contact Centre Processes":
"Managers will impart many instructions to intermediate management and advisors, expecting them to stick. But there is a lot going on in the contact centre, so if routine follow-ups aren't in place, these instructions may fall by the wayside over time."
"Even if your instructions are clearly defined, a good manager will make the time to follow up their instructions and ensure that the team are well supported in carrying out their new routines."
With this in mind, if we don't ensure regular reviews and updates on the processes that we have attempted to introduce or improve, the contact centre team will likely fall back into their routines.
Yet, according to our research, some managers expect a smooth implementation of their plans without a system of reviewing and updating.
When this happens, we may move from task to task at a quicker rate, but we will be creating the same problems for ourselves further down the road.
For this reason, it was great to see that 55.5% of contact centres have a systems of continuous improvement in place, and we hope that this percentage will grow in future editions of our survey.
Find more interesting findings by downloading our report: Is Your Contact Centre Delivering Exceptional Customer Service? (2019 Edition)