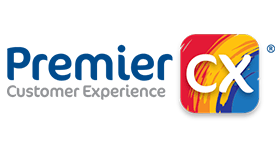 An award-winning contact centre creative agency. Specialists in cost reduction and increased efficiency through creative audio, FAQ videos and channel-shift solutions.

Tel No: 0345 071 1359
Contact Name: Kirsty Ferguson
Contact Email: info@premiercx.co.uk
Profile:
With more than 21 years of experience in the contact centre industry, Premier's award-winning creative solutions have reduced costs and increased efficiency throughout some 350 operations across the globe. An impressive customer list of household names and FTSE100 organisations includes, Apple, BT, Prudential, Sainsbury's, TUI, and AXA, to name but a few.
Premier CX are the only European audio marketing organisation to be ISO9001 accredited for quality, meaning their SLA's are some of the fastest turnaround times in the world.
Whether it's rescuing callers from the IVR telephony abyss, or advising contact centre agents on how to sound more personable and conversational, Premier CX deliver clever video and consultancy solutions that push the creative envelope.
Address: Laverstoke Grange, Laverstoke, Whitchurch, Hampshire, RG28 7PF
Weblink: www.premiercx.co.uk
Categories:
Audio Messages and Branding
Consultancy
Customer Experience
Performance Improvement