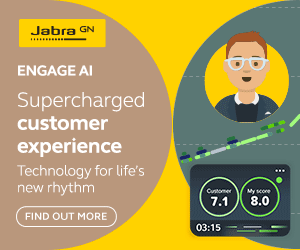 While on-hold music has the potential to soothe, calm and appease prospective complainants, it also has the power to irritate callers to the point of tears.
Minimise the chances of unnecessary exacerbation by avoiding these seven inappropriate music on-hold tracks….
The Beatles – 'We Can Work it Out'
"Do I have to keep on talking till I can't go on?
While you see it your way,
Run the risk of knowing that our love may soon be gone."
The deceptively chirpy rhythm of this '60s classic will do little to disguise the sinister libretto beneath. The Beatles are, even today, an immensely popular group, and many of their tracks would make an ideal candidate for calming and entertaining prospective complainants. Just be sure to steer clear of that infernal '60s unruliness so prominent in some of their tracks; as far as customer service is concerned, the "our way or the highway" attitude just won't do.
Lady Gaga – 'Telephone'
"It's not that I don't like you I'm just at a party,
And I am sick and tired of my phone ringing…
You can call all you want but there's no one home
And you're not gonna reach my telephone…"
Aside from addressing the listener (in this case, your loyal client) as "Baby", this track will raise serious questions as to your workforce's very willingness to be of assistance. Is that really the image you want to convey? If so, why play the track at all? You might as well just use a looping, pre-recorded excerpt from last year's boozy staff party.
Spice Girls – 'Say You'll be There'
"Last time we had this conversation
I decided we should be friends.
But now we're going round in circles,
Tell me will this deja vu never end?"
As upbeat as this track might be, the lyrics themselves will have callers reflecting on your corporation's after-sales efficiency – and hoping against hope that this will be the final time they'll have cause to contact you. Words like "circles" and "deja vu" will give the customer an unwarranted sense of futility, and the fact that the lyrics are sung from a first-person perspective will weigh heavy on your caller's mind as an implication that their repeated calls are, in your company's view, little more than an unavoidable annoyance. For the best of the Spice Girls' charisma – minus the prima donna undertones – opt for a track by The Beach Boys or Cindy Lauper – 'Girls Just Want to Have Fun' is a breezy, inoffensive tune that will prefix the impending inbound call with a pleasant burst of cheery optimism.
Madonna – 'Hung Up'

"Time goes by so slowly for those who wait- no time to hesitate…
Ring, ring, ring goes the telephone
The lights are on but there's no-one home.
Tick tick tock it's a quarter to two
And I'm done, I'm hangin' up on you."
If you're after a modern dance track to occupy your holding customers, do try to select one that's slightly less packed with references to lengthy waiting times, unanswered telephones and eventual hang-ups. One of music's chief virtues is its ability to manipulate the listener's frame of mind. With that in mind, songs that include negative phrases such as "I'm fed up", "I'm caught" and "I'm tired of waiting" – all prominent lines in this tune – should be avoided at all costs. Instead, try moulding your client's mood to your own ends by using a track crammed with cheer, open-mindedness and, most importantly of all, a strong sense of the high opinion you hold of the waiting callers.  With its consistent optimism and praise of the listener, Madonna's 'Lucky Star' would be a winning choice.
Take That – 'Hold On'
"I don't want to see you crying.
So hold on. So hold on to me…
I'm trying to think of what to do
To really make it up to you."
Breaking news: honesty is not always the best policy – especially when it's communicated as unashamedly as in Take That's 'Hold On'. While it is undoubtedly true that you've no desire to see your customers in tears, the very suggestion that you're no stranger to upset callers is hardly going to improve the situation. Likewise, the "admission" that your agents are using the hold time to think up a solution to your caller's query will only exacerbate matters further – you'll give the impression of being ill-prepared when, really, your customer service policies should already have been crafted to cover even the most obscure of complaints. Why not use Take That's 'Shine' or 'Rule the World' instead – both are soulful, uplifting tunes that will help your clients to see the bright side of any situation.
Rod Stewart – 'Sailing'
"Can you hear me? Can you hear me? Through the dark night, far away.
I am dying, forever trying, to be with you…
Who can say?"
The theme of Rod Stewart's impressive but unnecessary rendition of 'Sailing' suggests that the Rodster himself might well have suffered abandonment issues – and so will your customers if they're left alone with this track for more than a few minutes. Never mind the mournful rhythm and undertones of imprisonment, the lyrical implications of this tune are enough to dig up the most unpleasant childhood memories of any prospective complainant. Having said that, the unmistakable style of Mr Stewart's vocals does lend his songs the familiarity your customers crave at times of uncertainty.  To keep them safely in their comfort zone, you really can't do much better than his 1971 hit, 'Maggie May'.
Amy Winehouse – 'Help Yourself'
"So what do you expect from me…
I can't help you if you don't help yourself
I can't help you if you don't help yourself
You can only get so much from someone, yeah"
As popular as Amy Winehouse's music is, this 2004 single is definitely one to avoid as far as holding music goes. In your customers' minds, the lyrics of this track will constitute a flat-out suggestion that you've no time for their questions and criticisms. Remember, your selection of on-hold music speaks volumes about your company's attitude to its after-sales obligations; instead of portraying yourself as a victim, go for a track that implies the great value you attribute to your clients. If it's Winehouse you're after, 'Tears Dry on Their Own' will suit you just fine.
So what music are you playing to callers right now?  Have you double-checked the lyrics?  Have you heard any interesting music on-hold recently? Please leave your thoughts in an email to Call Centre Helper.
Article written by George Dixon, who is a regular contributor to Call Centre Helper.
---