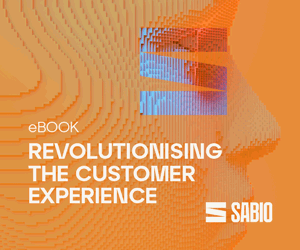 In this video Dr. Phoebe Asquith at Sabio explains how to spring clean your wellbeing and why getting outside is so beneficial.
Spring Clean Your Wellbeing

We tend to spend more time inside during the winter months. So getting outside as the weather gets better is really important for mental health.
So it is positive for your health, and increases vitamin D, and you're moving your body around more. But another concept that I find really interesting is around psychological distancing.
So often when we're inside or if we're feeling down, a really common physical symptom of that, of feeling down, is that we look down or we keep things quite close to us.
Like visually, like literally, so we will almost like home in, and will want to look at our phone, our TV, we will want to curl up in a ball. We want to keep a safe space around us.
And when we're inside, that happens naturally as well, so everything that we see is like we've got boundaries of the walls around us, right?
So we're not looking to the distance, and everything that we look at is relatively close. One really important thing about going outside is being able to look into the distance, because it creates a kind of metaphorical stepping back and gaining perspective.
So it's this idea of psychological distancing, this concept of being able to step back, survey an environment, and reflect on things, rather than being dominated by things that are in your immediate environment or surroundings.
And so getting outside and being able to kind of literally and physically have that type of perspective actually influences our ways of thinking.
So rather than only being stimulated by what's right in front of us, we can broaden our horizons literally, and also in our mind.
So it's a nice and interesting and important reason to go outside and lift your head up and look into the distance type of thing.
If you want to read the full article this video was taken from, check out: Top Tips to Spring-Clean Your Team's Wellbeing
Alternatively for more information on employee wellbeing, read Sabio's eBook: Placing Advisor Wellbeing at the Top of the Contact Centre Agenda
If you are looking for more great video insights from the experts, check out these videos next: