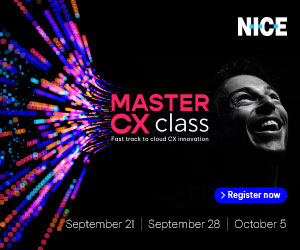 If you are looking for contented customers, then there are five key areas that you need to address.
Read on for the Five Cs of quality customer service. The best and easiest ways to gain a considerable advantage over your competitors.
Care
Picture the admittedly unlikely scenario:
It's a sub-zero winter's night, and you've just broken down on a windswept country road somewhere west of the Yorkshire Dales. With two young children in the back of the car and limited battery to power the heating, this is a potentially dangerous situation.
There's no time to waste. You reach for your phone and dial. Half an hour later, a set of foglights appears in the swirling mist, and a tow-truck slowly emerges bearing the snow-speckled logo of your breakdown company. Here is where we split into two very different possible situations.
Situation One
The engineer disembarks their vehicle, stubs out a cigarette and grunts a cursory salutation.
He then sets to work, huffing and puffing away, until, having tried and failed several times to fix the fault, he jumpstarts you and sends you on your frostbitten way – seemingly unperturbed by the likelihood that you'll break down again in around fifteen minutes' time.
Situation Two
The engineer arrives having already been briefed on your situation by her operator. She knows that you have two (likely shivering) children with you, and comes prepared with heated blankets.
She greets you warmly and checks that you are ok before towing you to a local service station. There, she sets about carefully and methodically fixing the fault first time round, whilst you and your family recover with a round of hot drinks.
Done and dusted, she allows you to test the vehicle and, handing you her direct number in case the situation recurs over the next hour, she bids you a safe journey.
This is exactly the type of analogy you need to remember when instilling a sense of care in your agents. Ask yourself how you would feel in those two contrasting scenarios.
The likelihood is that, whilst Engineer One demonstrated an absolute lack of care on multiple levels and left you, as a loyal customer, feeling more than a little bit swindled, Engineer Two would have left you with a sense of being genuinely valued and cared for.
The takeaway here is that, at the beginning of each and every call, your customers have just landed at the Breakdown Point; which engineer you send is ultimately up to you, but make no mistake that your decision will have a huge and lasting impact on your client's trust in you as a company – and their decision as to whether or not to remain customers.
If you are looking for some messages and techniques to improve your customer service, read our article: How to Get Your Advisors to Show Genuine Interest in Customers
Competence
Few things will serve to make your customers feel undervalued quite like having to deal with bungling, cheaply trained staff.
And they can sense them a mile off; those uncomfortable, extended silences while the agent types clunkily away, the unconscious self-mutterings as they check up on audit notes, and lengthy, repeated hold times whilst they "just update the system" – all of these give the game away more easily than you'd think.
Skimping on training causes a lack of customer confidence in your staff, which then carries naturally over to your organization as a whole.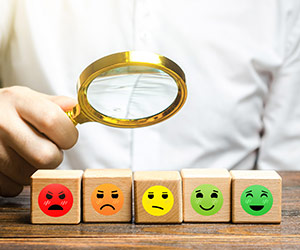 After all, if you as a company seem uninterested in hiring or developing high-quality staff, it follows that your approach to the products and services you offer will be equally cavalier.
If customer feedback surveys reveal low confidence in your customer services, you can fix the problem by evaluating your internal training procedures on a regular basis. Ensure that training sessions are carried out in fun, interesting ways and contain all of the info and materials your staff need to do their jobs properly.
Then, pay careful attention to staff feedback following these sessions. Ultimately, if your agents aren't learning as desired, the fault likely lies with the teacher rather than the pupil.
Finally, remember that unstressed staff are likely to convey far more professionalism than their work-weary counterparts.
So, it's advisable to ensure that calls are assigned in such a way that, wherever possible, agents are afforded some breathing space between customers and given at least a little time to review the client's recent query/order histories.
This way, they're likely to find early clues as to the cause of their call, and will be less prone to becoming flustered down the line.
Culture
Over time, many established businesses begin to take their customer base for granted, and forget that, without the client, there would be no company – and no profits – at all. Because of the complacency that follows, customer service standards can slip, leading to a worsening of your reputation.
There are a number of ways to build the kind of customer-centric culture that will encourage long-term client loyalty. These include a certain two-pronged approach: on the one hand, appeal to the inner personal empathy which all staff are capable of, and harness it by making them the customers.
You could do this by offering them a free product or service once per month, the only catch being that they have to go through the exact same channels as your other customers do when it comes to the ordering or, in the event of a mishap, complaining.
Once they truly understand the frustrations of the people they speak to throughout their working days, your staff are likely to exercise more patience and exhibit a genuine desire to help even the most difficult of callers.
The second prong should appeal to your staff's natural self-interests. If you can devise a bonus/reward scheme linked to customer retention, your agents are likely to go the extra mile for their callers, as doing so will benefit them tangibly and directly.
Once your company culture is genuinely based around pleasing clients, an excellent level of service should soon follow, leading to an expanding customer base and, in turn, demanding more focus and even better care. This can quickly become a self-perpetuating cycle where everybody wins.
Consistency
By offering your customers a consistently high level of service, you will give them great confidence in your reliability as a company, and, in return, you will be able to depend upon their consistency in choosing you over your less efficient competitors.
There are numerous ways to prove to customers that they can rely upon you – from the point of purchase to delivery, and beyond. These generally boil down to ensuring that, across the board, there are an absolute minimum of lapses in service.
This means that training must be constant both in quality and regularity. Wherever feasible, it should be done by the same team (large businesses with multiple contact centres can achieve this using remote training methods), but where this is impractical, do ensure that identical training materials are used for all staff.
This will help avoid miscommunication and misunderstanding – both precursors to inconsistency of service.
Next, it's good to provide back office training to as many agents as you can. By doing so, you will enable more calls to be resolved at the first point of contact, helping to avoid the inconsistency inevitably presented when callers are forced to speak to numerous different advisors.
This way, an agent trained in tracking parcels, for example, will be able to advise their caller directly, rather than transferring them to a separate department.
Perhaps most importantly, you can improve consistency by listening to your customers' feedback. This applies both figuratively, by paying close attention to surveys and your social media pages, and literally, by monitoring calls to gauge their general mood. Both will help you to identify and analyse any changes in customers' general temperament, and make improvements when needed.
Communication
Communication, in all its forms, is of extreme importance when it comes to maintaining excellent customer service.
This, first and foremost, applies on an internal, behind-the-scenes basis. For example, management must ensure the effective dissemination of updates, policies and instructions to agents so that they, in turn, can offer correct guidance to callers.
Without this, your advisors will end up giving out incorrect information, and your repeat call figures will increase as a result.
Similarly, if instances of planned staff shortages are not communicated to your frontline staff in advance, they will end up overworked, resentful, stressed and ultimately unable to offer their usual standard of care.
All being well on management's part, the communication skills of the agents themselves must also be first-class if you wish to secure and maintain a loyal, solid customer base. Whether corresponding in writing, over the phone or via webchat, advisors need to ensure a great deal of professionalism at all times.
This means communicating to customers clearly, with minimal linguistic errors, slang or jargon; remaining polite in all situations; using their soft skills appropriately; and, finally, recording their findings concisely on the audit log, so as to avoid excessive fiff-faff in the event that the customer needs to call in again.
Finally, it is good to remember that a charismatic, friendly, rapport-building disposition on the part of your agents is one of the more subtle qualities that can help your level of customer service shine.
This is one of the reasons why companies who rely too heavily upon IVRs (whose robotic, charmless nature seems the practical antithesis of charisma) or forbid even their most experienced agents from deviating from the corporate script, are often credited with offering the most bland and meagre service in the sector.
By allowing your employees to connect with callers on a personal level, you will distance yourself from such companies and expand your customer base as a result.
Read The Art of Conversation in Customer Service to find out how contact centres can improve customer conversations.
What Cs spell good customer service for your company?
Thanks to George Dixon for this insightful article.
To discover more about how your contact centre can deliver exceptional customer service, read these articles next: