Rapport building is an integral part of the communication process. Lack, or absence, of rapport can fundamentally affect the outcome of any conversation.  Christine Knott shares her top tips with us…Isn't it true that sometimes we just 'click' with some people and get on really well with them? In such instances the conversation runs smoothly, it is enjoyable and the results are so much better than when the communication is strained and we fail to 'gel' with the person we are talking to.
Telephone conversations in call centres are a prime example of how rapport can help the outcome. You may have a limited time to allocate to your caller so you need to use that time effectively to get the information you need to be able to provide the best service. Good rapport will get you there faster.
Good rapport isn't about 'making best friends' with your caller. It means creating a comfortable 'state' where all parties converse freely and comfortably. The extra benefit is that it makes the time you spend with your caller more enjoyable.
Here are some tips for creating good rapport.
Open the call with a smile
Believe it, a smile can be heard and a 'smiling voice' is more welcoming and relaxing. Your caller will subconsciously appreciate it and like you.
How you would start a conversation with your customer
Start the conversation with a 'warm up.' A simple question that will let your caller know you are human!
This could be 'how is your day so far?' or 'how is the weather where you are today? Better than here, I hope!' Most people will respond to you in a friendly manner and it helps to relax you and your caller by 'breaking the ice'. Reply to their answer with a relevant but positive response and then move the call forward:
'That's great, I'm glad you are having a good day. How can I help with your call today?' or 'So the weather is as bad as it is here, never mind, the sun could be out tomorrow for us. How can I help with your call today?'
Listen well
Avoid distractions and allow yourself to concentrate on your caller and their conversation.
Let the caller know you are listening
Let the caller know you are listening by responding with gentle and soft 'ums' and 'ahs' as they speak.
Allow the speaker to finish what they are saying – practise this with every call. If you interrupt, your caller could become frustrated.
Use words that your caller uses
Use words that your caller uses in their conversation, especially any adjectives – the words they use to describe something. They have chosen to use the words, so they have a relevance to the content, an alternative word may not have the same meaning for them.
Example: your caller says 'The results were excellent'.
In this instance the word 'excellent' was chosen because it reflects what the speaker felt. To build rapport use the same word back at any relevant time. Example: 'I agree with what you said earlier, the results were excellent'. If you were to reply with: 'I agree with what you said earlier, the results were ok', it will subconsciously confuse your caller because they didn't say 'ok'; their chosen word was 'excellent'.
Show empathy with your caller
To show empathy means to share in  another's emotions, thoughts, or feelings, and is a great way of building rapport. Empathy can be shown by using phrases such as: 'I understand what you mean'. 'I can see where you are coming from'. 'That must have made you feel really good', 'I understand why you would think that way'.
Be yourself and relax
If you are uptight or trying to be someone or something you are not, it will act as a barrier to building rapport.
Go off script
If you read a script as part of your job, put your own personality into it so that it sounds as though the words are your words and that you are not reading from a piece of paper. Use inflection, modulation and pitch to help make the script interesting for the listener. Your caller will thank you for it. Isn't it true that we sometimes 'switch off' when we hear what sounds like a script being read to us?
Click here for our Top Tips for Selling Over the Phone
Be friendly
Be friendly. It is possible to remain professional and courteous and still be friendly. This is easily achieved by using good inflection and modulation in your voice, by showing an interest in your caller's conversation and by sharing laughter and lighthearted moments when the opportunity to do so arises during the call.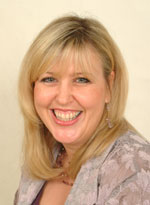 Enjoy your rapport building. It will make your calls more productive and  pleasant for both you and your caller.
The best words and phrases to use
If you are looking for the best words and phrases to use, then you need to read these two articles
Christine Knott is MD of specialist training company Beyond The Box.  For more information on Beyond The Box and their range of services, go to www.beyondthebox.co.uk or call 0845 270 6520.
---
Good advice, but wonder sometimes how we will be able to manage this within our targets. (Max. handling time 100s, this includes after call work)

Adinor

The old phrase goes that you cannot have it both ways.

If you want to build rapport on the phone, you will improve your customer service levels. Talk time will go up, but you may find that you improve first call resolution and help to reduce agent attrition.

Ultimately you have to question why there is a target for talk time. It may be measuring the wrong thing.

Good advice Christine,
it's not as important that you talk to X people but more important how many you convert into customers.
Surprised you didn't mention matching the speed of your prospect's speech. People tend to think at the speed they talk. So, if they talk slowly you need to too, otherwise they will not be able to process what you are saying. Conversely, if you talk slow to a fast talker you'll bore them.
Greg

Nice advice. It's a sure help for me…

Loving the advice, I will try to build rapport with my guests by using your advise! Thanks

Try experimenting with NLP as a 'next level' to the advice above. It works if the team member can take on board the principles (to which there are several layers) and then successfully integrate it into live call taking.

That's really good and better.

excellent i can make sale a day

Amazing useful tips 🙂
Keep it up !!

This is very effective for sure,I will definitely use it in my daily life.
Thankyou! Christine….

this is really a great help for me. I was already about to start my call center job. Thanks for posting this useful tips!

I was still nervous guys! From teaching on becoming a call center agent! It was like "from one hundred to zero"!

We have placed hundred's of candidates in customer service and sales based roles, and in my experience the key to success is for the organisation to provide a brilliant training platform, and then allow the agents space to breathe and develop.

As for the agents, the best piece of advice I have is to spin things around and imagine that you are in your customers shoes. How would you like to be approached and dealt with? If you approach the call in the manner that would work for you, you'll be fine.

very perfect! im starting to use it now.
more powers to you!

Eii!! Thanks ….. Nice advise and tips .. Sure will help me a lot and all the readers…. 2 thumbs up……. 🙂

With my experience in customer care I used to perfect rapport and it felt great by due to changing environment and surrounding I guess I lost the touch along the way.

Thanks for this advice.. A lot of help in our team.. I used to look for something that can better help us out in giving out good customer service.. Now I got you.. Thanks again.. 🙂

I just want to share this experience to all of you out there,because i just failed my final exam just happen a week ago and i am so stress.But believe me the reason why i am taking all of this tips,because i want to prove something to myself,and i will not stop on believing to my self.Some said,don't be content of what you have or what you achieve right now,just keep on trying and striving.

Thank you !!. The tips were very good and inspiring..

very useful. thank christine

Thank u so much Christine , I'm from India and working for a UK call center, I want to become a best call taker so, this was really helpful for me, I'll start using these sentences and build up a good conversation

Thank you for the tips…I hope my friend and I can have a transfer today.. We are first timers as call center agents…whew!!!

Great! I used to work in inbound call center before. This will be my first time to do outbound calls on my second call center job. All necessary empathy words are shown and it makes me feel happy and more confident! More power to you Ms Christine! Please continue touching our lives! Thank you!

thank u so much for the info.I will try from now on.