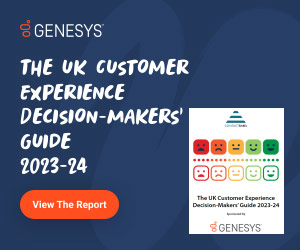 Email is an increasingly common way to communicate with customers, and monitoring quality is essential to ensure high productivity.
Our expert panel share their tips on how to get the most out of email customer service.

1. Check spelling, punctuation and grammar
Emails to customers must be readable, on a basic level, but they must also be professional. Poor spelling or badly constructed sentences can undermine a company's image. Monitoring the quality of spelling and grammar is relatively easy to do, but can save confusion further down the line.
Rosa Orpen, Managing Director, Quality Metrix
2. Consider tone
Monitoring the tone of customer emails is just as important as checking spelling and grammar. Emails should be appropriate to the nature of the customer contact. A chatty email may alienate the customer. An overly formal email may be hard to understand. Monitoring should be carried out against a central set of guidelines or a template. However, it is important not to be too restrictive when setting out the tone in which agents should write email. Agents should always have some freedom to adjust tone to suit different situations.
Debbye Schneider, Call Centre Manager, Fire Mountain Gems and Beads
3. Take a statistical sample
When reviewing for quality, the results of one or two interactions prove nothing. You have to review multiple interactions to gain a real impression of how the agent is performing, and multiple agents to know how the team is performing.
Where agents work across platforms you need to score each. It may well be that someone performs well on the phone but feels inhibited in email or web chat. Good coaching can improve performance, or if all else fails you can use that agent in a different role where the weaker skills are less important.
Dave Paulding, regional sales director UK, Middle East & Africa, Interactive Intelligence (www.inin.com)
4. Use a mystery shopper
Call centres use mystery shoppers to test customer service skills over the telephone all the time. Email monitoring is no different – a mystery shopper could begin an email correspondence with agents and then assess the quality offered by the individual dealing with their query.
Nicki Harries, Quality Manager, EMB ltd

5. Answer the customer's question
One thing that many firms overlook is whether the response they send actually answers the customer's question.
Research into how 100 leading online brands respond via their email channel found that only 73% replied to questions submitted by email and less than half (48%) of the replies actually answered the question emailed.
By monitoring and measuring success against first-contact resolution it is possible to identify whether responses are improving. If the number of replies decreases over time, it can be assumed that the quality of replies is increasing. Implementing a knowledge base that can assist agents and deliver consistent, relevant responses to customers is key to achieving this.

6. Is the email polite?
Customer rapport doesn't become less important just because the contact is carried out by email rather than telephone or face to face. An effective quality monitoring system for email should check whether the agent thanked the customer for their contact. Similarly, check whether email is being properly personalised – a small but often welcome touch.
Dee Roche, European Marketing Director, Eptica
7. Don't fall into the time trap
The industry is obsessed with time. Quite rightly too, as so are customers. But a note of caution – focusing on handle times alone is one of the main causes of poor-quality email customer service. Customers know email is not real time, and are willing to accept the delay as long as they know that their service request is being processed, and the eventual response received will be accurate, thorough, and received within an agreed timescale.
Setting up automated acknowledgements that set a realistic response time is an important first step to managing customer expectations and avoiding floods of additional mail enquiries 'on the chase'. Sticking to that response time is, of course, critical and many have incorporated alarms that are triggered if an inquiry is approaching the specified period.
Andrew Mennie, General Manager, eGain
8. Align training and quality expectations
Email quality is a lot easier to measure than you might think, so long as your training and quality expectations are fully aligned.  We also regularly calibrate with Operations and review CSAT generated as a result of email transactions.
Michael Jackson, Quality Manager, Convergys CMG UK
To find out more about how you can best manage customer email, read our articles: