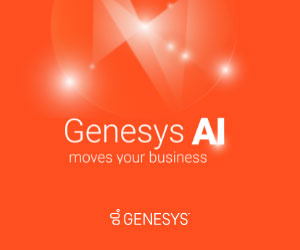 dialler features
Automated diallers deliver a wide range of features to support outbound contact management.
These features can be considered in four categories:
The dialling engine
Campaign & data control
Agent support tools
Management information
The features combine to deliver efficient, effective contact and compliance with Dialler regulations.
The dialling engine
The dialling engine sits at the heart of the system automatically making calls/contacts on behalf of the contact centre.
The dialling engine offers a range of dialling modes usually set for each dialling campaign:
Predictive – predict when agents will be available – most aggressive
Power/Progressive – wait for agents to be available – next most aggressive
Preview – let the agent review contact and press dial – least aggressive
For more on dialling modes take a look at Types of diallers.
The dialling engine may also support:
Agentless – automated messaging and outbound IVR
Text message delivery – adding SMS contact to outbound campaigns
Email delivery – as an alternative or complement to telephone contact
The dialling engine performs call analysis to determine the result of a call attempt –
Answered
No answer
Busy
Failed
The dialling engine may also use Answer Machine Detection to determine whether an answered call has reached a live person or an answer machine.
Telephony features
Many contact centre operations now have technology that enables them to:
Record and play back recordings of incoming and outgoing calls (including the bits of the call when the customer was on-hold or navigating through an IVR)
Silent monitoring (where calls can be 'observed' by a Supervisor or Team Leader without the knowledge of the Agent)
Silent whisper – where the Agent can get real-time advice on handling a customer enquiry without the customer being aware – The Supervisor or Team Leader can speak to the Agent without the customer hearing
Barge-in or take control – where a Supervisor or Team Leader can, after silently monitoring the call, take control of the call and release the Agent to handle another call (for example, where a customer has asked for the call to be escalated).
Management reporting tools that enable supervisors and Team Leaders to see – at a glance – who is engaged in each activity (and who is currently not)
There are a variety of options available to contact centre operations around how and where the technology elements are located and managed, and indeed a variety of options around the type of technology deployed.
Many systems can now be 'hosted' i.e. all of the technology is located away from the site where the customer contact is delivered (often the host site is also the location of the technology vendor). There can be benefits to having your technology hosted away from the operational site – in particular related to business continuity and disaster recovery. There also may be financial advantages to using hosted solutions – particularly if the vendor offers an operating revenue model where you just pay for the service on a monthly per seat basis. There may also be benefits from hosting if your operation needs to have its technology upgraded on a regular basis as the vendor remains responsible for this (rather than your IT department supporting a local install).
There are a number of technology options available too – all of which have their advantages and disadvantages. For example the use of VOIP (Voice Over Internet Protocol) versus traditional PSTN (Public Switched Telephone Network) lines. On one hand VOIP provides a low cost option eliminating the need for separate telephone lines – running over the broadband network instead – however the sound quality can be relatively poor. On the other hand you have PSTN lines which are relatively expensive to rent and maintain but do guarantee excellent sound quality.
Campaign & data control
Diallers provide mechanisms to manage, maintain and optimise outbound activity
List import – the ability to add data to the system telling the dialler which people to contact. This data may be a simple list of names and telephone numbers but is more likely to contain additional information to support targeting and multimedia contact.
List validation – the ability to cross-check data to remove duplicate data, to remove invalid records and cross-check against Do Not Call and Telephone Preference Service records.
Campaign flow – determine how attempts are made; if a call attempt does not get answered when should you try again? when do you stop trying? when do you send a text message or email?
Data targeting – The ability to control which calls are made when. The aim is to maximise decision-maker contact rates; examples include prioritising high-value contact, calling retired people during the day and employed people in the evening, calling specific parts of the country when it is raining, NOT calling geographic areas during a televised football match…
Time zones – control when certain phone numbers are dialled
Callback scheduling – agent scheduled (e.g. "please call me back at 6")
Agent support tools
To optimise campaign effectiveness the call centre agent needs the tools to conduct the conversation. At minimum the agent needs to know who they are trying to contact. This information may simply be presented to the display of a digital/VoIP telephone but is more commonly delivered to desktop IT applications with many advanced features:
Screen pop of the contact's information
Guidance/scripting of the transaction to ensure consistent processes, including presentation of regulatory information
Recording and controlling promises to call back
Screen-pop and data manipulation integration with the call centre's existing IT applications
Management information
A key (possibly THE key) feature of a dialling system is the ability to know what is happening and what has happened to measure results and plan ahead. Dialler systems offer:
Personalised views of real-time management information tailored for business managers, operational leaders and individual agents
Standard historical reports with ability to add custom reports
Management data stored in open database structures to support integration with existing business data
Contributors
Ken Reid at Rostrvm Solutions
Paul Weald at RXP