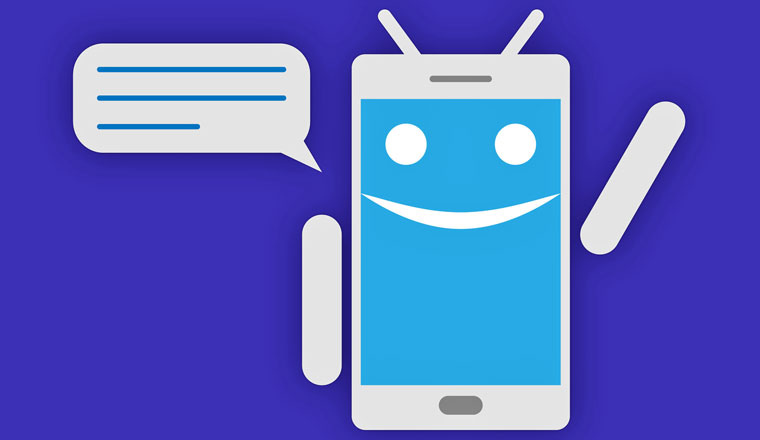 It is clear that many organisations are now having to broaden digital front door access to their customer journeys.
This is true whether it's supporting those customers increasingly looking to engage via threaded messaging platforms such as WhatsApp, Facebook Messenger and WeChat, deflecting customers to web-based live chat applications or encouraging engagement via the latest virtual assistants.
In addition, with significant growth in voice search projected (analysts now claim that 50% of all searches will be voice-powered by 2020), enterprises need to be thinking about how they can handle this escalation in multichannel access if they're not to lose control of the user experience.
Sabio believe there's a growing requirement for an intermediate layer to manage all these interactions, so that organisations don't need to build distinct voice skills or conversational bots for each of their digital channels.
In particular, enterprises may need to consider multichannel and ease of data integration alongside core conversational capability when they're building out specific elements such as their intelligent-assistants strategy.
As a result, we'll quickly start to see 'conversational middleware' as a key way of handling contact from multiple channels and aggregating disparate data sources.
Intelligent Assistants Conference – London
It's against this background that Opus Research is holding its annual Intelligent Assistants Conference in London at the start of May.
Opus believes that intelligent assistants (IAs) are set to play a key role in broader enterprise digital commerce and customer care strategies. This is particularly the case with organisations looking to deliver an engaging customer experience by taking advantage of innovations in natural language understanding, machine learning and artificial intelligence.
Sabio will be heavily involved in the Intelligent Assistants Conference. Being an event sponsor, Sabio are supporting the Networking Reception for the conference on the 4th of May, and the company will also be presenting alongside Jayne Lansdell. Jayne is BGL Group's Associate Director for Digital Contact Centres and will be sharing findings from BGL Group's recent deployment of its Virtual Assistant with Sabio.
Sabio are also working with Opus Research on the promotion of its new 'Decision Makers' Guide to Enterprise Intelligent Assistants'.
After considering some 2,700 deployments of IAs, the report sets out how 'the brave new world of bots and virtual agents' is actively disrupting today's digital commerce and customer care markets.
Sabio scores highly as one of 28 evaluated Intelligent Assistants Solution Providers, and the report also highlights its strong UI capabilities and expertise in customer experience from customer journey mapping, user experience design and technical deployment.
Sabio will be announcing further details of the Opus Research report in the run-up to the Intelligent Assistants Conference.
This blog post has been re-published by kind permission of Sabio – View the original post
---