Webinar: Customer Feedback Strategies That You Cannot Ignore
---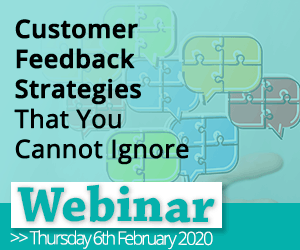 Webinar Date
- Thursday 6th February 2020 at 14:00pm UK time
Click here to register
"Survey fatigue". "Junk mail". "Spamming". These terms are now mainstream and are associated with too many organisations.
So many of us are asking the same satisfaction question to customers and we're turning it into bad practise.
But, what else can we do?
In this webinar, we present a number of less-invasive strategies to gain actionable feedback, which will better serve your contact centre in providing great customer service.
And as it will be an interactive webinar, you will also have the opportunity to share tips and ask questions of the audience and other attendees. We run an interactive chat room in parallel with the webinar.
Panellists

Janette Coulthard
Pole Star Coaching

Simon Thorpe
Sabio

Jonty Pearce
Call Centre Helper
Topics to be discussed
Why your customer feedback strategies are failing
The right strategy for your contact centre
What are the "silent majority" thinking?
Using customer feedback to make positive changes
Where can technology help you?
Top tips from the audience
---
Speaker Biographies
Janette Coulthard | Pole Star Coaching
Highly focused, results orientated Coach and Senior Marketing Professional with a background in Affiliate, Digital & Social Media Marketing, Product Marketing, Product Management, CRM and Sales. Comfortable working at all levels and managing multiple internal and external stakeholder engagement and relationships.
Track record of building high performing teams, achieving above expectations to hit growth and loyalty targets across multiple channels including Voice, Social Media, Content, Email, Direct Mail and CRM. Core competencies in coaching, mentoring, relationship, people and stakeholder management, product innovation, marketing, marketing communications, content, channel management, product management, Budgets and P&L.
Connect with Janette on Social Media:
Linkedin
Simon Thorpe | Sabio
I've spent years in the contact centre and customer service sector, building a network of highly respected individuals that are doing fantastic things for customer service.
My experience has lead me to specialise in helping companies improve their customer experience through managing effective insight programmes.
Connect with Simon on Social Media:
Linkedin
|
Twitter
---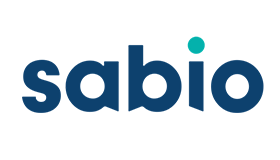 This webinar is brought to you by Call Centre Helper and is sponsored by Sabio.
You won't want to miss this exciting webinar.


Click here to register
This webinar is held at 14:00pm UK time, 15:00pm in Paris, 16:00pm in South Africa and 9:00am in New York. A replay facility will also be available.
If you are attending one of our webinars for the first time, we suggest you arrive 10 minutes early to allow for the software to download successfully.
---